Amazon to Launch Android Tablet in October: Will it be First Cloud-Powered Tablet?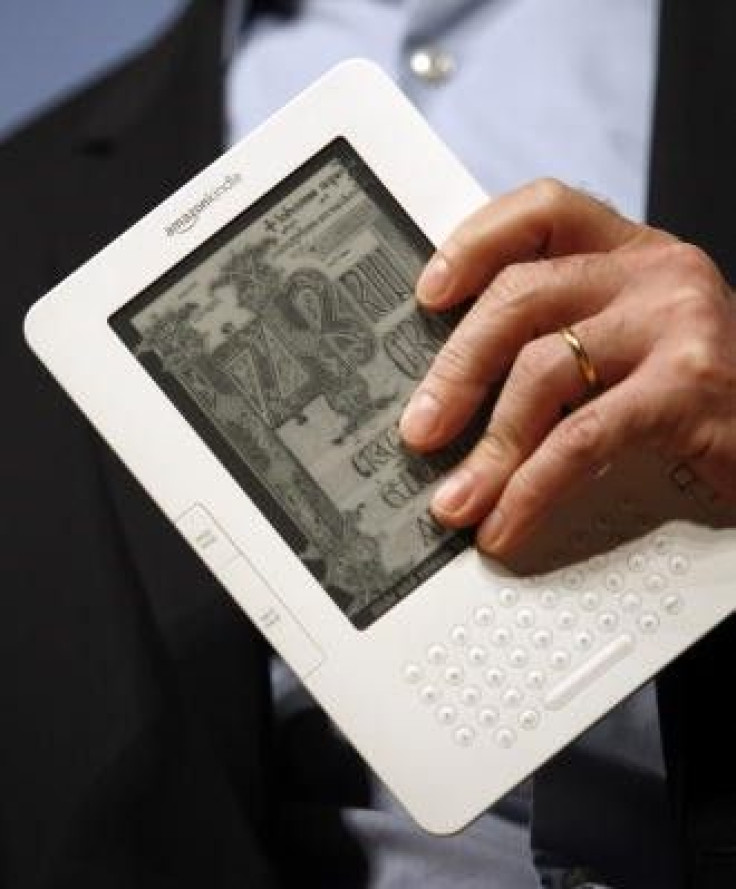 After launching its own Android Appstore and cloud-based music locker, Cloud Drive, Amazon is ready to shake up Apple's core iPad market as it prepares to launch a 9-inch Android tablet.
The Wall Street Journal, citing sources familiar to Amazon's plans, reported that the tablet is due by October.
Amazon's new Android tablet will be built by a third-party Asian manufacturer and will come without a camera. It is also reported that Amazon will launch two new Kindles, and an eReader sporting a touch screen.
Amazon raised Apple's hackles when it launched its own Android Appstore in March. However, Apple's ire was not so much against the Appstore per se as much as it was against the name Appstore. Apple was attempting to get a preliminary injunction to restrain Amazon from using the term Appstore, as the title matches Apple's own apps offering for iOS under the moniker Apps Store. Apple had filed a complaint against Amazon on March 18 for trademark infringement, as Apple claims entitlement over the name App Store, the complaint also included charges for unfair competition. However, recently Apple's claim to block the usage of the term apps store was denied by a U.S. court.
Apple's recent cloud-venture, the iCloud, also faces threat from Amazon's music locker service, the Cloud Drive. Amazon pre-empted Apple and launched the service in March. Amazon in May offered Lady Gaga's brand-new album Born This Way for $0.99 as its deal for the day and also offered 20GB of Cloud Drive storage for free with its album. The offer resulted in a huge demand that soon brought down Amazon's server.
Amazon's eagerness to launch an Android tablet can be attributed to the following reasons:
Nook Color:
Though Amazon's tablet plans have been pitched against Apple, Barnes & Noble -- Amazon's key competitor in selling books -- was the first to start the tablet war by launching its eReader Nook Color. Nook Color is actually a tablet masquerading as an eReader. It sports a 7-inch touchscreen display with 1024x600 screen resolution and runs on Android 2.1 juice and it is due to receive Android 2.2 update. It is powered by a TI OMAP 800 MHz chipset. It offers 512MB RAM and has 8GB internal memory. At $249, the eReader from Barnes & Noble transforms into an affordable tablet. Barnes &Noble had said in January that it would add pinch-and-zoom features to the eReader as well. Not surprisingly, Amazon would be attempting a similar strategy and could price the tablet at the same price point, thus offering its Kindle users a color screen tablet in the guise of an eReader.
Appstore:
Amazon's launch of its own Android Appstore has puzzled the industry as to whether Amazon is targeting Apple or Google with its offering. However, the real design behind the apps store appears to be an attempt to gain developers who can craft apps which can deliver its digital content to Android users. Thus, Amazon is attempting to leverage its Apps Store potential further by adding an Android device in its stable. Amazon offers Apple styled curatorial element to Appstore, a key ingredient missing in the Android Market. Also with an existing infrastructure to facilitate payment and a regular client base who have their credit card details on its website, Amazon offers an iTunes-like environment which enhances the ease of apps transaction.
Cloud Drive
Also at the heart of its tablet plan is an attempt to leverage its music locker service Cloud Drive, which allows users to store music, videos, documents and photos on Amazon's servers. Amazon has an edge over Apple and Google with its cloud-computing infrastructure in the form of EC2 -- Amazon Elastic Compute. Thus, Amazon can offer a cheaper Android tablet by pushing much of the compute power and storage to the cloud which can allow it to drive down prices of costly components. Also Amazon has a proper EC2 pricing structure in place and currently both Apple and Google are nowhere near providing infrastructure-as-a-service. Amazon has the wherewithal to usher in an Android tablet which sources its compute power from the cloud which could be a game-changer.
Thus, with much of the talk centered around Amazon trying to take on Apple and Google, Amazon is attempting to create new ways through which it can provide users access to its content, as Amazon is primarily a content provider.
© Copyright IBTimes 2023. All rights reserved.