Amazon Launches Sidewalk; Experts Raise Privacy And Security Concerns
KEY POINTS
Amazon introduced a network system that makes home devices more reliable
The new feature is called Amazon Sidewalk
Amazon Sidewalk covers Echo speakers, Ring devices and soon Tile trackers
Amazon on Tuesday launched Sidewalk, a new feature that aims to improve users' experience by keeping select home devices connected. Experts have raised concerns over the feature's privacy and security issues.
Security experts are concerned about Amazon's ability to properly secure Sidewalk and what it would do with the data collected using this new program. Security and privacy researcher Katie Moussouris told Wired, "We all trade some level of privacy for convenience in our increasingly interconnected world."
"The devices in our homes should be private by default, and when they aren't, we should opt-out whenever possible. It's not necessarily because of how that access is being used today, but how that interconnectedness might expose us or be used in the future that poses concerns," she added.
Hacking expert Chris Hadnagy believes the consequences of Sidewalk are still unknown, and it could make one's home private network vulnerable to strangers.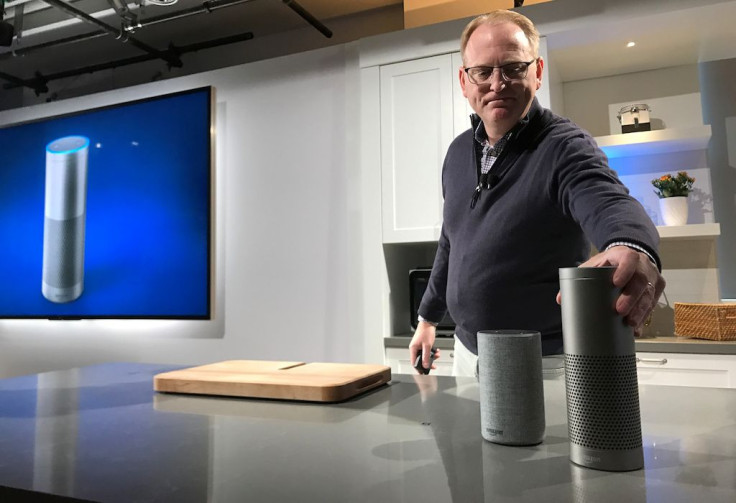 "Hackers are going to have a field day looking for the vulnerabilities here," Hadnagy said. "I'm having a hard time with the pros, to be honest as a security professional."
"Now someone who is sitting out on the sidewalk can access your cameras and see your family? See your kids? Your daughter walking around the house? There are just so many things that go through my mind that are like, oh no! We don't know how this works," the hacking expert continued.
Christopher Dobrec, vice president of IoT threat firm Armis, also expressed his concern on how Amazon Sidewalk handles data when they make their way into the enterprise and onto the network.
"Amazon Sidewalk has been designed to make Amazon consumer devices work well with one another and does feature a level of security designed into the system, however, as these devices make their way into the enterprise and onto the network, this level of security is likely insufficient," Dobrec noted.
On June 8, Amazon began sharing the WiFi of owners of Amazon or Ring devices with their neighbors. Tile trackers would do the same beginning June 14. The feature is enabled by default, which means everyone is automatically enrolled to use it.
Several experts raised concerns about Amazon automatically opting customers into Sidewalk. Also, since the new feature moves data between people, specifically strangers, there are concerns that it could herald potential compromise to users.
Security engineer at threat intelligence firm Digital Shadows, Charles Raglande, shared the same sentiment. According to him, "There are enough of these devices that are active and likely managed by people who are unwittingly opting in due to Amazon's intent to use this as a default setting, providing a large chunk of network traffic that will use this new encryption method."
Amazon Sidewalk is a shared network for communities designed to help smart home devices work more reliably. With this feature, devices emit Bluetooth and radio signals using WiFi. Connected devices then create a network with others even if they do not belong to the same household. To top it all, the Sidewalk does not cost anything to users who want to avail the service.
Amazon anticipated there would be security and privacy concerns, which it explored in a blog post published last September.
"The Sidewalk network uses three layers of encryption to keep data shared over the network safe, and the same strong encryption standards are required for all applications and devices that use the network," the company explained. "Customers who choose to pool their bandwidth with neighbors, we ensure owners of other devices cannot view data sent from your devices," it further stated.
Home device owners who want to opt out of Amazon Sidewalk can do so easily. Consumers can always enable Amazon Sidewalk, anytime they want.
To do away with the Sidewalk, the Echo speakers owners should open the Alexa mobile app, go to More, Settings, Account Settings, Amazon Sidewalk and select Disable. Meanwhile, the Ring owners should open the Ring app, select Control Center, look for Amazon Sidewalk, select Disable and Confirm.
© Copyright IBTimes 2023. All rights reserved.
FOLLOW MORE IBT NEWS ON THE BELOW CHANNELS