Amazon Layoffs 2019: 200 Lose Jobs In NC After Losing Third-Party Partner
Nearly 200 workers at three Amazon facilities in North Carolina will lose jobs. Inpax Final Mile Delivery, a delivery company running a contract with Amazon until recently announced the 200 layoffs.
Amazon had ended its relationship with the delivery company recently. According to reports, Inpax sent notices on Oct. 1 to state departments communicating the job cuts.
The affected personnel includes drivers, dispatchers, and managers.
Inpax notified that 64 people will lose jobs at the Mecklenburg County Inpax facility at 301 McCullough Drive, Suite 310. The Charlotte location's jobs include 60 drivers, dispatchers, and a manager, according to the notice.
At the Durham County Inpax locations on T.W. Alexander Drive and North Hoover Drive 136 people lost jobs.
The layoffs are expected to be completed by Thursday.
Meanwhile, Amazon said it has many third-party delivery partners in the Charlotte-area and will try to support former Inpax drivers looking for jobs.
Amazon periodically reviews its relations with third-party companies on the basis of safety and customer experience. But the online retailing giant did not specify why it snapped the relationship with Inpax.
Interestingly, the Inpax layoffs come a month after Amazon announced it opened its first robotics fulfillment center in North Carolina staffing hundreds of employees. The Amazon facility plans to hire 1,500 people by the holiday season.
Amazon delivery service may become a business division
Meanwhile, reports suggest Amazon is scaling up as a logistics company.
Two largest delivery companies—UPS and FedEx had been shipping all its stuff from sellers to buyers. The online shopping boom gave a wonderful lift to the business of delivery companies as their revenues tripled in the last two decades.
However, FedEx tracking for Amazon has now ended with the company stopped working with the retail behemoth.
As of now, Amazon has few peers who can match it in spending power on shipping. It spent $27 billion on shipping merchandise in 2018. Amazon gives UPS roughly 10 percent of the latter's sales.
Amazon building hi-tech warehouses
In the past few years, Amazon has been focused on building its delivery web. Today it has built 400 distribution warehouses in the U.S. alone. And they are hi-tech with swarms of "Pegasus" robots carrying stacks of items. Amazon has also amassed a 20,000-strong fleet of delivery vans and owns 60 cargo planes.
Amazon's expanding sales volumes led by programs like Amazon Prime has mandated efficient delivery mechanisms.
Amazon's "logistics wing" now ships one-fifth of its deliveries in the U.S. and 60 percent of Amazon parcels are delivered by Amazon drivers.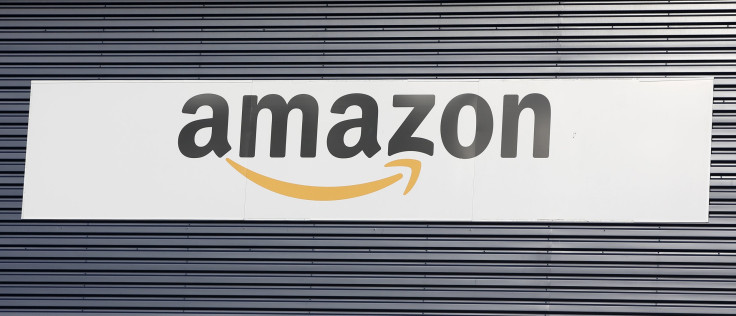 Given Amazon's history of starting internal backup plans then hiving of them into profitable business divisions, it is only a matter of time Amazon logistics become a top player in the sector.
A decade ago, Amazon has been renting giant warehouses and packing them with supercomputers to "supplement" internal need for computing power. Today it has grown into Amazon Web Services (AWS) and is selling cloud computing power to other companies.
In 2018 AWS billed $26 billion and gave 60 percent of Amazon's profits.
Amazon has already launched its "Shipping with Amazon" service in which Amazon's drivers will pick up packages of "third-party sellers" selling stuff on Amazon. That service cuts out delivery services like FedEx or UPS.
© Copyright IBTimes 2023. All rights reserved.