Amazon Releases Bonus Halloween-Themed Update For All Alexa-Powered Devices
Amazon Echo, the popular Alexa Assistant-powered smart speakers, is about to get a brand new update this week.
The Seattle-based tech company has prepared a number of spooky skills and frightening surprises to the flagship Alexa assistant-powered devices. This new Halloween-themed feature will be made available to the owners of the Alexa-powered devices, which include Amazon Echo, Echo Show, Echo Plus and Echo Dot with Clock.
According to Daily Express, this latest bonus update will be going to add some extra chill to the already cold Halloween evening. The latest update will allow Alexa device owners to use Smart bulbs and Alexa-enabled smart plugs to some play ghoulish tricks with their friends and families.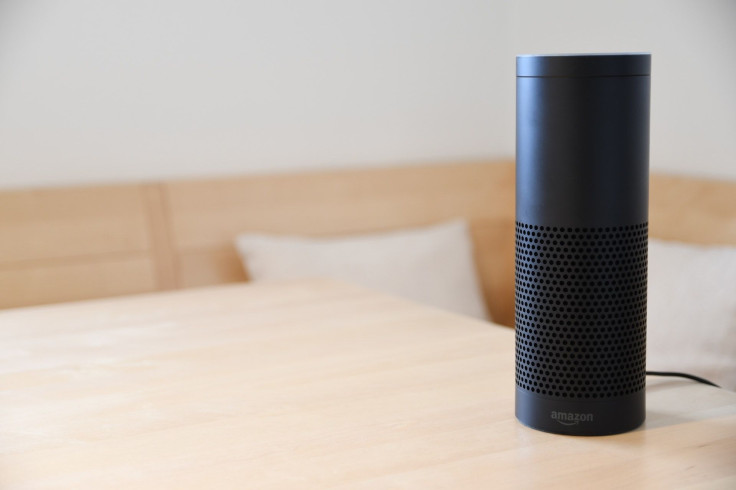 With the latest Halloween-themed update, Alexa device owners will be able to perform a number of supernatural phenomenons. They can turn off the lights or switch on the fan or used other smart home devices to perform frightening things. Additionally, owners can also bark out commands to the smart speaker to play a "catch a ghost game" with friends and families. For those who like to hear about the best Halloween impressions, they can tap the chatty digital assistant platform by just wishing the digital assistant a happy Halloween.
Last week, Amazon Echo received a descent sound refresh. The latest upgrade revolves around audio improvement. According to TechCrunch, the smart speaker now offers a decent 360 sound as well as heavy bass. The US tech giant also added a 3.5-inch audio jack for taking sound, the TechCrunch reported.
First released in November 2014, Amazon Echo is a brand of smart speakers developed by Amazon. The Amazon Echo device boasts a voice-controlled intelligent personal assistant technology known as Alexa. Some of the big features of the Amazon Echo include voice interaction, setting alarms, providing real-time traffic information, weather updates, playing audiobooks, music playback, streaming podcasts and making to-do-lists. This high-tech device can also be used to control other smart devices or home automation devices.
The Amazon Echo is, currently, available on the Amazon store. Check out the website for more about pricing and availability.
© Copyright IBTimes 2023. All rights reserved.
FOLLOW MORE IBT NEWS ON THE BELOW CHANNELS