Amazon Sees Apple's Siri Talking With Alexa Virtual Assistant, Report Says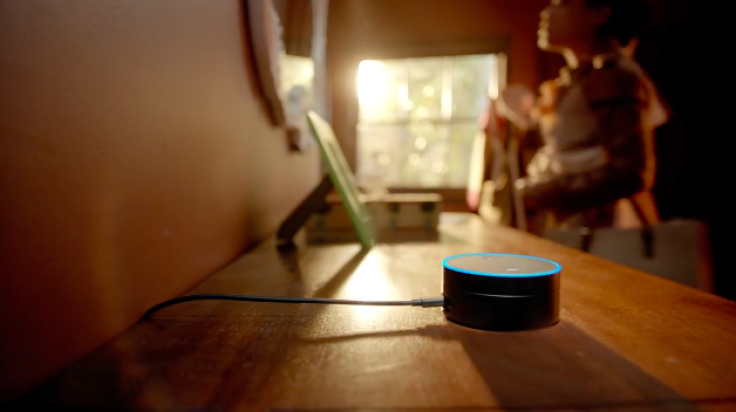 By nature, tech companies tend to be possessive about their features: Amazon wants to keep its Alexa virtual assistant on its devices, Apple devices will feature Siri exclusively and so on. But if Amazon has its way, the virtual assistants could work alongside each other.
At the Wired Business Conference Wednesday, David Limp, senior vice president of devices at Amazon, said the company believes there should be more openness among competing virtual assistant platforms, USA Today reported.
Read: Apple's Siri Is More Popular Than Amazon Alexa For Virtual Assistant Users, Report Says
Limp said Amazon would be willing to work alongside partners like Apple or Google to ensure their competing virtual assistants would be compatible.
"You should be able to tell 'Alexa, ask Siri X,' " Limp said.
The comment comes on the heels of Apple's HomePod, which was announced at the company's Worldwide Developers Conference earlier this week. The Apple product is billed as a high-end audio speaker powered by its Siri home assistant, putting it up against both speaker companies like Sonos and home assistants like Amazon's Echo series.
USA Today noted Limp didn't express serious concern over the HomePod, saying that it was "a little different philosophically" compared to the Echo. The speaker retails for $349 and won't hit store shelves until December. As for the Echo, it comes in variations ranging from the budget-level Echo Dot to the upcoming higher-end Echo Show, which will feature a touchscreen for displaying information.
In the past year, the Echo and Alexa have been central parts of Amazon's strategy and growth. Thanks to the install base of Echo devices, Amazon has been able to partner with developers to include an increasing number of features within Alexa. Amazon said Alexa now has around 13,000 "skills" and has increasingly migrated from the Echo onto other devices around the home.
Read: Echo Show Preorder, Features, Price Revealed For Alexa-Powered Device With Built-In Screen
Apple traditionally has been reluctant to bring its technology to other platforms and would be unlikely to start doing so with Siri. But at least in the home assistant space, some companies have become increasingly willing to partner with one another. Notably, Google Assistant has made the move from Google's own Pixel smartphone to third-party smartphones and devices. Microsoft has also partnered with third-party companies like Harmon Kardon to bring home assistant speakers powered by its Cortana virtual assistant to market.
Essential, the upcoming home electronics company from former Google Android co-founder Andy Rubin, has also made openness a central part of its strategy. Rubin wants the company's Essential Phone and home assistant device to work with all virtual assistant programs.
Against the current home assistant and artificial intelligence space, Limp's hypothetical would be a plus for consumers. At the moment, companies are flooding the market with their own assistant programs, but even when the contraction inevitably hits and the number of competitors starts to dwindle, it'll be likely that several competitors will remain. Being able to have your devices work alongside one another makes it easier to make requests to an assistant without having to be tied to a single product ecosystem.
© Copyright IBTimes 2023. All rights reserved.