Amazon Teases Fire TV Cube, A Set-Top Box Powered By Alexa
Amazon has confirmed the existence of a new product called "Fire TV Cube." It's being speculated that the upcoming device will be a new high-end Fire TV set-top box that comes with Amazon's Alexa voice assistant.
Amazon has set up a new teaser page that asks visitors "what is Fire TV Cube?" The webpage says that details about the device will become available soon and visitors will be able to sign up to receive an update on the upcoming product. Amazon's new teaser page was first discovered by AFTVNews, which appears to have already leaked the device way back in September.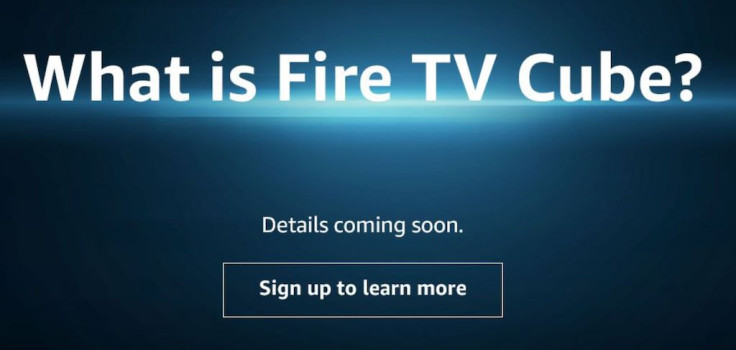 Last fall, AFTVNews posted a leaked image of a new Fire TV dongle and a cube-shaped Fire TV set-top box. The dongle turned out to be the 2017 Fire TV, which Amazon officially launched in October. As for the set-top box, it wasn't released alongside the new Fire TV because its release date may have been pushed back to 2018. It's now being speculated that the set-top box will be the Fire TV Cube that Amazon is currently teasing about.
Amazon has not confirmed anything yet about the Fire TV Cube, but it was previously rumored to arrive with voice recognition technology, specifically Amazon's Alexa voice assistant. The leaked image from last year appears to show the device as having far-field microphones, a built-in speaker and an LED light indicator. On top, it features buttons for volume controls, turning off the microphones and a trigger for Alexa. The device is said to feature an IR (infrared) emitter, which suggests that users will be able to control it with other IR remote controllers. The device looks a lot like a cube-shaped Amazon Echo speaker.
It's being speculated that the Fire TV Cube will let users have hands-free interaction with Alexa to search and play video content. Alexa might also be able to provide hands-free playback control for music and videos. The device is also expected to arrive with its own voice remote, which features a microphone button to trigger and interact with Alexa.
One of Engadget's readers sent the site scans of a user manual for his Amazon Ethernet adapter. One of the pages appears to show an illustration of the Fire TV Cube, and it suggests that the new device will have an HDMI port, a power port and a port simply marked as "Infrared." The device also appears to have a microUSB port, which can only be used for the Amazon Ethernet Adapter.
Amazon didn't say when exactly it will unveil the Fire TV Cube. But based on the teaser page and the device's appearance in a recent user manual, it seems like the Fire TV Cube might launch very soon.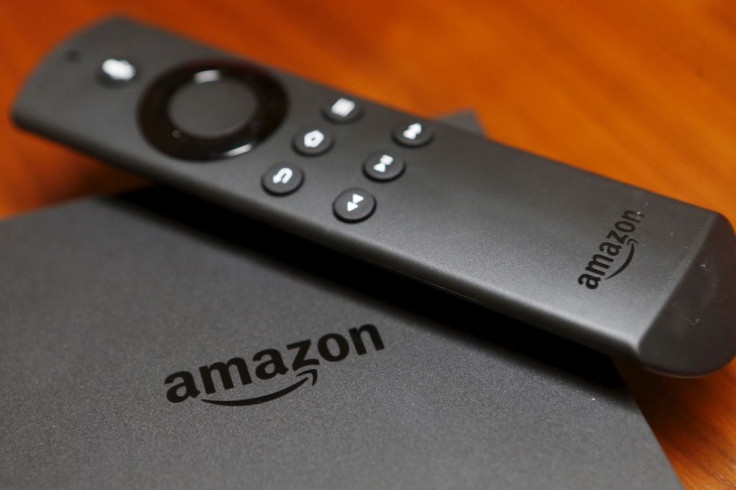 © Copyright IBTimes 2023. All rights reserved.