Amazon, Whole Foods Deal: Here's How The Sale Went Down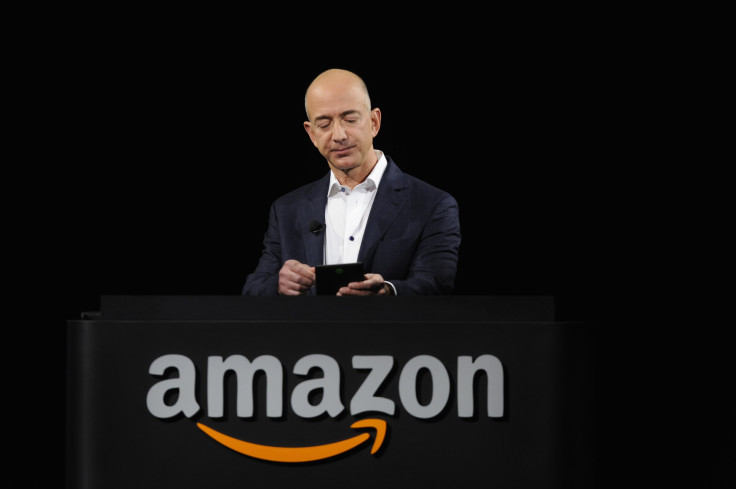 Amazon's $42 per share offer for Whole Foods wasn't the first CEO Jeff Bezos made, according to a recent SEC filing detailing the deal's timeframe.
The filing also revealed the online retailer beat out six other suitors for the Whole Foods deal, four private equity firms and two unknown companies, referred as "Company X" and "Company Y."
Here's a breakdown of how the Amazon-Whole Foods deal went down:
Whole Foods initially received a written offer from Amazon of $41 per share on May 23. At the same time Amazon threatened Whole Foods that it would end discussions of the deal if there were any leaks or rumors about its interest in the grocer.
Read: Amazon Whole Foods Acquisition: Will People Actually Buy Groceries Online?
The SEC filing said:
"In its letter, Amazon.com expressed its belief that the offer represented compelling and certain value for the Company's shareholders, considered its interest in the Company to be highly sensitive, and said that it reserved the right to terminate discussions if there was any leak or rumor of its interest in acquiring the Company. The letter also indicated that Amazon.com viewed the proposed transaction as a strategic investment for Amazon.com."
However, $41 per share offer wasn't enough for Whole Foods, so it tried to raise the price to $45 a share. The grocery chain's price was communicated to Goldman Sachs, which was acting as Amazon's financial advisor (Evercore advised Whole Foods), and the bankers were not happy about it.
"Goldman Sachs representatives expressed their disappointment at the price specified in the Company's counter proposal," the filing said, "Amazon.com believed that it had made a very strong bid."
Amazon then said that "as a last stretch" it was willing to offer $42 per share, but emphasized multiple times it was the company's "best and final offer." Goldman Sachs representatives also told Evercore that Amazon would kill the deal if the $42 price was not accepted.
"The representatives from Goldman Sachs also made it clear again to the representatives from Evercore that Amazon.com would disengage from its efforts to acquire the Company and pursue other alternatives and initiatives if the $42.00 per share price were not accepted," the filing said.
Amazon also said it expected Whole Foods "would not approach other potential bidders" while both companies negotiated.
Read: Amazon Prime Alexa-Based Sign-Up Gets $20 Off Membership As Prime Day Approaches
The grocer ended up accepting the $42 per share price and Amazon announced last month it will buy Whole Foods for $13.7 billion.
"Millions of people love Whole Foods Market because they offer the best natural and organic foods, and they make it fun to eat healthy," Bezos said when the acquisition was announced. "Whole Foods Market has been satisfying, delighting and nourishing customers for nearly four decades — they're doing an amazing job and we want that to continue."
If the deal is terminated Whole Foods would have to pay a $400 million fee.
© Copyright IBTimes 2023. All rights reserved.