Amazon.com Inc. Enters Cloud Storage Price Wars With 'Unlimited' Plan To Counter Google Drive, Microsoft OneDrive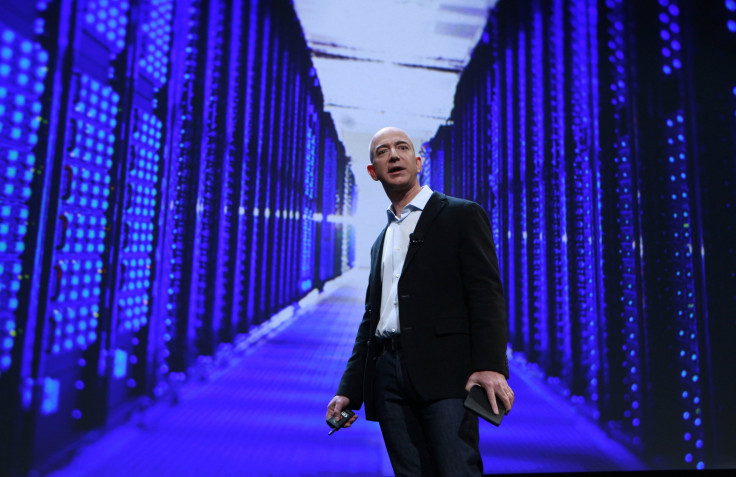 Amazon.com Inc. announced a new cloud storage plan on Thursday, offering consumers unlimited storage of any file type for $60 per year. The move makes the retail giant the cheapest provider of cloud storage on the market.
Cloud storage is quickly becoming an alternative to other computer storage options like flash and hard drives, wherein people can place their files on the massive servers of large companies, and access them from anywhere with an Internet connection. Amazon is the first tech titan to offer an unlimited plan to consumers, and at a lower price than Google, Apple, Microsoft and DropBox charge for 1 terabyte of storage.
While other companies, including Dropbox and Google, offer unlimited plans to business customers, both charge more than Amazon does, and require that the business customers purchase plans in bulk. Amazon will let users try out the unlimited photo storage as well as "unlimited anything" plan for free for three months.
Amazon also announced a cheaper option for unlimited storage of photos -- a service it already offers for free to users of its Prime subscription service -- for $12 per year, or $1 per month. Apple, by comparison, charges the same for 20 GB of storage, or roughly 2,500 photos.
"Most people have a lifetime of birthdays, vacations, holidays and everyday moments stored across numerous devices. And, they don't know how many gigabytes of storage they need to back all of them up," said Josh Petersen, director of Amazon's cloud drive service, said in a statement. "With the two new plans we are introducing today, customers don't need to worry about storage space -- they now have an affordable, secure solution to store unlimited amounts of photos, videos, movies, music and files in one convenient place."
© Copyright IBTimes 2023. All rights reserved.