Amazon's Bezos, Wife, Donate $15 Million for Princeton Neuroscience Institute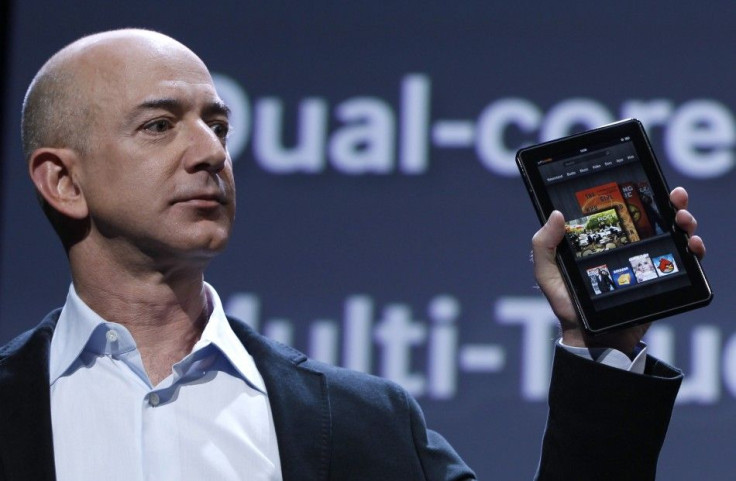 Amazon CEO Jeff Bezos and his wife MacKenzie Bezos, donated $15 million to Princeton University for a biosciences unit within the Princeton Neuroscience Institute.
The Bezos Center for Neural Circuit Dynamics will study activity within the human brain and also collaborate with the Princeton Institute for Computational Science and Engineering, a consortium of scientists who use high-end computing in research.
Jeff Bezos, the founder of Seattle-based Amazon, the No. 1 e-retailer, graduated from Princeton in 1986 with a degree in electrical engineering and computer science. MacKenzie Bezos graduated from Princeton in 1992 with an English degree as well as a certificate in creative writing.
The new centers are expected to open in 2013. The Bezos Center will be led by neuroscience institute co-director David Tank, a professor of molecular biology.
I am deeply grateful to Jeff and MacKenzie for so generously supporting this critical initiative, said Princeton President Shirley Tilghman, also a professor of microbiology as well as a director of Google, based in Mountain View, Calif.
Jeff Bezos, 47, who founded Amazon in 1994, owns 88.14 million shares of the company, according to the latest annual proxy statement. At Wednesday's price of $176.25, they would be valued around $15.6 billion.
Last year, Bezos was the invited speaker at Princeton's baccalaureate ceremony preceding graduation, which MacKenzie Bezos also attended. Cleverness is a gift, kindness is a choice, he told the Class of 2010, advising graduates that when they reflect on their lives, the telling that will be the most compact and meaningful will be the series of choices you have made.
Separately, James Simons, a co-founder of hedge fund Renaissance Technologies and his wife, Marilyn Simons, donated $150 million to Stony Brook University Wednesday, the largest gift ever made to the State University of New York.
They previously gave Stony Brook a $60 million donation. Marilyn Simons received an undergraduate degree and her doctorate there and James Simons was a professor of mathematics at the Long Island-based university.
James Simons received an undergraduate degree in mathematics from Massachusetts Institute of Technology and a doctorate from the University of California, Berkeley. His net worth is not known.
© Copyright IBTimes 2022. All rights reserved.
FOLLOW MORE IBT NEWS ON THE BELOW CHANNELS