Amazon's Jeff Bezos 'Very Excited' With Electric Cars As Rivian Investment Grows
Signs now point to Amazon.com eventually becoming a competitor of ailing Tesla Inc.
Amazon's foray into the challenging field of developing and producing electric vehicles (EVs) was made plainly clear by its unexpected investment of $700 million in EV startup Rivian LLC in February. And, now, at an all-hands Amazon staff meeting in March, CEO Jeff Bezos told employees this huge investment was driven by his fascination of recent developments in EVs.
"If you think about the auto industry right now, there's so many things going on with Uber-ization, electrification, the connected car -- so it's a fascinating industry," said Bezos. "It's going to be something very interesting to watch and participate in, and I'm very excited about that whole industry."
Investing in autonomous companies such as Rivian gives Amazon "greater insights into cutting edge technology" that might directly help its core e-commerce business, said Gene Munster, an analyst at Loup Ventures. "It's a form of outsourced R&D," said Munster.
Analysts said Amazon's interest in EVs is also being driven by the need to be more efficient in delivering packages to its millions of customers in the United States. For this, Amazon will need electric trucks and other EVs.
Amazon's investments in EVs and self-driving cars will help Amazon improve its last mile logistics strategy and reduce its overall shipping costs. Amazon's already huge shipping costs jumped 21% to $7.3 billion in the first quarter.
Amazon's focus on EVs can be seen in the fact that its two largest investments in the first quarter were in Rivian and Aurora Innovations, a self-driving tech startup run by former Uber, Google, and Tesla executives. Aurora is now worth over $2 billion following a $530 million funding round in February.
Amazon sees its investment in Aurora Innovations as part of its relentless push towards widespread automation. The company is designing a sophisticated delivery system that will include driverless electric trucks to deliver goods to its millions of customers worldwide.
Following these two investments, Amazon's ownership stake in private companies rose to almost $1.4 billion last quarter. This is the first time Amazon investments exceeded the $1 billion mark since disclosing that figure in 2015.
This total is also up by almost $1 billion from the previous quarter, and five times more than Amazon's investments just two years ago.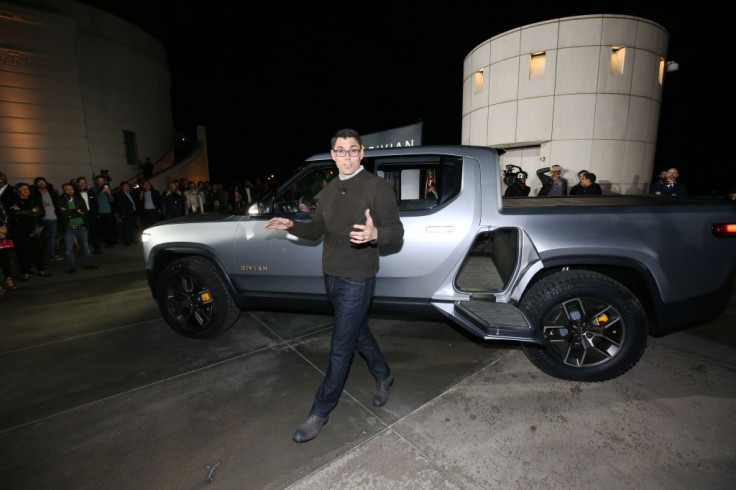 Amazon also continues to automate. In January, Amazon began to operate a new self-delivery robot called Scout. It's also joined forces with self-driving truck startup Embark to handle some of its cargo shipments. Amazon said the tech used in its Amazon Go cashierless stores is the same as that found in self-driving cars.
© Copyright IBTimes 2023. All rights reserved.