Amber Heard Claims Johnny Depp Repeatedly Hit Her While On Drugs In Unsent Email
KEY POINTS
Amber Heard's unsent email to Johnny Depp in 2013 was read during the trial of the actor's libel case against The Sun
The "Pirates of the Caribbean" star denied Heard's claims in her email
Depp said that his drug or alcohol use never made him "undertake violence against anyone"
Amber Heard claimed that Johnny Depp repeatedly hit her. She further blamed the actor's violence on his drug and alcohol use during Depp's fiery libel battle with British newspaper The Sun.
According to Deadline, Depp has spent the past two days in the witness box for his legal battle against the British tabloid. He vehemently denied the allegations that he assaulted his ex-wife.
During the trial, The Sun's attorney Sasha Wass read an unsent email that Heard penned for Depp in June 2013, in an attempt to justify its description of Depp being a "wife-beater" in an article by Dan Wootton, Sun's executive editor, in April 2018.
"I just don't know if I can do this anymore," Heard wrote, as quoted by Deadline.
"It's like Dr Jekyll and Mr Hyde. Half of you, I love. Madly. The other half scares me. I can't take him. I wish I could, but I can't. The problem is, I never really know/understand which one I'm dealing with until it's too late."
Heard continued the message by mentioning Depp's drug and alcohol abuse. She believed that Depp was being violent because he was under the influence of drugs and alcohol.
"The drinking assures me that I am dealing with the monster. The abused scared insecure violent little boy. I just can't tell where the line starts," she continued.
"Also, drugs seem to guarantee I will be forced to deal with the monster as well."
The lengthy email also mentioned how Depp would have embarrassed himself if someone would be honest enough to tell him about his condition or film him in his drunken state. She also called Depp "mean and insensitive."
"Many times you have hurt me. Physically and emotionally from the things you say and did while [explicit] up," she added.
"You have hit me repeated. Something you should Never have done. What a [explicit] man you are. And NONE of this would be possible without the booze and drugs. NONE."
Depp denied Heard's claim in response to the email read out by Wass.
"Hoax is probably the best word one could use because the allegations, all of the allegations, are patently untrue," Depp said.
"From hearing you read out this (email), that was not sent to me, and from some of the information I have garnered from my experience yesterday and having studied the case, I will suggest, ma'am, that it appears to me that Ms Heard was building a dossier very early on that appears to be an insurance policy for later."
The defendant requested a week ago to dismiss the libel case for allegedly withholding the text messages supporting Depp's drug use at the time of the incident. The "Pirates of the Caribbean" denied it and stressed that he has been "open about [his] challenges with alcoholism and addiction throughout my life." He also pointed out that his drug or alcohol use never prompted him to "undertake violence against anyone."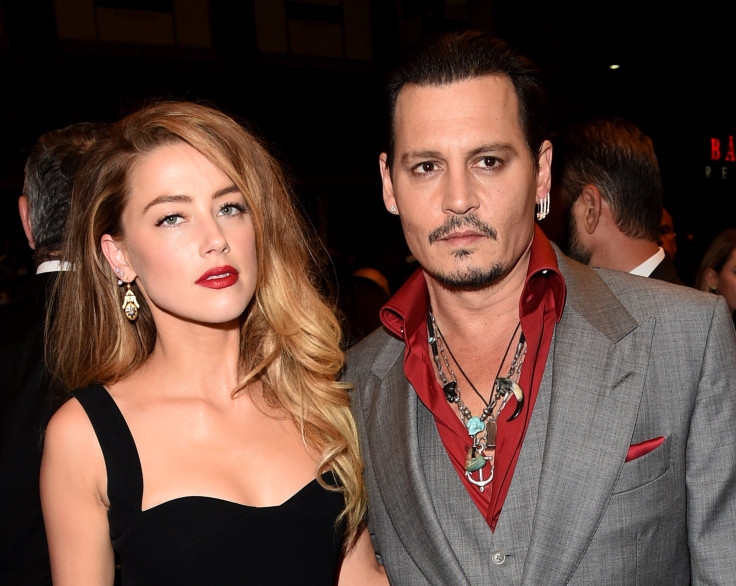 © Copyright IBTimes 2023. All rights reserved.