Amber Heard To Star In 'The Kind Worth Killing' As Stunning Murderer Lily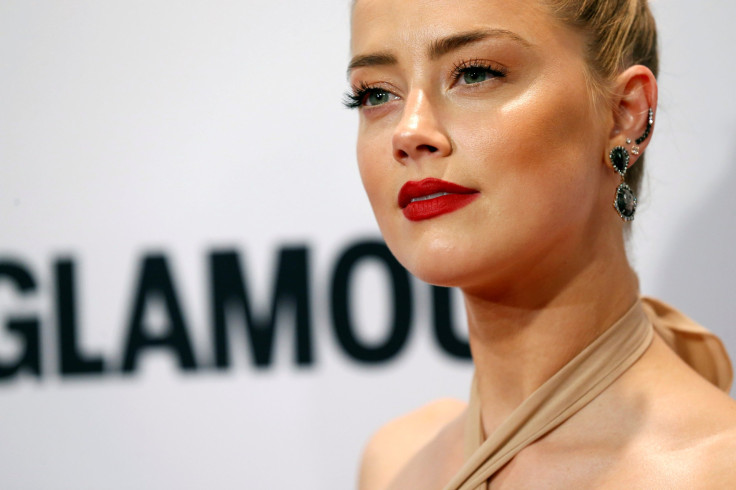 Amber Heard has just been cast in the upcoming movie, "The Kind Worth Killing."
According to Deadline, the story is based on Peter Swanson's 2015 murder mystery novel that follows the life of Lily. The character is a mysterious and stunning killer who meets Ted Severson during a flight from London to Boston. During their conversation, Ted tells Lily that he's been having thoughts about murdering his wife because she has been cheating on him. Lily offers to help Ted, and the two characters start plotting Ted's wife's murder.
"The Kind Worth Killing" will be directed by Angieszka Holland. The script will be written by Christopher Kyle, and it will be produced by Nick Wechsler, Steve Schwartz and Paula Mae Schwartz. Other cast members have not yet been announced.
Read : Did Amber Heard divorce Johnny Depp because of her sexuality?
Meanwhile, before her recent casting in "The Kind Worth Killing," Heard was last seen starring opposite Eddie Redmayne in "The Danish Girl." In the film, Heard played the role of Oola Paulson. Heard will also star in the upcoming superhero movies, "Aquaman" and "Justice League" as Mera, the queen of Atlantis, according to Entertainment Weekly.
In other news, Heard said having many movie projects was something she didn't really expect. In 2010, Heard decided to come out as bisexual, and producers warned her that this could destroy her career.
While at The Economist's second annual Pride & Prejudice Summit in New York (via People), Heard admitted that coming out indeed impacted her career, but she decided to still stay true to herself. "It did impact my career, it was difficult. It was not easy. I was the only one working in this way, so it was definitely difficult because no one had done it. I did that even though everyone told me it would end my career, without a doubt," she said.
© Copyright IBTimes 2023. All rights reserved.