American Airlines Adds Europe Routes, Cuts China, Japan Flights Citing Fuel Costs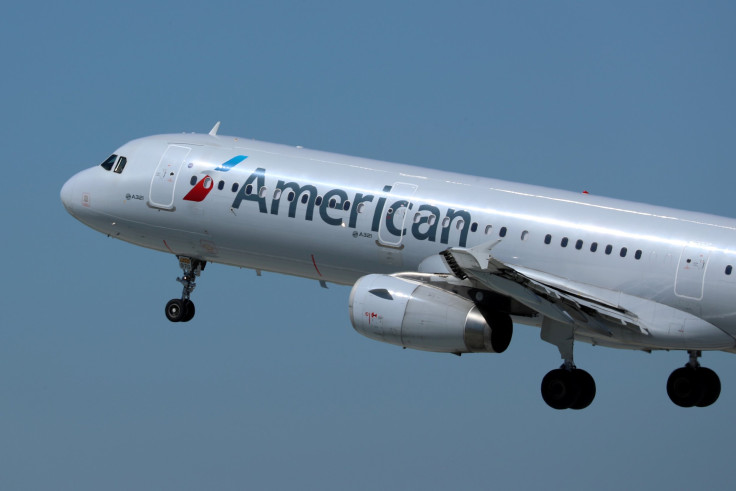 The rise in the price of crude oil has had a knock-on effect on the price of aviation fuel, which is causing airlines some problems. On Tuesday, American Airlines said "the current fuel and competitive environment" had forced it to reduce its flights to Asia — specifically China and Japan. However, it also added new European routes and expanded operations on some existing ones.
American will stop its daily direct flight between Chicago and Shanghai in the last week of October, the airline said, adding it would "seek a dormancy waiver" that would allow it to resume flying the route once market conditions turned more favorable. The carrier suspended its Chicago-Beijing direct flights earlier this year for the same reasons, and had sought the dormancy waiver for that route too.
Vasu Raja, vice president of network and schedule planning at American, said in a statement: "We remain strongly committed to Asia and will continue to serve the region through our hubs in Dallas/Fort Worth and Los Angeles. Our Chicago–Shanghai service is unprofitable and simply not sustainable in this high fuel cost environment and when we have opportunities to be successful in other markets."
As for Japan, the airline is cutting back on the number of flights between O'Hare and Tokyo's Narita airports. Starting Dec. 18, American will fly the route three days in a week, instead of the current one flight every day.
"These adjustments to our Asia service are necessary in this high fuel cost environment, but we remain committed to the network we've worked hard to build," Raja said. "As with Shanghai, American will continue to serve Tokyo through our hubs in Dallas/Fort Worth and Los Angeles."
For passengers booked on American flights to or from Shanghai after later October, the carrier will make alternate arrangements, flying them out of or into other airports in the United States, or routing them through Narita.
However, the company also said in the same announcement it was adding new routes to its network to destinations in Europe — Berlin, Bologna in Italy and Dubrovnik in Croatia. These would be seasonal flights that would operate between June and September on Boeing 767 aircraft, starting in 2019. Tickets for the new routes would go on sale Aug. 27.
"By providing the only nonstop service from North America to Bologna and Dubrovnik and adding Berlin to our international footprint, American is making it easier to see the world. … we have seen increased interest to these markets from the U.S., and adjusting our network to introduce these destinations will provide more choices for customers on both sides of the Atlantic," Raja said.
Another U.S. airline announced Tuesday it was suspending its nonstop flights to and from Beijing. In a statement, Hawaiian Airlines said it would "suspend its thrice-weekly nonstop service between Honolulu's Daniel K. Inouye International Airport (HNL) and Beijing Capital International Airport (PEK) upon the completion of the National Day Golden Week holiday in October."
The service was started in April 2014 and used an Airbus A330-200 aircraft that could seat 278. The plane would now be used on other routes on the airline's network. The statement added that the carrier plans to resume its flights to China at some point in the future, and would maintain a representative office in China.
Meanwhile, any customers of Hawaiian who hold tickets to or from Beijing beyond the first week of October could ask the airline for a full refund or seek an earlier flight.
Shares of American Airlines closed 0.85 percent higher during regular trade Tuesday on Nasdaq but lost 0.82 percent after hours. Hawaiian Holdings, the parent company of Hawaiian Airlines, saw its shares fall by 0.57 percent during regular trade and a much bigger 3.98 percent drop after hours. Other airlines stocks, like Delta, Southwest and JetBlue saw after-hours weakness too.
© Copyright IBTimes 2023. All rights reserved.