Americans' Pet Preferences Give Paws For Thought
As Texan musician, author and politician Kinky Friedman observed, "Money can buy you a fine dog, but only love can make him wag his tail." There should be plenty of wagging tails across the country this month, then; May is National Pet Month in the U.S., and new research has cast light on how Americans love to spoil their furry friends and make them feel like part of the family.
The surge in popularity of pets during the coronavirus pandemic was well-documented. Some 19% of Americans reported getting a new pet during this period, with many of us spending much more time at home and wanting additional companionship through this difficult time.
Attest carried out a survey of 400 U.S. working-age pet owners in February 2022 to gauge the nation's attitude toward their pets and track how much they spend on their animals. One of the most surprising findings was that dogs are much more popular than cats, while 75% of pet owners said they had a dog and only 49% had a cat.
Raining Cats and Dogs
This popularity was especially pronounced among pet owners in Generation X, with dog ownership at 82% compared to just 45.5% for cats. Gen Z and Millennials rated above average for cat ownership. Men are slightly more likely to own a dog than women (78% vs. 74%), though much less likely to own a cat (41.5% vs. 52%).
Ownership of other domestic pets is much less common, according to the research. Seven percent of pet owners said they have fish, while another 7% claimed they keep birds. They were followed by reptiles (6%), rabbits (4%) and rodents (3%). Meanwhile, horses and donkeys scored just 1%. Most American pet owners report having just a single pet to their name (28%), with 24% having two pets (12%).
The research also suggests that pets are seamlessly woven into American family life, with many owners going the extra mile to make them feel included. Nearly six in 10 (57%) let their pet sleep on the bed with them, 51% purchase premium pet food, 33% give their pets vitamins and supplements, 21% actually cook and prepare food for their pets, while 15% are signed up for a treat subscription.
How Much Americans Spend on Treating Their Pets
The majority of American pet owners tend to spend between $26-$50 (30%) on their companions every month. Eighteen percent spend between $51-$75, while 19% spend $76-$100 (19%). One in 10 spend between $100-$125, and only 8.5% said they spend less than $25, suggesting that a large proportion of owners see no issue with splashing out on their pets. In terms of the gender divide, men were more likely to spend more than women.
Perhaps more interesting than how much pet owners spend is what they actually spend on and, crucially, where they spend it. Many industries saw an e-commerce boom during the coronavirus pandemic, but it seems that this passed the pet sector by. The majority of owners prefer to buy food in a pet store (35%) or supermarket (34%), with only 13% buying it online. Treats are also usually bought in person, with most purchases made at the pet store (42%) or supermarket (26%), with only 15% heading to online retailers.
Forty percent go to the pet store to buy equipment such as toys, leashes and cages, while 18% do this online and 16% visit the supermarket. These purchases tend to be less frequent, with most respondents saying they only bought equipment or accessories for their pets once every few months. Most bought pet food on a weekly (39%) or monthly (35%) basis, while treats were purchased month-by-month by the majority of pet owners.
Going the Extra Mile to Make Pets Feel Included
Americans also like to make their pet a part of special occasions. Nearly half (48%) said they buy birthday and Christmas presents for their pets, while just over a third (34%) take their companion along with them wherever they can. This demonstrates that many of us see our animals not merely as pets, but as true family members. However, fewer than two in 10 (18%) have an insurance policy for their pet. Again, men are more likely than women to have their pets insured.
It's safe to assume that pet ownership is more of a lifestyle choice than a mere expense for American pet owners. This is particularly highlighted in the research, with the data indicating that Americans love to make their pets feel a part of the family by including them in celebrations and outings. It's also interesting to note that e-commerce is not making the headway in the pet goods industry that it has in other market sectors. It seems that the personal touch is required when it comes to ensuring our pets have everything they need, proving just how much Americans love their furry friends.
(Jeremy King is the CEO and founder of Attest.)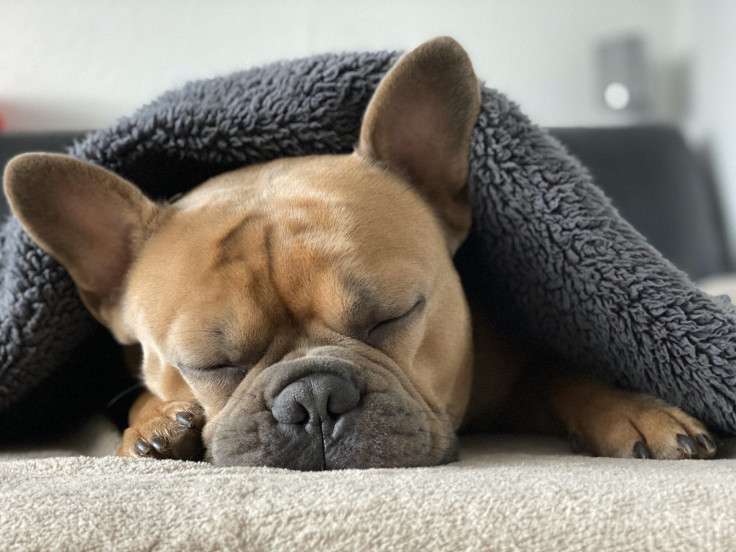 © Copyright IBTimes 2023. All rights reserved.