'America's Got Talent' Season 12 Launch Features New Host Tyra Banks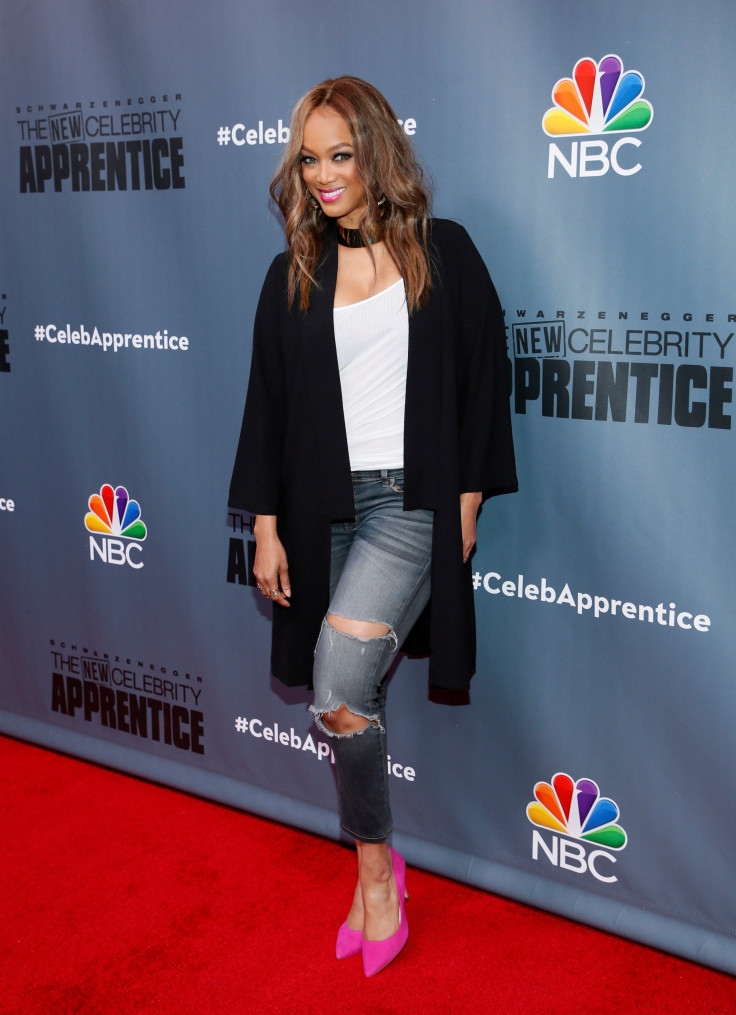 "America's Got Talent" Season 12 kicked off with a launch party this week that was attended by new host Tyra Banks.
According to Billboard, Banks also bonded with "America's Got Talent" resident judges Simon Cowell, Heidi Klum, Mel B and Howie Mandel. The launch was attended by the press, as well as the fans of the hit NBC reality competition. Banks, Cowell, Klum, Mel B and Mandel signed autographs and posed with their supporters during the gathering.
Earlier this month, Banks' involvement in "America's Got Talent" Season 12 was announced by the network. When asked how she's preparing for her new gig, the "America's Got Talent" host said that she received wonderful advice from producer Nigel Caaro. "'You be you. If they give you any lines that don't feel natural, just throw it out and be you. That's why I have you here,'" she told the publication.
Nick Cannon acted as host of the show for the past 11 seasons. However, the funnyman resigned from his post and ended his contract with NBC after he heard that he was in danger of being fired.
Read: Tyra Banks cast as host in 'America's Got Talent' Season 12
Meanwhile, Mandel is very excited to have Banks on board this season. "You wouldn't think that she was the new kid on the block, and the beauty is that she's funny. She's comfortable. She's a great cheerleader and she's got that motherly instinct that only a woman can have. I think it's a benefit and a bonus that she's a beautiful woman," he said.
Mandel also dished on how they've been showing Mel B support after her dad died. The former Spice Girls member also filed for divorce from her estranged husband, Stephen Belafonte, after 10 years of being married. While speaking with People, Mandel said, "We all go through tough times and we need people around us who care and matter and are there and are strong for us – and we're all there for her."
"America's Got Talent" Season 12 will premiere on NBC sometime in May.
© Copyright IBTimes 2023. All rights reserved.