Amid Fighting In East Ukraine, Suicide, PTSD And Domestic Abuse Take Center Stage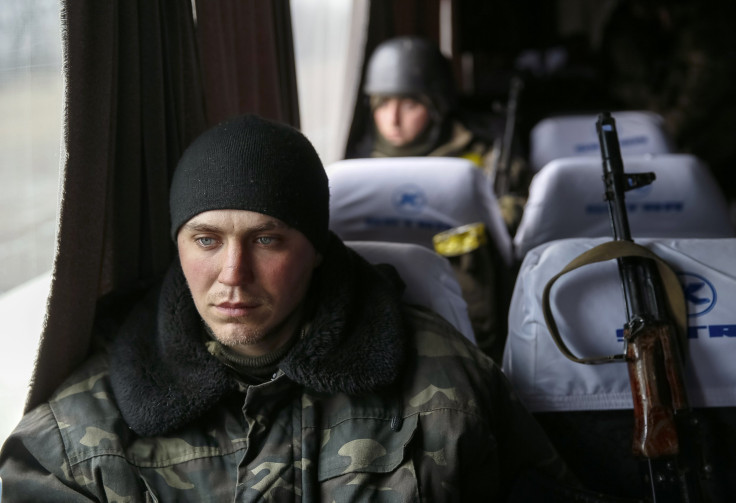 Ukrainian soldier Ivan Rodichenko's marriage first began to fall apart when the Russian military annexed Crimea in March 2014, sparking a nearly two-year-long conflict that has killed more than 9,000 people. The stress of war put a wedge between him and his wife the moment he decided to fight back against Russian aggressors.
"The army is a dark place that many don't understand," said Rodichenko, who spoke nearly a year after the bloody battle for the strategic town of Debaltseve killed more than 1,000 troops during one month of combat.
Rodichenko's situation is far from unique among his country's military, and conflict experts say other families in Ukraine have also been torn apart by certain consequences of war, with rates of post-traumatic stress disorder (PTSD), suicide and domestic abuse all rising. While the tragic effects of war extend well beyond the battlefield in eastern Ukraine, the combination of poor government social services and a stigma on soldiers who admit to mental health issues has left no clear solution for many servicemen who are dedicated to defending their country.
"And when you have war in your country a lot of men are suffering from stress and your wife just thinks you are crazy," Rodichenko said during a recent visit to New York City to raise funds to buy equipment for his battalion. "It's difficult for many men and women in Ukraine right now."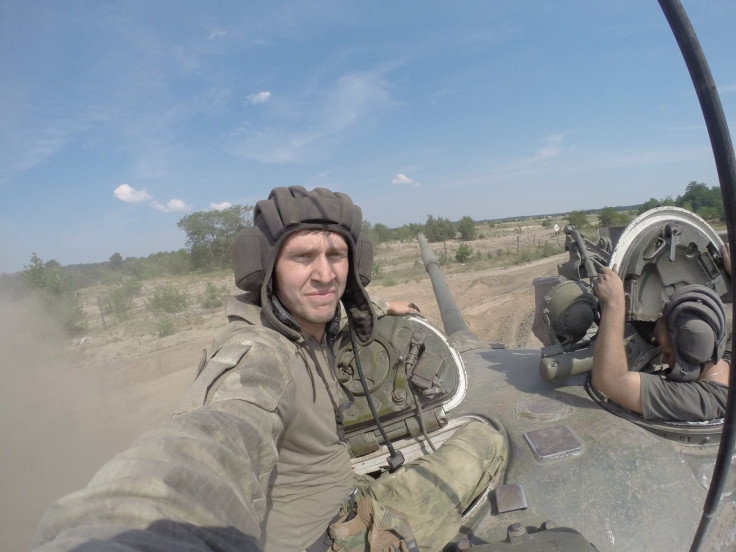 The "dark place" that Rodichenko referred to is reflected in a suicide rate that took the lives of nearly 180 Ukrainian soldiers between 2014 and 2015, according to the latest Ukrainian government-issued statistics. The Ukrainian military currently has 65,000 deployed personnel in the East Ukraine war zone.
However, Rodichenko believes the rate of suicide in the Ukrainian Army is probably much higher given the reports he now hears on a daily basis. "Today in Ukraine all men are conscripted to the army. It doesn't matter if you are suffering mental issues or not," he said. "So you have unstable people in the battlefield who don't want to be there and will do almost anything to get out."
Ukraine's adversaries in the conflict, the pro-Russian rebels, number around 45,000 deployed personnel with about 9,000 to 12,000 deployed Russian soldiers and 4,000 Russian volunteers. A report from the London-based military think tank Royal United Services Institute estimates that Russia has around 42,000 soldiers on the Ukraine border rotating in and out of combat. No official figures for suicide, PTSD or domestic abuse were readily available from the Russian military or pro-Russian rebels.
Ukrainian Armed Forces Over Time | FindTheData
While Rodichenko is fully aware of how the war has taken over his life at the expense of his marriage and mental health, he still counts himself as one of the lucky ones because he and his wife are still in contact and he is still able to see their young son when he returns from the front line. Others have been less fortunate.
Alexey Litvinenko, who fights alongside Rodichenko in the Ukraine army's 25th Battalion, was preparing for the deadly battle for Debaltseve that began in January last year when his wife told him she was taking his only daughter to Russia.
"I watched some of my friends die and then I went home to find a letter on the table that said she would never come back to Ukraine and would never be with me again," Litvinenko, 31, said during a recent interview. "I'm sorry the war destroyed my family, but I will never stop defending this country and I know that I will see my child again."
Litvinenko would not say whether he was suffering from PTSD or any other psychological issues that can come with the rigors of war. According to mental health experts it's unlikely that soldiers in Ukraine would be willing to accept they might have problems or seek help because of the perceived associated disgrace.
"[PTSD is] a big problem," Natalya Stepuk, a psychologist and member of the Ukrainian Society of Overcoming Consequences of Traumatic Events, told International Business Times last year. "There's a small percentage of people who turn to psychologists."
The increase of PTSD and domestic abuse may be connected. Ukrainian-based women's rights group La Strada said that in 2014, 72.2 percent of all its calls were related to domestic abuse, a near 50 percent increase from before the war.
Percent of United States War Veterans with PTSD | HealthGrove
Numerous U.S. military studies have connected veterans and military personnel with PTSD and high rates of domestic violence. While instances of domestic abuse in the U.S. declined by 64 percent between 1994 and 2010, domestic violence associated with people from the military tripled from 2006 to 2011.
Veterans diagnosed with PTSD were "significantly more likely to perpetrate violence toward their partners," with around 80 percent committing one act of violence in the previous years, and 50 percent resorting to at least one severe act of violence such as strangulation, stabbing and shooting, according to a 2006 study in the Encyclopedia of Domestic Violence And Abuse.
One of the biggest problems for the Ukrainian army is that while it struggles to find money for guns, bullets, armor and just basic battlefield needs, there is no funding left over to help soldiers who might be suffering from PTSD or to address the effects of the mental health disorder on other family members.
"The problem of domestic abuse related to the conflict is very serious. We have never faced such a problem before, and the problem is being exacerbated by a lack of resources and experience," said La Strada volunteer Alona Zubchenko to Newsweek in an April 2015 report.
Ukrainian Armed Forces Over Time | FindTheData
In former Soviet states like Ukraine, PTSD has long gone by another name -- Afghan Syndrome -- named after the nine-year war in Afghanistan from 1979 to 1989. While some lessons have been learned by groups that are still dealing with the effects on thousands of soldiers from that period, a lack of resources now means that little can be done to prepare women for the changes they might see in their husbands when the men return home.
"The girls expect their husbands to be the same as they last saw them," Yuliya Apostolova, a Ukraine-based psychologist, explained to the Daily Beast. "But the men change a lot, and the person who comes home is practically a different person. He still loves her, but he may have some unintentional bursts of aggression."
While Rodichenko chooses to be pragmatic about the split from his wife, he still harbors hope that once the war is over things might change for him. "I want to be with my son and I hope that maybe when this war ends, I can get back with my wife."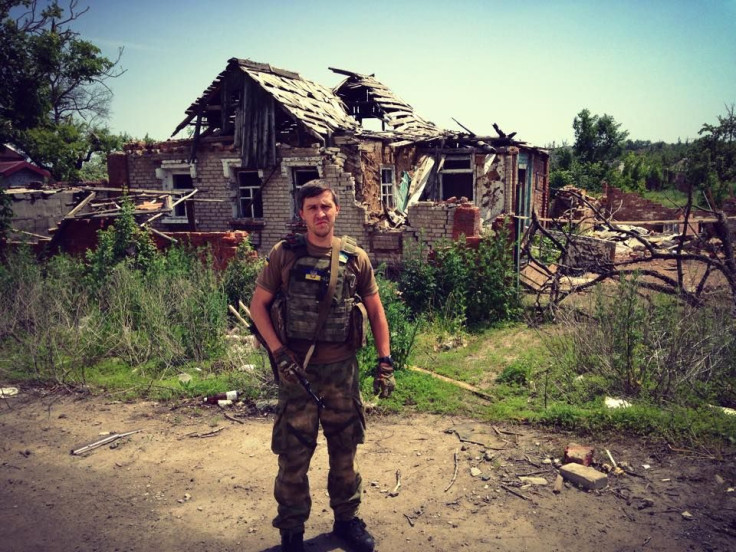 © Copyright IBTimes 2022. All rights reserved.
FOLLOW MORE IBT NEWS ON THE BELOW CHANNELS