Amy Adams Says A Bikini Body Isn't What You Think; 'Perfect Isn't Normal, Nor Is It Interesting'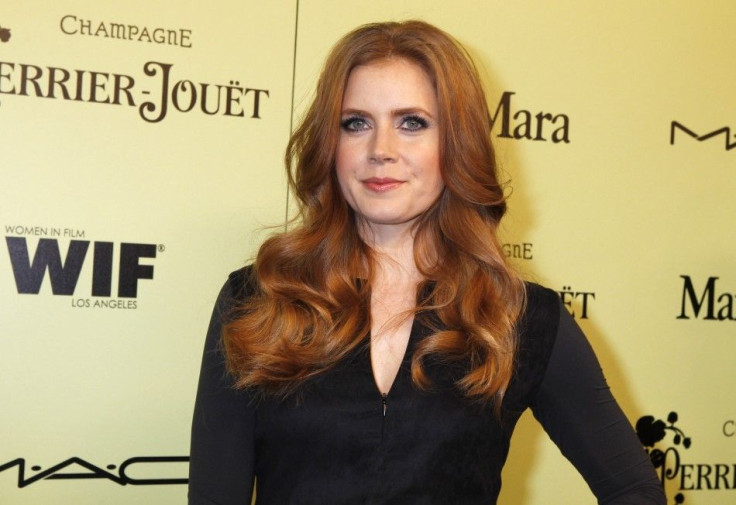 Not every female celebrity is willing to put in endless hours at the gym and drink nothing buy veggie smoothies for months on end just to have a killer bikini bod. Amy Adams would be one of those ladies who isn't concerned with a sixpack. She explained during an interview with Allure magazine why having a crazy diet and exercise plan isn't her main concern.
"Some of these actresses or public personas who are very public about their disciplined diets, more power to them. I just don't see the point," the 38-year-old actress told Allure. "I'm just not going to be one of those people photographed in a bikini where people are like, 'OMG, look at Amy!' I mean, it might be OMG, but not for the reasons I want."
Adams seems genuinely comfortable with herself, a celebrity who actually avoids getting Botox every month. The "Man of Steel" star added that perfection isn't everything. "Perfect isn't normal, nor is it interesting," she told the magazine.
But she added there is a uniqueness about her appearance that sets her apart from other actresses: "I have no features without makeup. I am pale. I have blond lashes. You could just paint my face -- it's like a blank canvas. It can be great for what I do."
Adams, who has four Oscar nominations, said she was excited to be in a superhero movie, especially since she's playing Lois Lane, a role that doesn't require unforgiving costumes. "I've wanted to be in a superhero movie, and this was my best chance — as some mere mortal," she said.
"Let's be real here. I don't look that good in Lycra. I do all right, but I hadn't anticipated that I was ever going to be cast as the girl in Lycra looking hot."
"Man of Steel," which came out in theaters June 14 and stars Henry Cavill in the title role, is projected to be one of the summer's biggest hits.
© Copyright IBTimes 2022. All rights reserved.
FOLLOW MORE IBT NEWS ON THE BELOW CHANNELS