Amy Winehouse Family Says Upcoming Documentary Falsely Makes Them Look Absent From Late Singer's Life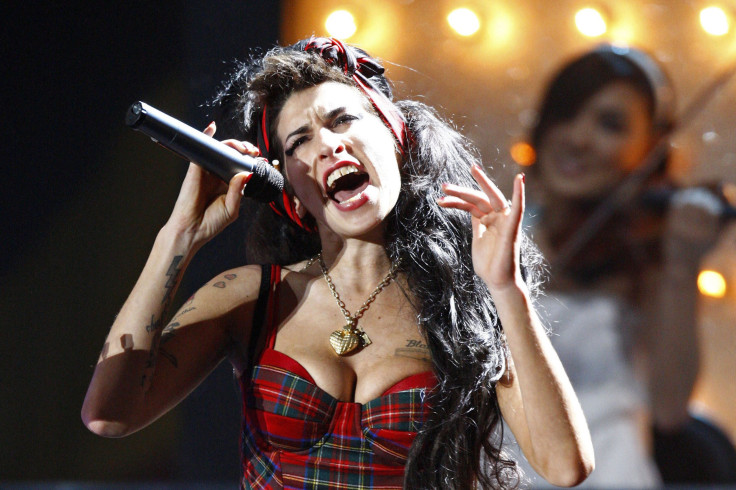 A new documentary is scheduled to debut at the Cannes Film Festival that explores the life and career of the late singer Amy Winehouse. Unfortunately, the Grammy winning singer's family is taking issue with the way the film came together.
According to a statement released by the family on Monday, they hope to "disassociate themselves" from the documentary, titled "Amy." The film, directed by Asif Kapadia, the acclaimed director of the 2010 film "Senna," goes into detail about the life and career of Winehouse and her death in 2011 at the age of 27 from alcohol poisoning.
"They feel that the film is a missed opportunity to celebrate her life and talent and that it is both misleading and contains some basic untruths," the statement read (via The Hollywood Reporter). The family's statement goes on to say that the people who speak about Winehouse in the documentary didn't have much contact with her in the later years of her life. In addition, they claim it paints her parents as not being as heavily involved in their daughter's troubled life as they were. As a result, they're saying that the whole film is "unfounded and unbalanced."
Amy's father, Mitch Winehouse, who runs the Amy Winehouse Foundation to help people struggling with drug and alcohol addiction, discussed his gripes with the film in an interview with the BBC.
"I was there every day," he told the outlet of the film. "And if I wasn't there – because I was working or I was away somewhere or she was away somewhere – she'd phone seven times a day. And there's no sense of that in the film and that's what's disappointing."
Despite the family's claims that "Amy" doesn't represent them in an effective way, they were consulted during the making of the film.
"When we were approached to make the film, we came on board with the full backing of the Winehouse family and we approached the project with total objectivity, as with Senna," a spokesperson for the film said after the family's statement was released. "During the production process, we conducted in the region of 100 interviews with people that knew Amy Winehouse; friends, family, former-partners and members of the music industry that worked with her. The story that the film tells is a reflection of our findings from these interviews."
"Amy" is slated to have its debut screening at the Cannes Film Festival in May. However, The Hollywood Reporter notes that Mitch told BBC Radio he'd sue for damages if the film cut screened as he's seen it at the festival.
© Copyright IBTimes 2023. All rights reserved.
FOLLOW MORE IBT NEWS ON THE BELOW CHANNELS