Android 5.0 Lollipop Update: Leak Reveals HTC Devices To Receive New Software In November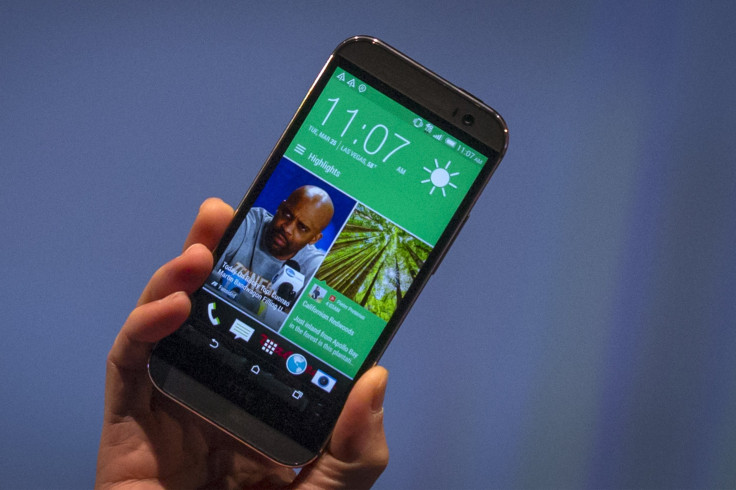 HTC Corporation has said many of its devices will receive the newly announced Android 5.0 Lollipop update within 90 days of receiving the software from Google. But a recent leak shed's some more light on HTC's timeline for updating its phones with Google's latest mobile operating system.
A tech informant who goes by the name @LlabTooFeR says that the HTC One (M8) and HTC One (M7) Google Play edition devices should begin to update to Android 5.0 between November and December, while the standard versions of these devices, featuring HTC's Sense user interface should begin to update between January and February of next year.
The leak not only falls in step with HTC's promise of a speedy update for its flagship devices, it is also similar to HTC's timeline for updating its devices to Android 4.4 KitKat last year. The Google Play Edition HTC One (M7) began updating to Android 4.4 in late November, while the standard model began receiving the software beginning in February.
HTC has become known from being extremely transparent about its software updates in the past year. Officials, including Jason Mackenzie, president of HTC Americas, have been vocal via social media about keeping users in the know. Additionally, the manufacturer published its "Anatomy of an Android OS Update" information page last year. The page includes details on the many steps it takes to get new operating systems from the developer to the customer, and it also includes a stage-by-stage timeline for the update process.
HTC has revamped its software update page in accordance with the Android 5.0 update, which indicates that all devices are still in the early stages of Lollipop development, but the page does not include specific date information for updates.
If the current timeline leak is accurate, however, users may see devices, including the HTC Desire EYE, HTC One (M8) Dual SIM, HTC One (M7) Dual SIM, HTC One (E8), HTC One (E8) Dual SIM and HTC Butterfly 2, update between January and March. The HTC One Mini 2, Desire 816 should update between March and April. The HTC One Max, HTC One Mini, HTC Butterfly S should update between March and May.
© Copyright IBTimes 2023. All rights reserved.