Android Dominates Worldwide Smartphone Market, Powers 80 Percent Of All Smartphones Shipped In Q2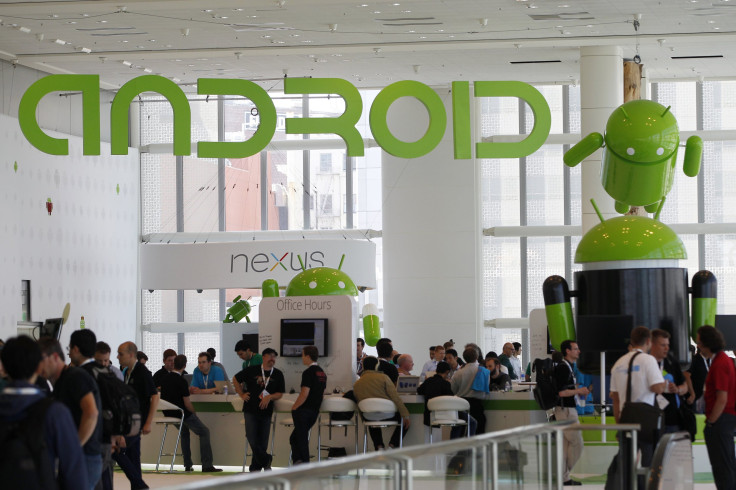 The world's smartphone market grew 47 percent year-on-year to reach 230 million units in the second quarter of this year, with Google's (NASDAQ:GOOG) Android operating system installed on a record 80 percent of all smartphones shipped, according to a new report from Strategy Analytics.
According to Neil Mawston, executive director at Strategy Analytics, the main drivers of Android's success are the platform's competitive licensing costs, a wide network of hardware partners, and a large apps store.
"Growth was driven by strong demand for Android models across all price tiers in developed and developing markets, including the U.S., China and Brazil. Android now accounts for an impressive eight in 10 of all smartphones shipped on the planet," Scott Bicheno, a senior analyst at Strategy Analytics, said in a statement Thursday.
While Android's market share increased 10 percentage points from the same period last year, Apple's (NASDAQ:AAPL) iOS suffered a drop of three percentage points to 13.60 percent, its lowest level since the second quarter of 2010. And Microsoft (NASDAQ:MSFT) stood third with 4 percent of the market share, its largest share of the global smartphone market in three years.
"Microsoft is making steady progress in the smartphone market due to strong support from Nokia (NYSE:NOK). However, we believe Microsoft's WP8 [Windows Phone 8] platform still needs to improve in at least two areas before it truly takes off," Linda Sui, an analyst at Strategy Analytics, said in the statement.
Microsoft should make the Windows Phone 8 license fee, which is charged to smartphone makers, more competitive so it can compete with Android in lower price bands, Sui asserted. In addition, the company should increase its support for advanced technologies, such as octa-core processors, as its Windows Phone 8 platform still lags Android in the high-end smartphone category, she said.
According to a recent report by Gartner, Android powered 74.4 percent of all smartphones sold worldwide in the first quarter of this year. In comparison, Apple's iOS accounted for a market share of 18.2 percent, followed by Blackberry and Microsoft with a 3 percent share and 2.9 percent share, respectively.
Here's a table showing global smartphone operating system shipments and market share in Q2 2013: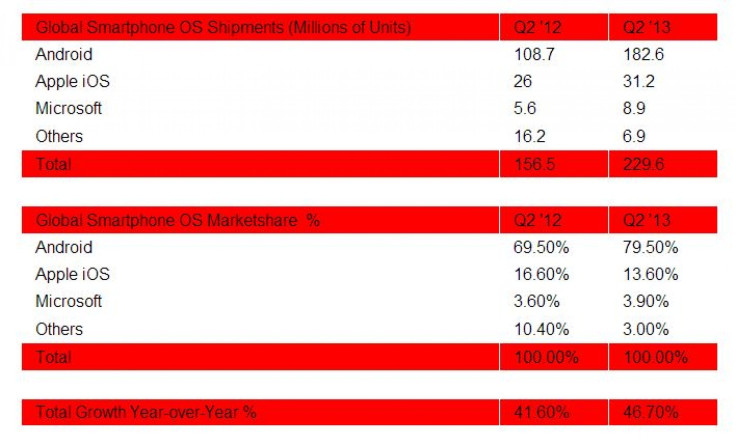 © Copyright IBTimes 2023. All rights reserved.