Android N Could Offer Windows-Like Desktop Experience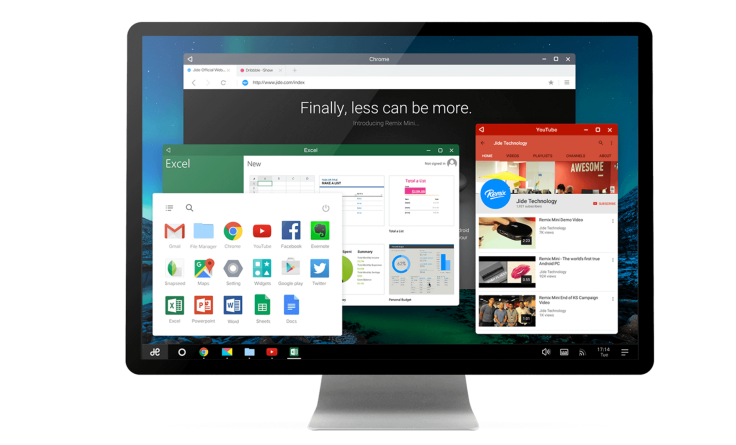 Code buried within Google's preview build of its latest version of Android indicates the Alphabet unit is planning to create a Windowslike experience for its mobile operating system, hinting it could be developing a desktoplike interface as it targets hybrid devices such as Apple's iPad Pro and Microsoft's Surface.
According to code first uncovered by ArsTechnica, Android N — the mobile OS version Google surprisingly released last week as a developer preview — includes a "freeform" mode that would allow users to change the size of application windows and move them about the screen just as they would while using either Mac OS X or Windows.
The headline feature of Android N is a split-screen mode, allowing apps to share screen space and enabling users to dynamically resize those windows on a single axis. However, the freeform mode would let users resize the apps on two axes, meaning they would be moved around the screen easily.
This is a feature that manufacturers such as Samsung Electronics have been offering for some time on a selection of its own apps. It is also something that the third-party service Remix OS offers, allowing users to create a desktop version of Android.
Google refers to the freeform mode in the release notes for Android N, saying: "Manufacturers of larger devices can choose to enable freeform mode, in which the user can freely resize each activity. If the manufacturer enables this feature, the device offers freeform mode in addition to split-screen mode."
This suggests that while split-screen mode may be available on all devices, freeform mode might be limited to those with larger screens.
Google has previously denied that Android was going to merge with Chrome OS, its lightweight desktop operating system, which runs on a range of budget laptops aimed primarily at the education market. Android is currently available as an OS on a huge variety of products — including set-top boxes, smartphones, smartwatches, tablets and television sets — which indicates Google is not averse to expanding the software's footprint.
The company last year launched the Pixel C, a direct competitor to the iPad Pro and Surface tablets. It features a tablet and keyboard dock and runs Android rather than Chrome OS. The freeform mode of Android could be focused on enticing manufacturers to build more convertible devices, an area where market research firm IDC has predicted big growth in the coming year.
© Copyright IBTimes 2023. All rights reserved.