Android Tablet With Keyboard Made By Former Google Engineers Unveiled At CES 2015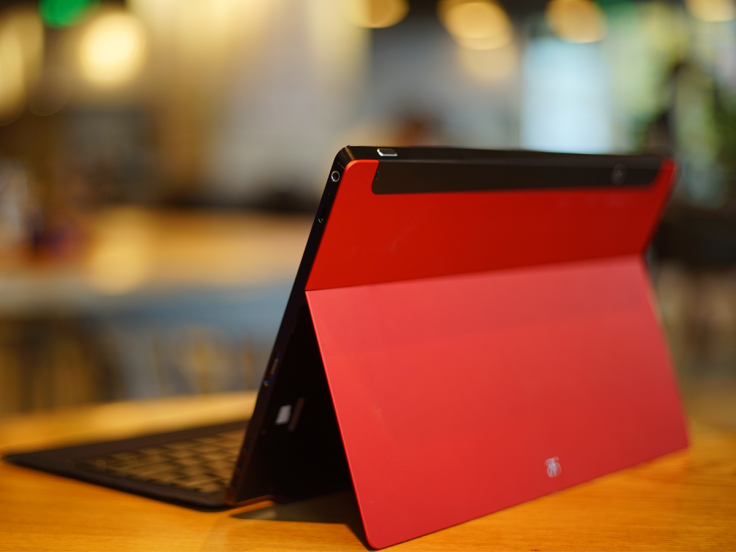 At the Consumer Electronics Show in Las Vegas this week, Jide, a startup founded by three former Google Inc. engineers, unveiled an Android tablet with a keyboard case. Jide's tablet, the Remix Ultra, runs Remix OS, a customized version of Google's operating system. Resembling the Microsoft Surface Pro tablets, the Remix Ultra has a kickstand that allows it to sit upright at 40- and 80-degree angles.
One of the biggest differences between the Remix Ultra and standard Android tablets is that it offers multi-window support, enabled by tapping a button shaped similar to Jide's logo.
The Remix Ultra is the first "ultra tablet," Jide claims, and features a body made out of plastic and metal, stereo speakers and a microUSB port along with an adaptor that allows it to connect to a full-sized USB. It also has a standard headphone jack and a SD card slot for increasing storage capability.
The Remix Ultra has specs similar to those of many other Android tablets, including 2GB of RAM memory, a 5-megapixel camera on its rear and front and an 11.6-inch full-HD (1080p) display. A magnetic connector can connect it to its full-size keyboard and touchpad, and its kickstand sits on the rear cover.
Jide said its tablet will be available in the U.S. and U.K. sometime in the next three to six months, after being released in China. The Remix Ultra will retail for $349 (16GB) and $449 (64GB), Jide told Android Authority, and it will ship in colors including red and silver.
© Copyright IBTimes 2023. All rights reserved.