Anglo American To Slash Workforce By 85,000 In Massive Restructuring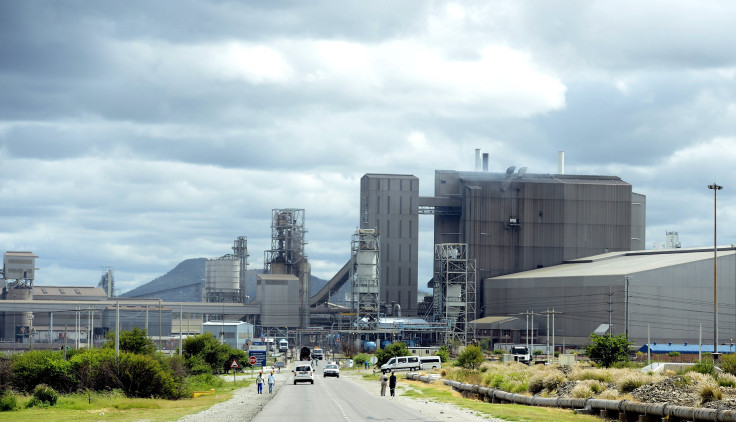 Anglo American will sell more assets, suspend dividends until the end of 2016 and whittle down its business divisions to three from six in the face of severe commodity price falls, the mining company said on Tuesday. The overhaul of its business highlights the scale of the commodity slump's impact on the mining sector.
Anglo - the world's fifth-biggest diversified global mining group by market value - said it would cut its assets by 60 percent and reduce its workforce to 50,000 from 135,000, the deepest job cuts announced in the sector since the crisis began.
The London-listed company will form three divisions: De Beers for diamonds, Industrial Metals for platinum and base metals, and Bulk Commodities for coal and iron ore.
It also aims to raise $4 billion through assets sales, up from an earlier target of $3 billion, and said it would press ahead with the sale of its phosphates and niobium businesses in 2016.
"You could maybe get even over a billion for those, they've got higher multiples - but the question is what do you actually get paid for it today," a banker for the mining sector said.
Anglo has suffered more than its mining peers from the commodity slump, largely due to higher-cost iron ore operations than its larger competitors BHP Billiton and Rio Tinto.
The company - which also plans to sell some coal assets in Australia and South Africa and close loss-making mines - said it had secured $2 billion in assets sales so far.
"While we have continued to deliver our business restructuring and performance objectives across the board, the severity of commodity price deterioration requires bolder action," Chief Executive Officer Mark Cutifani said.
The group's share price, however, was down after Anglo also suspended dividends for the remainder of 2015 and in 2016 and investors viewed the company's plans as only a short-term solution.
The shares have plunged 70 percent this year as investors worried about the slow pace of turnaround efforts launched by Cutifani in 2013.
Anglo plans to mainly focus on its diamond, platinum and copper businesses which offer better long-term potential, Cutifani told investors at a presentation in London.
"Assets in nickel, coal and iron ore will have to compete and demonstrate their ability to drive down the cost curve, with the ability to deliver cash through the cycle. If not, they won't be in the portfolio, it's as simple as that," Cutifani said.
He said the company would give more details on its future portfolio in February, when it is due to release its annual results.
"With net debt still high relative to the current market cap, this looks like a survival plan for the next two years," SP Angel analysts said in a note.
Anglo said its net debt guidance at end 2015 was unchanged at $13 billion-$13.5 billion.
It also indicated that dividends will rise and fall in line with earnings, abandoning a policy under which the payout rises, or is at least maintained.
"Upon resumption, (our dividend) policy will change to pay-out ratio to provide flexibility through the cycle and clarity for shareholders," Cutifani said.
The miner lowered its capital spending plans, with expenditure seen at $3.2 billion in 2016 from an earlier guidance of $3.6-$3.9 billion. The spending is seen falling to $2.5 billion in 2017.
The company also said it expected impairments of $3.7 billion-$4.7 billion due to weaker prices and asset closures.
The commodity price slump is putting pressure on credit ratings and dividends across the mining sector, prompting reductions in capital expenditure, operational costs and jobs.
Mining and trading giant Glencore has also suspended dividends and is selling assets to cut its debt and regain the trust of investors after its shares hit record lows.
© Copyright IBTimes 2023. All rights reserved.