Angry Birds Space: Worth Downloading?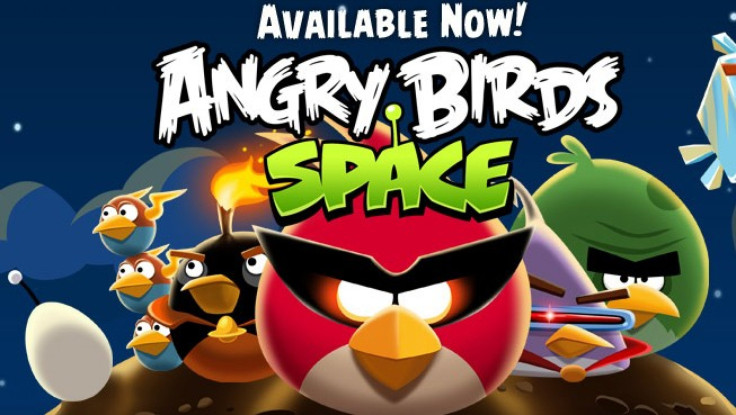 Angry Birds Space is the sequel to the original Angry Birds, which has 700 million downloads across all platforms (and counting). Can the sequel continue the legacy established in 2010?
Available on iOS, Android, Mac and PC, Angry Birds Space promises to shake up the formula, by taking the franchise into zero gravity. Rather than launching the birds across a flat surface, players interact with different planets.
Each planet's gravity varies, so players have to adjust their trajectory. Rovio includes plenty of ingenious designs here, including one that takes advantage of outside debris, such as mines and asteroids, says CSMonitor.
Angry Birds was known for its replay value and expansion packs - such as Angry Birds Rio - and Angry Birds Space continues the tradition with free and paid-for levels. [Y]ou can also unlock 60 additional levels for a dollar, CSMonitor reveals.
There are four new worlds - Pig Bang, Cold Cuts, Danger Zone and Eggsteroids. Golden Eggs also return: collecting them opens portals, taking players to classic video game-inspired levels such as Space Invaders and Super Mario Bros.
New bird types are included. The yellow bird has been transformed into a purple triangular bird which can be aimed in any direction on double tapping once released, say Hindustan Times. There is also an Ice Bird, which freezes structures and makes them easy to break.
Rovio announced that the title sold ten million copies in four days from its release on March 22.
The company didn't reveal how the figure compared to previous titles, but reports suggest that Angry Birds Rio took ten days to hit ten million downloads.
Wired also featured a post from Rhett Allain, an Associate Professor of Physics at Southeastern Louisiana University, who analysed how zero gravity impacts the birds.
The results concluded that before birds enter the gravity sphere - which circles each planet - each bird has a speed of 25 m/s. The rock has a radius of 6.5 meters, the radius of the gravity area is 25 meters, while the frictional force is constant (around 3 newtons).
If the scale of the sling shot is the same as the scale in the Earth-based Angry Birds, then the birds are launched with a speed of about 25 m/s. This is similar to the launch speed in Earth-based Angry Birds - for which I found a launch speed of about 23 m/s, Allain concludes.
(reported by Jonathan Charles, edited by Surojit Chatterjee)
© Copyright IBTimes 2023. All rights reserved.