Animal Cruelty: Dog Buried Alive In France Sparks Social Media Outrage, French Mastiff Owner Under Investigation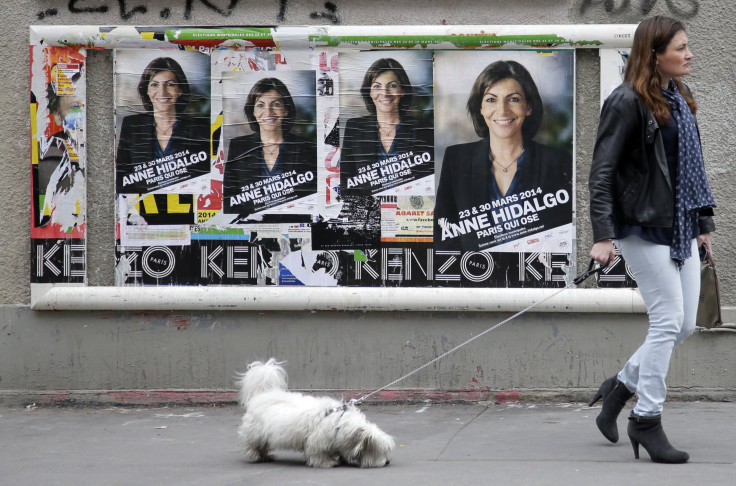 An animal cruelty case involving a rare breed of dog found battered and left buried in a pile of trash in France has social media users in an uproar, according to French media reports. The male Dogue de Bordeaux, or French Mastiff, was buried up to its head and appeared to be hungry and scared, officials said.
The dog was discovered and then rescued on Saturday by a man walking his own dog in Carrieres-sur-Seine, west of Paris. The man wrote on Facebook that luckily "he was in right place at the time to be able to save a life." "Only her head was visible and it was difficult to see given the amount of earth covering her," the man wrote, according to the Local.
The dog's 21-year-old owner told police the animal had ran away and denied burying the dog. Investigators said this was "not very plausible." "The dog is more than 10 years old and suffers from arthritis. It's difficult to imagine her running away," said a source close to the investigation.
The owner faces animal cruelty charges and could be sent to prison for two years. The owner also faces a fine of up to €30,000 ($32,600). An online petition urging for the "maximum sentence for the owner" had received 135,000 signatures by Wednesday.
The dog received medical treatment for a skin condition and was being given antibiotics. Its story prompted people on Facebook and Twitter to protest animal cruelty. According to a post on a community Facebook page "people were openly crying at the state of the poor lad." The post said: "He didn't get like that overnight, so someone left him to suffer appallingly before discarding him like an old shoe. Even though he was obviously in a lot of pain and hungry he was still very trusting to the people who were helping him."
The French Mastiff breed, featured in hit 1980s Tom Hanks film "Turner and Hooch", is known for being loyal, mild-tempered and devoted. French Mastiff puppies cost between £900 and £1,250 in Europe, the Mirror reported.
© Copyright IBTimes 2023. All rights reserved.