Anna Faris 'Liked' A Divorce Tweet Before Announcing Split From Chris Pratt
Anna Faris may have given a hint that her marriage was doomed.
Many were shocked when Faris and Chris Pratt announced their split. The pair is one of the few Hollywood couples who always look adorable and sweet together. So, yes, no one saw it coming. But the "Scary Movie" star knew where her marriage was heading.
Faris liked a tweet about divorce a week before she and Pratt announced their separation on Sunday night, Us Weekly reported. The tweet was from Kelly Oxford and it reads, "So far the hardest part of divorce is not having anyone to yell with when the printer isn't working." The publication noted that it referred to Oxford's split from her estranged husband, James.
READ: Did Chris Pratt cheat on Anna Faris with Jennifer Lawrence?
Both Faris and Pratt confirmed their separation on their respective social media accounts. "We are sad to announce we are legally separating," Faris posted on Instagram. "We tried hard for a long time, and we're really disappointed. Our son has two parents who love him very much and for his sake, we want to keep this situation as private as possible moving forward. We still love each other and will always cherish our time together." Pratt also posted the same message on his Facebook account.
There are rumors that Pratt cheated on Faris with his "Passengers" co-star Jennifer Lawrence. The now exes already denied the reports, but "The House Bunny" star admitted that it somehow affected her. However, Faris chose to believe in Pratt because she knew that her husband values their family.
Also, the alleged affair between Pratt and Lawrence is unlikely because the "Hunger Games" star is in a relationship with Darren Aronofsky. Sources close to the couple have been saying that their romance is heating up. "Things are getting serious with them. They are so in love with each other," an insider told E! News about Lawrence and Aronofsky's relationship. "Jennifer always cracks jokes and Darren just gets her humor. They laugh all the time!"
Meanwhile, a number of divorce lawyers are already looking at Faris and Pratt's split and the majority agree that it would be a financial nightmare if they didn't have a prenuptial agreement. Pratt is one of the hottest actors today and is worth $26 million. Meanwhile, Faris reportedly makes $125,000 per episode for her sitcom "Mom," which just wrapped up its fourth season.
"While both Mr. Pratt and Ms. Faris had Hollywood successes before their marriage and likely brought significant assets into the marriage, Mr. Pratt has enjoyed his greatest box office paydays during the... marriage, which could likely lead to Ms. Faris having a very strong claim to a portion of Mr. Pratt's earnings incurred during their marriage," one said, Fox News reported.
Were you surprised with Faris and Pratt's split? Drop a comment below.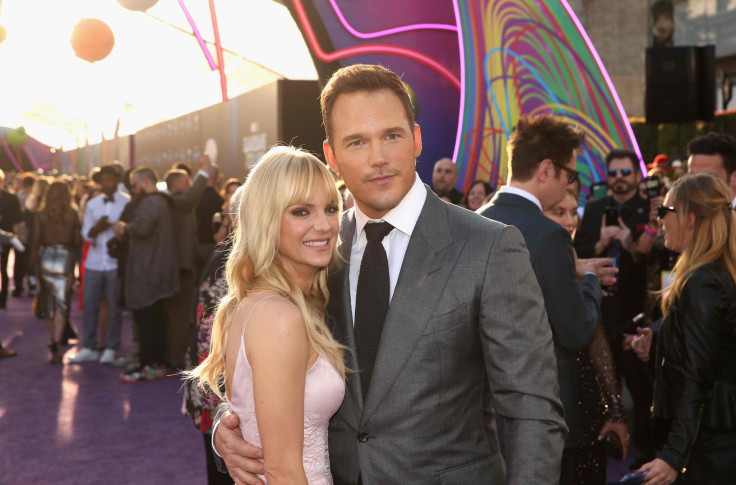 © Copyright IBTimes 2023. All rights reserved.