Another 'Diablo 3' Fan Dies: Teen Found Dead After Playing 40 Hours Straight In Taiwan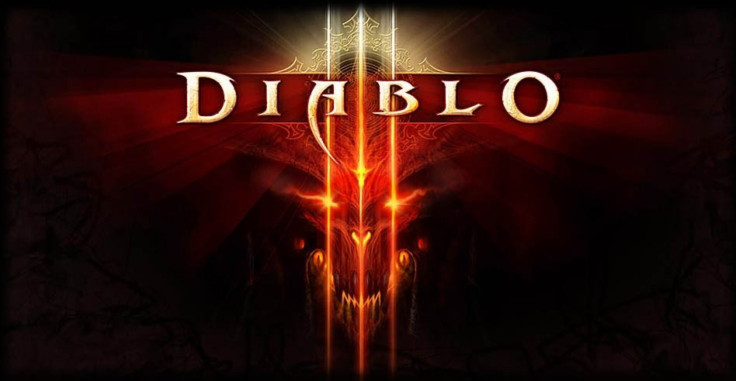 A teenager in Taiwan has collapsed and died after playing Diablo 3 at an Internet café for 40 consecutive hours, reports The Australian.
The 18-year-old booked a private room in the southern Taiwanese café and played Blizzard Activision's popular PC game for nearly two days without eating. Only identified by his last name Chuang, the boy booked the room around noon on July 13 and an attendant found him resting on a table the morning of July 15. After the attendant woke him, Chuang stood, took a few steps and collapsed, reports say.
The teenager was pronounced dead shortly after being taken to a local hospital. The cause of death is under investigation by authorities, but police speculate that long hours in a sedentary position could have spurred cardiovascular problems for Chuang.
This is the second death in Taiwan from playing video games this year, The Australian reports. In February, a man in New Taipei was found dead slumped in a chair facing a computer with his arms still reaching for the keyboard. He was said to have been playing video games for 23 hours before dying of cardiac arrest.
Taiwan isn't the only country with reports of deaths related to Diablo 3. At the end of May, reports indicated that a writer for gaming new source Gameranx was found dead after playing the game for three consecutive days. According to the site, 32-year-old Russell Shirley was discovered dead in his home by his landlord and a coworker after suffering a heart attack, as reported on May 23.
The release of Diablo 3 has been controversial since its May 15 release date. From hacked accounts to scams in the real money auction house, Blizzard has had to deal with numerous bumps and roadblocks following its biggest gaming launch yet.
The widely successful dungeon-crawler action game has especially sparked controversy in the Chinese market. Diablo 3 is banned in that country since it has not yet been approved by the Ministry of Culture. This review can take months, such as with the previous Blizzard title Starcraft. Consequentially, fans in China have flocked to servers in other Asian countries after acquiring illegal versions of the game. This has resulted in an influx of traffic, causing servers to freeze up, angering Korean players.
It was recently reported that Diablo 3 has spearheaded the 230 percent increase in PC gaming sales, while console sales are down by 28 percent, according to Forbes.
© Copyright IBTimes 2022. All rights reserved.
FOLLOW MORE IBT NEWS ON THE BELOW CHANNELS