Anxious Chinese Investors Look For Other Investment Channels At Home And Abroad As Stock Values Plunge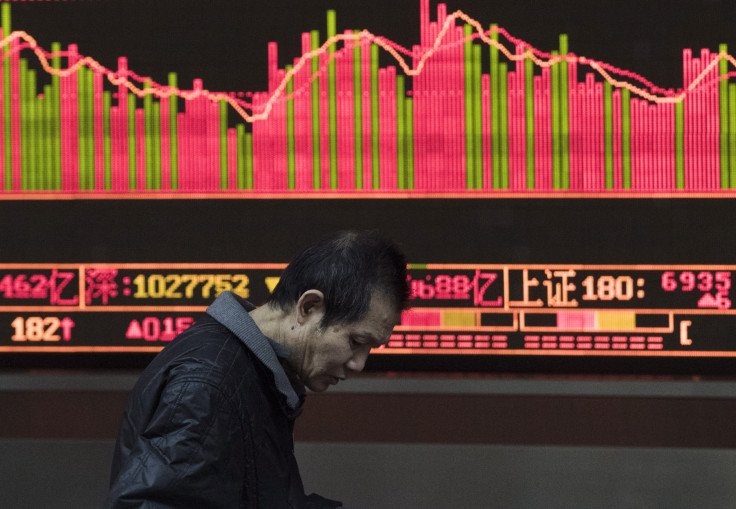 SHANGHAI — The past week has proved to be a scary ride on China's stock markets, spooking stockholders and prompting them to take their money elsewhere. Markets fell again Wednesday by more than 2 percent, leaving share prices down some 15 percent since the start of this year. The fall has been blamed partly on worries about the value of the Chinese yuan, which slid some 1.5 percent against the dollar last week, to its lowest level in almost five years, after depreciating nearly 5 percent last year.
Some analysts say money has already been leaving the stock market over the past two months to flow into dollars, spurred by the U.S. interest rate hike in December — its first in almost a decade — which made the dollar a more attractive investment. And others believe the latest volatility in China's market could be the final straw for some investors, who have put up with a startling cycle of boom and bust over the past year and a half: The market rose from some 2,000 points in 2014 to over 5,000 points last June, before crashing back 30 percent in less than a month. Despite repeated government intervention to prop up prices, by Wednesday's close it was trading at 2,950, barely above its level at the start of last year.
In an economy where the government has said repeatedly that the stock market is an important tool for raising capital to help fund restructuring and innovation, the flight of funds from the market is a worrying trend. The question now is whether some of that money will eventually return to stocks – or even stay in China – or whether it will mainly be converted into foreign currencies or invested abroad.
Clearly worries about the yuan's value means some of these funds are being converted into dollars.
"Many of my friends who were frantically buying shares last year have quit the equity market now," says Jane Chen, a Shanghai businesswoman in her late 20s. "And when they look at the offshore exchange rate of the yuan, they see prospects for more depreciation, so some of them are definitely buying dollars or putting money into dollar-denominated financial products."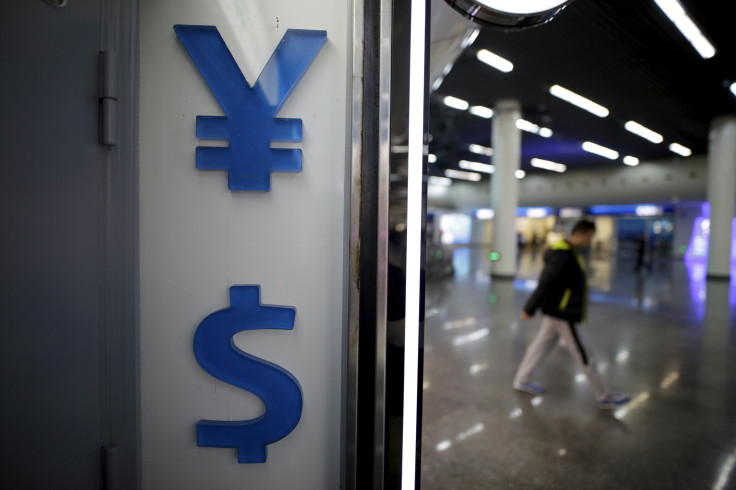 The Chinese government, clearly worried about rising capital outflows which saw China's foreign exchange reserves fall a record $108 billion last month, this week urged citizens not to blindly change money: State media ran a commentary from the official Xinhua news agency that argued "most ordinary Chinese families do not need foreign exchange," unless family members are planning to travel or study abroad.
But tens of millions of Chinese citizens did travel overseas last year, and hundreds of thousands do study abroad, and emigration remains a popular trend among wealthier citizens. And Jane Chen says recent developments will be seen as a "warning call" by many such people. "If they need to spend money abroad, then they'll take action now to put more money into dollars," she said.
In theory, annual purchases of foreign currency are limited by the Chinese government, to the equivalent of $50,000 per person per year. And Xi Feng, a Shanghai-based financial commentator, agrees in theory with the government's argument, saying that "unless you have assets of 5 million yuan (around $800,000) there's not really much point shifting your money; it doesn't really make so much difference if the yuan falls a little."
However, with some economists saying the yuan could fall as much as 10 to 20 percent this year, not everyone is convinced. And Xi Feng acknowledges that many of the tens of millions of individual investors who dominate China's stock market are paying close attention to the exchange rate, not because they want to invest in dollars but because "they care whether the value of the yuan will affect share prices." It has added to the tense atmosphere, and fueled a tendency to pull money out when the market falls, he says. (The circuit-breaker mechanism, introduced briefly on China's markets last week, before being suspended on Friday, twice led to stampedes for the exit as soon as trading resumed following a 15-minute period when share prices fell 5 percent.)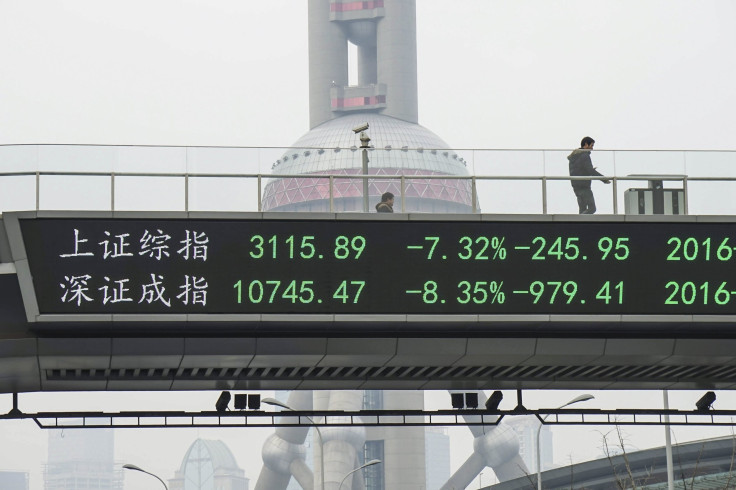 Over lunch in a popular beef hotpot restaurant, whose name is a pun on the Chinese phrase for "bull market," Xi says that the volatility, failed attempts to prop up the stock market last year, and abortive policies like the circuit breaker – abandoned after just four days, when officials decided it was increasing rather than reducing fluctuations – mean that "many people are quite confused about the market now. Wealthy people who invest in stocks and real estate normally have a strategy – but they're not so confident now. They still make a strategy, but they're not sure if it will work!"
Xi notes that some wealthy Chinese citizens who invested in the market for the first time during the boom months last year have now pulled money out. And that's certainly the experience of Louis Tse, a director at VC Brokerage in Hong Kong, who advises many mainland investors.
"Mainland investors have tons of money and like to leverage [borrow money to buy more shares]," he says. "But the market has dropped like a stone this year, and some of them have lost hundreds of thousands of dollars in this kind of margin-trading. One of my client got fed up with all the volatility of stocks and currency -- he's a very experienced investor, but even he doesn't know which direction the market is going at the moment. He told me, 'I'm going to wind up my portfolio and divert my investment to the entertainment business,' and he also bought two villas near the seaside in Thailand, which is still relatively cheap by Chinese standards."
Foreign Property Investments
Property abroad has become increasingly popular with China's wealthy in recent years, with significant sums pouring into markets from Sydney to London and Vancouver. Yet for many ordinary citizens it's still out of reach, not least due to restrictions on transferring money abroad. And commentator Xi Feng says some Chinese people are responding to the chaos in the markets by considering domestic real estate, which saw a glimmer of recovery last year, with prices rebounding in major cities. It followed a downturn caused partly by government tightening rules on borrowing and buying second homes, to calm what were previously sky-high prices.
"If they relax rules on the domestic property market, many people will invest there, too," agrees VC's Louis Tse. "The investment choice for people in China is so small," he notes, adding that insurance products in Hong Kong have become popular with mainland investors, who do not have a mature range of domestic financial products to choose from. Most citizens do not have access to foreign financial products, and cannot even invest in the limited "Hong Kong Shanghai stock market connect" scheme, which allows them to buy some Hong Kong stocks, unless they can make a sizeable down payment.
Yet for some Chinese stock market investors, even buying property at home has become harder due to this month's plunge in share prices.
"I was just about to buy a bigger apartment last week," sighs a middle-aged Shanghai office worker and veteran market investor, who asked not to be named. "And then the stock market fell 12 percent in four days. It wiped out a lot of the value of my shares -- so now I'm having to sell another small rental property I've owned for years, just so I can make the down payment on my new place."
Stock Market Hopes
Despite all the ups and downs of the past year, some stock market investors have not given up hope. Zhu Qilin, a Shanghai storekeeper in his 50s, says he sold off a lot of his shares after prices fell 7 percent on the first trading day of the year, but he's ready to get back into the market when it gets to "the right level."
"I don't think the market will fall much below 3,000," he says confidently. "There's still value to be had if you buy at the right moment – some sectors of the economy are still growing. And besides," he says, "where else can we put our money?"
Louis Tse of VC Brokerage agrees that while some people will be averse to investing in stocks again, "memories are often very short when it comes to the markets." And, he suggests, the herd instinct cannot be underestimated.
"It really depends on sentiment," he says. "If the government can stabilize the market and the currency, some investors may come back into the market." Another factor, he notes, is that "many Chinese people are very patriotic" and therefore tend to be optimistic about the prospects for the economy. At the same time, he says, a prerequisite for a return of confidence in the market is that "the RMB [yuan] has to be stable."
Just how far the yuan will devalue in the near future remains a prime investor concern, despite recent government attempts to cool such speculation and efforts by China's central bank to solidify its value in international trading over the past few days. Both the central bank and China's securities have come in for criticism for sending unclear policy signals since the start of the year, so it will be tough for them to give investors the confidence to take another ride on the roller-coaster markets.
© Copyright IBTimes 2023. All rights reserved.