Apple, Amazon In Bidding War For James Bond Franchise Rights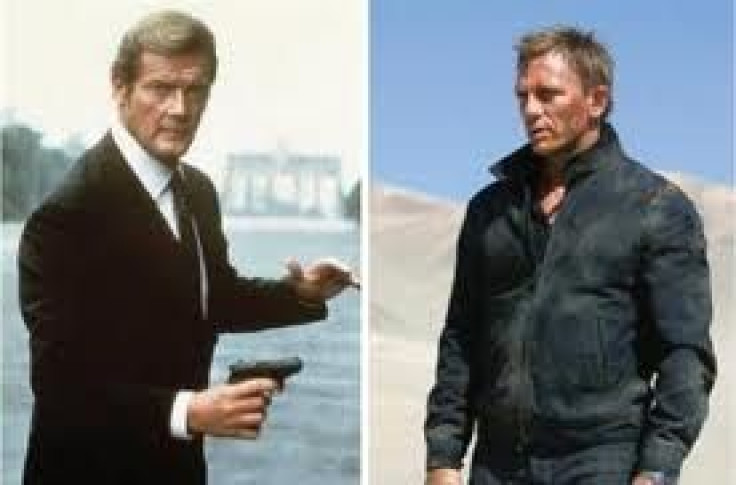 Apple and Amazon have made major investments in original video programming over the past few years and both are now interested in a similarly major property: the James Bond film franchise. Both companies are serious contenders in bidding for the film distribution rights to the James Bond series, according to The Hollywood Reporter.
The rights, which have been up for renewal since 2015, have been pursued by several film studios: according to The Hollywood Reporter, Sony, Warners Bros. and Fox have been among those who've looked into obtaining the franchise.
However, Apple and Amazon's emergence in the race has complicated the bidding process. Both companies have significant cash reserves — Apple holds more than $250 billion on hand alone — and are reportedly willing to offer as much as front-runner Warner Bros.
At the moment, it's unclear how the bidding race could shake out for either tech company. As The Hollywood Reporter notes, Bond franchise heads Barbara Broccoli and Michael Wilson have remained relatively independent in an environment where franchises have increasingly become anchors for expanded cinematic universes and they still place importance on a traditional theatrical release.
The Hollywood Reporter also suggests what Apple's larger strategy might be for the acquisition:
Sources say newly arrived executives Zack Van Amburg and Jamie Erlicht are spearheading the effort on Apple's behalf. Given their background (the pair served as co-presidents of Sony Pictures Television and shocked the industry when they announced in June that they were leaving for Apple), this would suggest that Apple is interested in cutting a larger rights deal or acquiring full ownership to exploit Bond's largely unmined TV potential. Valuation of the franchise may be anywhere between $2 billion and $5 billion, says an insider.
But whether or not the bids work out for either Apple or Amazon, the moves are representative of the escalating interest in video and original content among tech companies.
On Amazon's end, the company has a well-established track record in films and video programming: its Prime Video imprint is home to acclaimed shows like "Transparent," "One Mississippi" and "Catastrophe", it was a distributor on the Oscar-winning "Manchester By The Sea," and has partnered up with other film studios on releases before. Elsewhere, the online retailer also locked down streaming rights for 10 NFL Thursday Night Football packages this season for an estimated $50 million.
By comparison, Apple is still finding its bearings as a studio and distributor. So far, the company has launched programing like the reality challenge "Planet of the Apps", "Carpool Karaoke: The Series" and the documentary "Can't Stop, Won't Stop: A Bad Boy Story." While all have featured high-profile partners, none have made a significant critical dent for Apple. But Apple has made no secret of its interest in producing original content in a bid to keep users on Apple subscriptions and devices for longer — it reportedly wants to spend $1 billion on original content in 2018.
© Copyright IBTimes 2022. All rights reserved.
FOLLOW MORE IBT NEWS ON THE BELOW CHANNELS