Apple Begins Hiring iPhone And iPod Engineers At Mesa, Arizona, Sapphire Manufacturing Facility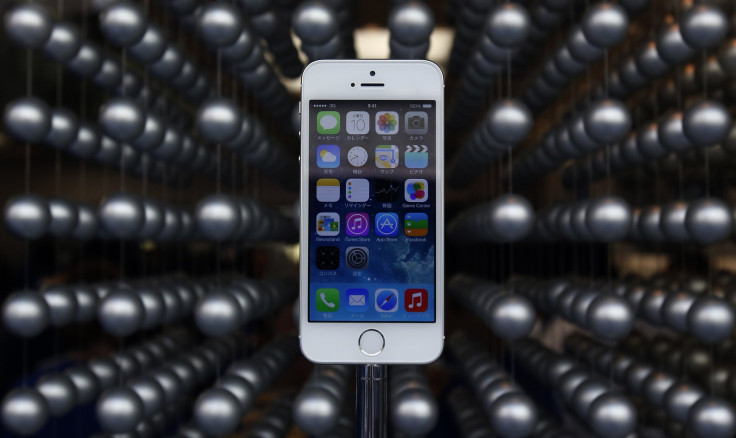 Apple has started hiring for its sapphire manufacturing plant in Mesa, Ariz., according to recent job postings on the Cupertino, Calif.-based technology company's website.
According to an official statement from the State of Arizona's Governor's office in November 2013, the new Apple (NASDAQ:AAPL) manufacturing plant is expected to create at least 700 jobs in its first year, along with 1,300 construction jobs and other related positions.
While details surrounding the intended use of the plant were unknown when the deal was first announced, according details in job listings posted on the Apple website, the Mesa, Ariz. plant may handle the manufacturing of iPod and iPhone-related sapphire components.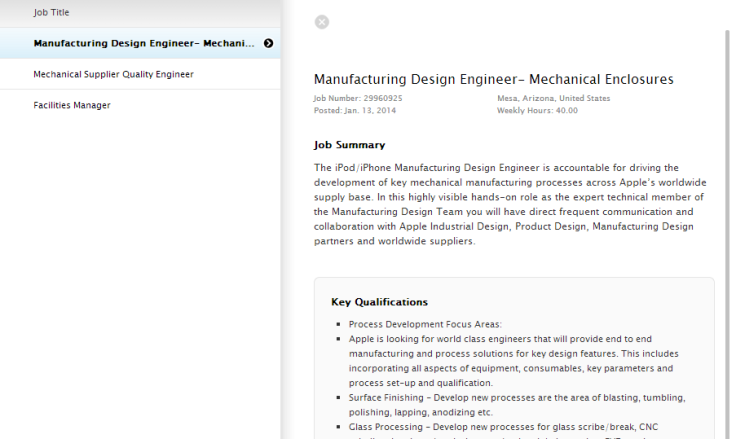 The job summary for the Manufacturing Design Engineer position reads:
"The iPod/iPhone Manufacturing Design Engineer is accountable for driving the development of key mechanical manufacturing processes across Apple's worldwide supply base. In this highly visible hands-on role as the expert technical member of the Manufacturing Design Team you will have direct frequent communication and collaboration with Apple Industrial Design, Product Design, Manufacturing Design partners and worldwide suppliers."
Currently, positions available that appear on the Apple job listings page include:
Manufacturing Design Engineer – Mechanical Enclosures
Mechanical Supplier Quality Engineer
Facilities Manager
According to a public statement in Nov. 2013 by GT Advanced Technologies (NASDAQ:GTAT), the crystal growth technology firm will be responsible for providing and operating furnaces related to sapphire production in the Apple Mesa, Ariz. plant. Apple has already provided GT with a prepayment of $578 million as part of their multi-year deal.
While GT is taking responsibility for the furnaces and the equipment, Apple will maintain control and ownership over the facility itself.
As for which Apple iPhone or iPod sapphire components could be manufactured at the facility, potential products range might include Touch ID fingerprint sensors, iPhone camera lens covers, new iPhone glass material or maybe even the screen of the rumored iWatch.
Whatever Apple is planning for the Mesa, Ariz. plant, it's clear that sapphire glass will be part of its broader manufacturing strategy in the near future. In addition to sapphire material production, Apple has also reportedly been working with Liquidmetal Technologies to develop amorphous alloy-based components.
Which Apple components do you think will be manufactured at the Apple plant in Mesa, Ariz.? Let us know your thoughts in the comments.
© Copyright IBTimes 2023. All rights reserved.