Apple CEO Tim Cook Says He's Gay, And It May Not Matter In China's Conservative Market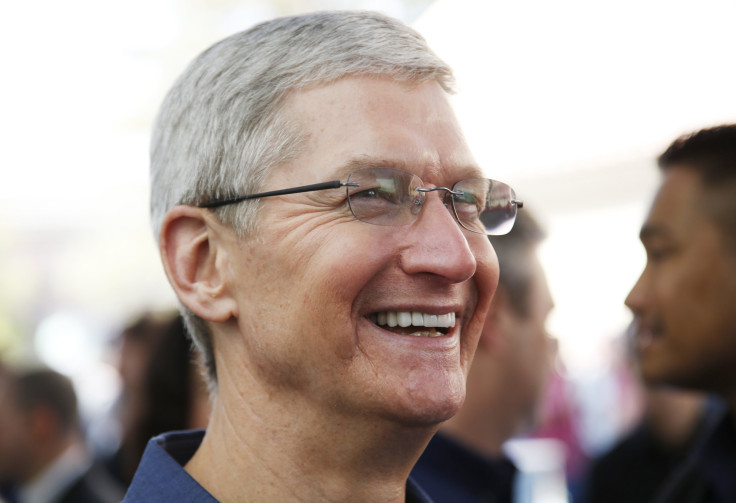 When Apple CEO Tim Cook announced on Thursday that he is proud to be gay, many in the U.S., where Cook's sexual orientation has been somewhat of an open secret, were not surprised. But in China, where homosexuality was officially a mental illness until 2001 and where Apple is making a big push for sales growth, the news came mostly as a surprise. Yet, early reaction indicates that the revelation from Cook won't be a negative for the California-based company.
The CEO just ended, in fact, a visit to China, during which he said that "China is a really key market for us," according to China Daily.
In the essay published by Bloomberg's Businessweek in which he sopke openly for the first time of his sexual orientation, Cook said that while he never has denied his sexuality, his decision to come out is based on the hope that it can change perceptions to make culture more tolerant. On Weibo, China's biggest microblogging platform, Cook's announcement quickly became the biggest trending topic. While some posts contained anti-gay vitriol, the response was overwhelmingly positive, or at the very least neutral.
"You can't help but feel great respect for him, coming out of the closet should not and does not change his stature in the world of business. Actually, maybe it will improve it," one poster wrote.
"This is great news for him. I hope it ultimately doesn't matter when it comes to growing his business," another said. This sense of cautious congratulation was a pretty common response, with many immediately curious about what it means for how the business will be received in more conservative markets, including their own.
"In China we are crazy about Apple, but is that enough to ignore our crazy homophobia?" one blogger asked.
After a stellar iPhone 6 and iPhone 6 Plus sales debut in the country, Cook said last week that he hopes that all of Apple's products can be adapted to be sold in the lucrative China market. With sales of the newest smartphone model far exceeding the expectations of the company, Cook has expressed confidence in introducing the newly launched mobile payment service, Apple Pay. "Everything we do, we are going to work it here. Apple Pay is on the top of the list."
But those on Chinese social media have shed light on a underlying concern for the company: Will Cook's open acknowledgement of his sexual orientation change the way the company operates in China?
The Chinese government's relationship with the LGBT community has been complicated. Shifts toward more tolerance and acceptance are recent. According to China Law Blog, in the 20th century, homosexuals were denied membership or effectively removed from their positions within the Communist Party. Outside of the Party, things weren't much better, with homosexuality technically being a crime until 1997.
While the concept of "gay bashing" does not really exist as a prominent issue in China, a family-oriented tradition and the concept of filial piety continues to prevent society from fully embracing the LGBT community. Society still places great importance on marrying and having offspring, not only to continue the bloodline but also to care for the elderly. And other than that, Chinese people generally don't care about sexual orientation.
Based on the reactions of China's social media community, Apple's China business undertakings are not in jeopardy because of the chief executive's homosexuality.
"We're ready for whatever is coming our way, Tim," one poster wrote. "This was a great announcement, but really we're more excited for the next Apple product announcement!"
© Copyright IBTimes 2023. All rights reserved.