Apple Implements Sweeping Labor Reforms in Foxconn After Auditor Warns of 'Serious' Violations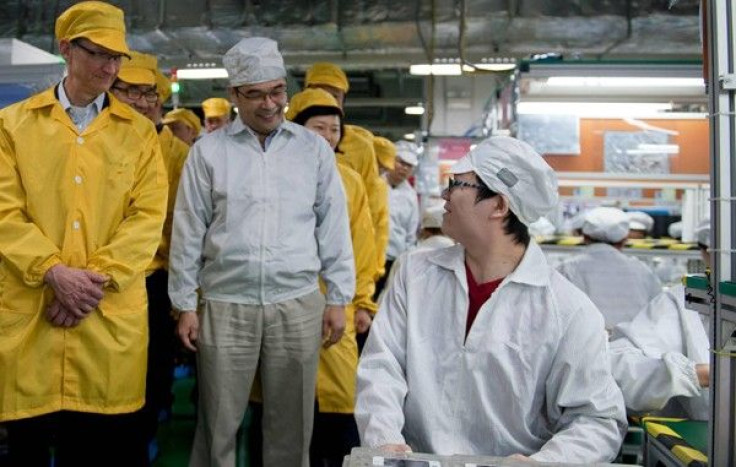 An independent investigation into Foxconn factories and working conditions finds that changes need to be made. Apple has said they will be improved.
The investigation was conducted by the Fair Labor Association (FLA), and was described as top-to-bottom investigation.
The Fair Labor Association gave Apple's largest supplier the equivalent of a full-body scan through 3,000 staff hours ... and surveying more than 35,000 workers, said Auret van Heerden, President and CEO of the FLA, in a statement.
The investigation also found that the three factories investigated had employees working more than the FLA's standard 60 hours per week, along with China's limits of 40 hours per week and 36 hours overtime per month.
There were periods in which some employees worked more than seven days in a row without the required 24 hours off, the FLA added.
Foxconn has said that improvements will be made: employees will only be allowed to work a maximum of 49 hours a week with overtime. Foxconn is also protecting its employees by ensuring earnings will not be reduced due to the lost overtime, as result of the changes. It will also hire more employees to offset the reduced overtime hours.
The FLA also found that overtime was only paid if 30 minutes were completed. That has been changed.
Foxconn committed to pay workers for all overtime as well as for work-related meetings outside of regular working hours, it said. The audit has also resulted in Apple and Foxconn paying workers who were due unpaid overtime.
Regarding the reports of suicides throughout recent years, the FLA conducted a survey among workers on safety. Over 43 percent had an accident, or had seen one. Foxconn is also required to report all accidents that result in injuries.
Foxconn said it will bring factories into compliance with FLA standard by July 2013, resulting in criticism from some circles.
I'm not saying it's flip-a-switch easy, but if it were a priority it would happen a lot faster than that said Taren Stinebrickner-Kauffman, Executive Director and Founder of SumOfUs.
Apple also supported the FLA's findings, vowing to improve conditions.
We fully support their recommendations. We think empowering workers and helping them understand their rights is essential, the company said.
Apple CEO Tim Cook visited a Foxconn factory and production line this week, at a newly-built facility in Zhengzhou Technology Park. The factory has 120,000 employees.
(reported by Jonathan Charles, edited by Surojit Chatterjee)
FOLLOW MORE IBT NEWS ON THE BELOW CHANNELS