Apple Inc. Sued In California By 20,000 Retail Workers For Alleged Labor Violations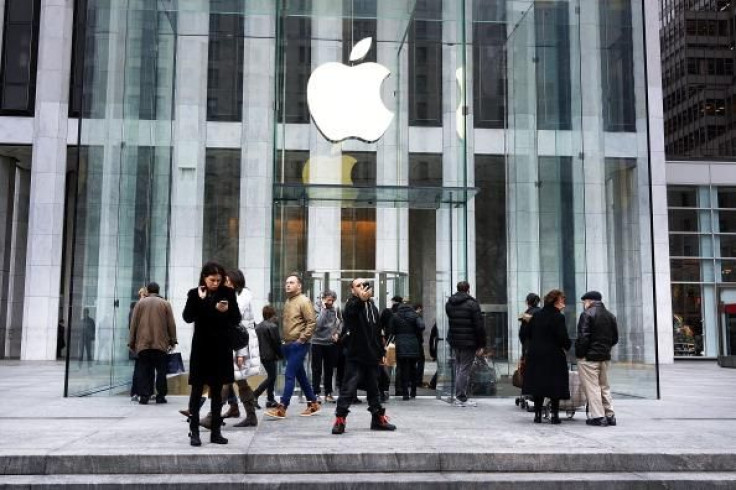 Apple Inc. (NASDAQ:AAPL) is one of the world's most beloved consumer tech brands with a devoted global following, but nearly 21,000 current and former employees aren't as enamored with the iPhone maker.
Judge Ronald S. Prager of the Superior Court of California for the County of San Diego on Monday granted class-action certification to the group of retail outlet and corporate headquarter employees. The workers allege that between December 2007 and August 2012 the Cupertino, California, company ignored state labor laws pertaining to meal and rest breaks.
Class-action certification means thousands of plaintiffs will be represented in one case rather than handling thousands of individual complaints that would be too costly for individual workers to file.
California law requires a 30-minute lunch break within the first five hours of a shift and a 10-minute break every four hours. Workers are entitled to an additional 10-minute break if a shift lasts more than six hours.
"The common thread here is Apple's formal policy did not provide for meal periods and rest periods on a timely basis," Tyler J. Belong, a lawyer for the plaintiffs, told the New York Times.
The judge said Apple adopted a new policy in August 2012 that sought to comply with the law, nine months after the lawsuit was filed. Apple argued that it has always provided workers with timely meal and rest breaks.
Apple reported its third-quarter earnings on Tuesday, beating profit estimates on the strength of its iPhone growth even as iPad sales declined. The company's stock was trading slightly up in premarket trading in New York to $94.72.
© Copyright IBTimes 2023. All rights reserved.