Apple Inc. Will Overhaul Store Genius Bar By Dumping Appointments: Report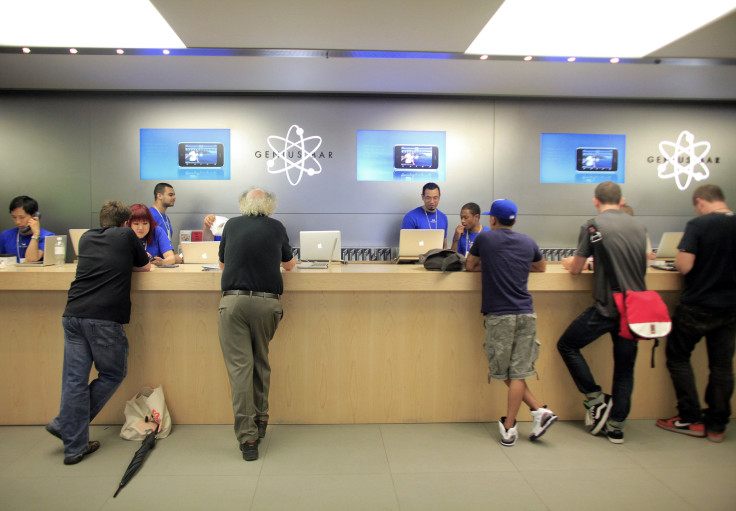 Apple Inc. is planning on making changes to its retail stores, with a focus on overhauling the Genius Bar. The iPhone- and Mac-maker wants to streamline its in-store support service, according to Apple employees with knowledge of the matter.
Apple will first make the change in its U.S. stores in March, during the launch of what it calls the "new Concierge." The service will replace walk-in Genius Bar appointments, where customers explain their issues, are checked-in and asked to return at a specific time for an appointment, with a new text-message-based service.
Apple's new Genius Bar will accept walk-in customers, who can describe their problem to an employee. Apple will then text updates to the customer in the new Concierge service, with the first text providing the wait time, the second one serving as a reminder and a third text confirming that a Genius is available.
Apple retail head Angela Ahrendts is spearheading the new Genius Bar, following her institution of a new dress code and plans (alongside Apple chief of design Jony Ive) to change stores to accommodate the Apple Watch. Ahrendts is also reportedly considering dedicated retail spaces for the Watch.
The change is due to a number of complaints over wait times for customers even at the appointed time, the employees said. The change, which 9to5Mac claims is one of the most significant in Apple retail operations in several years, is also aimed at tackling overcrowding inside stores.
Apple's Concierge service will allow customers to then leave and return when employees are ready for them. Genius Bar appointments made in advance will not change for the time being.
© Copyright IBTimes 2023. All rights reserved.