Apple iOS 14 Beta 7: What's New?
KEY POINTS
Apple has just released iOS 14 beta 7
The new beta version introduces some welcome changes to the operating system
Registered developers can now download and install it on their devices
Apple has just released the seventh iOS 14 beta to developers, allowing them to see the new features and refinements introduced in the new iPhone operating system.
What does the new beta version of iOS 14 bring to the iPhone user experience? Here's a quick rundown.
App Library Categories
Apple changed the categories in the Apple Library, allowing users to find apps of the same kind easier.
The new category options include Arcade, Creativity, Education, Entertainment, Games, Health & Fitness, Information & Reading, Productivity & Finance, Shopping & Food, Social, Travel, Utilities and Other.
Dark Mode Rainbow Wallpapers
Apple has added dark mode settings to the existing rainbow stripe wallpaper options in addition to the standard light mode settings. These dark mode settings, however, will only become accessible when the user turns dark mode on.
AirPods Banner
Apple also added a fix to an issue related to the AirPods banner in iOS 14 beta 6. The issue resulted in incorrect text being displayed on the screen whenever AirPods or AirPods Pro are connected to an iPhone. The issue seems to be fixed now.
Those who want to know more about the seventh iOS 14 beta should head to Apple and see the release notes.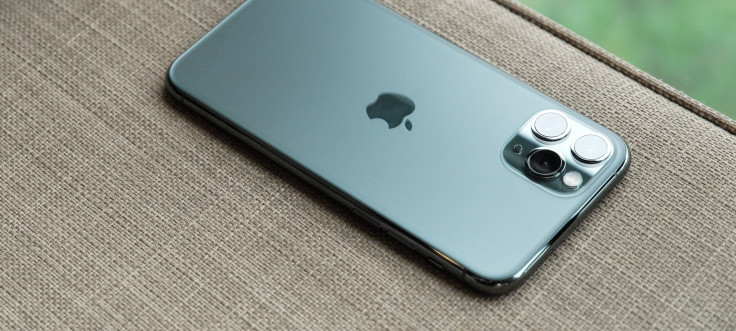 The new iOS 14 beta 7 comes less than two weeks after the release of iOS 14 beta 6. The previous beta version introduced the following features and changes:
Maps Splash Screen
The Maps app has a new splash screen that tells users about the app's new features, such as Cycling Navigation, Curated Guides and Speed Cameras.
Spatial Audio
The new iPhone operating system version will feature Spatial Audio – the same feature that allows the AirPods Pro to offer surround sound. The feature can be seen via a toggle in the Accessibility section of Settings. It's not enabled yet, but users will be able to turn it on once the final iOS 14 version arrives.
Enabling the feature allows users to hear sounds as if they are coming from the direction of the iPhone. This will result in improved audio-video experiences such as when watching videos or joining FaceTime calls.
Time Picker Design Change
Users will now see an orange box around the time picker in various apps such as the clock app. This will help users know if they can interact with the time in any supported app.
© Copyright IBTimes 2023. All rights reserved.