Apple iOS 14: Multiple Accounts, Augmented Reality, 5G Technology Support, Other Features Expected
While many Apple fans are still waiting for some fresh news about the upcoming iPhone 12, an iOS 14 concept has just surfaced on YouTube and it showed almost everything the Apple user's need. The latest concept was created by a tech guy who goes by name Hacker 34.
According to Cult of Mac, the newly-released Apple-focused promo video features several new, exciting features, which include a redesigned call screen, Split View, keyboard GIFs, new icons, and the new drag and drop functionality.
Another exciting feature in the iOS 14 concept video includes switching between multiple Apple ID accounts, new Lock screen inspired by Apple Watch, and new settings to change default apps for messaging, browsing, music and more. The new concept video also shows a new ability that will allow Apple users to place apps anywhere on the Home screen.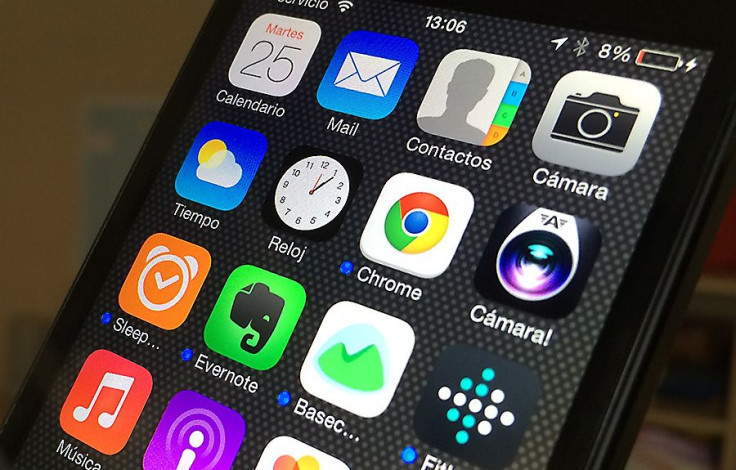 Possible features in the upcoming iOS 14
Apple has done a great job of releasing regular updates for its mobile platform. Apple officially introduced its latest iOS 13 at the recent Worldwide Developers Conference. The iOS 13 was released to the public on Sept. 19, 2019. However, the release hits many technical issues some relating to call dropping, battery drain and ringtone snot functioning properly and more. Apple responded with a number of bug fixes releases. Unfortunately, the updates have not just fixed issues; it also introduced another new issue.
Apple users hope that the upcoming iOS 14 would be a bug-free upgrade that will bring new, exciting features. Here's a list of the possible iOS 14 features.
Support for multiple accounts
As mentioned earlier by the Value Walk, support for multiple account usage could be one of the most creative and exciting iOS 14 features. That is because only one user is allowed to have an account on every iPhone and iPad, and these devices are also being shared with families and even friends.
Support for 5G technology
This is probably one of the most expected iOS 14 features. Almost all of the modern smartphones on the planet support 5G technology. For Apple to better compete in the mobile world, it needs to innovate and keep up with the latest technology. However, this new feature can only be added to the newer and latest models of the iPhone. The 5G technology won't be able to work on older models due to some technical issues, like missing hardware, such as modem or chipsets, that will be used to support the superfast 5G technology.
Support for Augmented Reality
The support for Apple AR glasses was first mentioned by Bloomberg. The website reported that the feature could arrive sometime in 2020. The Cupertino-based company could be able to earn a decent amount of money on AR gear while sporting them as a primary iPhone accessory. If integrated with the iOS 14 platform, the new feature will allow Apple users to read text messages hands-free via the AR glasses. They can also get directions about popular restaurants and more.
Other important features
The new icons, new iPhone pop-up notification, and new search bar for GIF images on the keyboard seem like small things for an Apple user, but those things can help users get more organized in their daily digital habits. Like for example, the new iPhone pop-up notification will allow users to enjoy gaming and other mobile apps without being interrupted by the bigger buttons.
The tech world could get more about new iOS 14 features in the next year's WWDC event, where Apple is set to launch new products and services. Check out the concept video below.
© Copyright IBTimes 2023. All rights reserved.
FOLLOW MORE IBT NEWS ON THE BELOW CHANNELS