Apple iOS 7.1 Release Date Nears: How To Download And Install iOS 7.1 Beta 3 On iPhone, iPad Or iPod Touch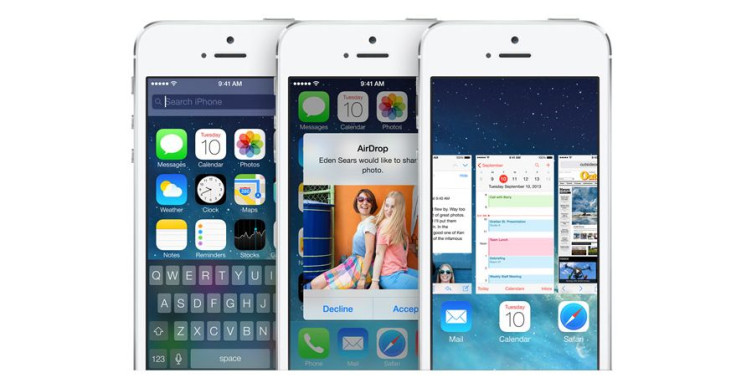 More than three weeks after releasing the second iOS 7.1 beta in December, Apple (NASDAQ:AAPL) on Tuesday seeded the third beta of iOS 7.1 to its registered developers. The new beta is identified as "Build 11D5127c," and is now available to download from Apple's developer website or as an over-the-air update.
According to Apple, the iOS 7.1 beta 3 includes both bug fixes and other significant changes to the iOS 7 platform. The update fixes an issue in iOS 7.1 that had caused problems when listening to audiobooks on an iPhone, iPad or iPod touch. The latest beta also includes fixes for iCloud account setup with iCloud Keychain.
Apple has also informed developers that some of the known issues still remain with the iOS beta 3. For example, 32-bit Bluetooth applications on 64-bit devices, such as the iPhone 5s or latest iPads, do not work properly. In addition, an error is also said to remain with the Messages app, causing an iMessage send failure immediately after sending, Apple Insider reported.
Check out more of the key changes introduced with the iOS 7.1 beta 3 here:
- Apple has tweaked the standard keyboard slightly by adding boldness to the font and with a new design to the shift and delete keys.
- The green-colored apps for Phone, Messages and FaceTime are now less vibrant.
- In the Phone app, the standard incoming call screen with rectangular buttons has been changed to a black background with circular "Accept" and "Decline" buttons.
- In dialer, the "Call" and "End" buttons have been replaced with circular icons.
- Users are now allowed to choose to turn the parallax effect on or off while selecting new wallpaper.
- The power off screen has a new UI with a red power button icon at the top and a cancel icon at the bottom of the screen.
- A new "Reduce While Point" option has been added to the Accessibility setting, which makes the screen less bright.
- The Music app now has new Repeat and Shuffle buttons.
- In the Camera app, there are new layouts for filters.
Check out the video here:
If you have noticed more UI changes in the iOS 7.1 beta 3, you can share them in the comments section.
How To Get iOS 7.1 Beta 3
The iOS 7.1 beta 3 is available for the iPhone, iPad, iPad mini and the iPod touch. If you are a registered Apple developer, you can download the latest beta from the iOS Dev Center. Direct download links are given below:
iPad
iPad (4th generation Model A1458)
iPad (4th generation Model A1459)
iPad (4th generation Model A1460)
iPad Wi-Fi + Cellular (model for ATT)
iPad Wi-Fi + Cellular (model for Verizon)
iPhone
iPhone 5s (Model A1453, A1533)
iPhone 5s (Model A1457, A1518, A1528, A1530)
iPhone 5c (Model A1456, A1532)
iPhone 5c (Model A1507, A1516, A1526, A1529)
iPod touch
Before installing the iOS beta 3, it is important to back up your devices. In addition, if you are not an authorized Apple developer, it is recommended not to try this beta version on your device.
Here are the steps for registered developers to install the iOS 7.1 beta 3 on their devices:
Step 1: Make sure you are on the latest version of iTunes.
Step 2: Download the iOS 7.1 beta 3 file.
Step 3: Connect the device to your computer, open iTunes and choose "Restore Your iPhone/iPad" with the iOS 7.1 beta 3 file that ends with ".ipsw".
- Make sure to hold alt/option on Mac when you click "Restore".
- On Windows, hold Shift when you click "Restore".
Users should note that the device should be connected to power during the installation. Once the entire process is complete, the device may reboot once or twice.
© Copyright IBTimes 2023. All rights reserved.