Apple iPad 3 in February 2012: Grab a $99 TouchPad While You Wait
Buy a TouchPad or Just Wait for iPad 3?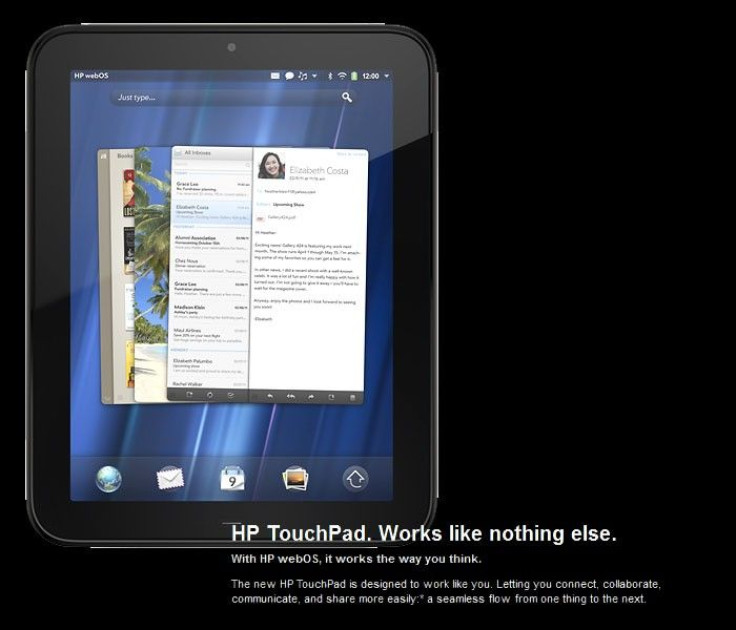 If you're not impressed with the slew of Android tablets available now, and you don't want to wait until February to get your new iPad 3, then get in line for the Sunday, Dec. 11 eBay sale of $99 Hewlett-Packard TouchPads. It might be a quick sale because $99 seems to be the super-sweet spot for tablets. Additionally, HP made headlines Dec. 9 by announcing the previously floundering-in-limbo webOS operating system would be made open source. All around the technology world, people had been wondering what would become of the system, and HP has now made a decision. So, if you do manage to grab a TouchPad or two Dec. 11, you can rest assured there will be people working on it's software for a long time to come.
iPad 3 on the other hand is still just a rumor, but tech industry analysts have been saying it would come out in March or February 2012 with various rumors as to its features. One of those rumors is about the price, and that is a valid question because even though iPads sell well at $500, tablet prices are now seeing wide adoption at the $200 level as well. That is mostly due to the launch of the Amazon Kindle Fire and Barnes & Noble Nook Tablet. But, the HP fire sale of $99 TouchPads has also had an effect., to be sure.
While you wait for the iPad 3 to get here in February, grab a TouchPad enjoy its widely praised webOS system, Beats Audio integration and 10-inch display. The TouchPad has good resolution as well, in fact matching the iPad 2 at 1026x768p. It does not have a rear-facing camera though. While that may not be a deal breaker, they do seem to be standard on tablets so the fact that TouchPad doesn't have one is kind of strange. Lastly, the TouchPad's going on sale are not new, they're refurbished. Tell us in the comments if you're waiting on iPad 3 or whether you are getting a TouchPad in the meantime.
© Copyright IBTimes 2023. All rights reserved.