Apple iPad 5 Release Date Next Week? Cases Maker Extremely Confident In WWDC 2013 Launch
Will Apple release the fifth-generation iPad -- aka "iPad 5" -- next week at WWDC 2013? One iPad case maker is betting on it by launching new cases for the iPad 5 long before the tablet is even announced, based on rumored specs.
"Just like most customers, we can't wait for the next iPad!" Oakland, Calif.-based Gumdrop Cases says on its landing page. "The iPad is fun and it's fun to design and produce these cases faster than anyone. So, here you go! We're pretty confident these cases will fit. If for some reason they don't, we'll replace the case at no charge."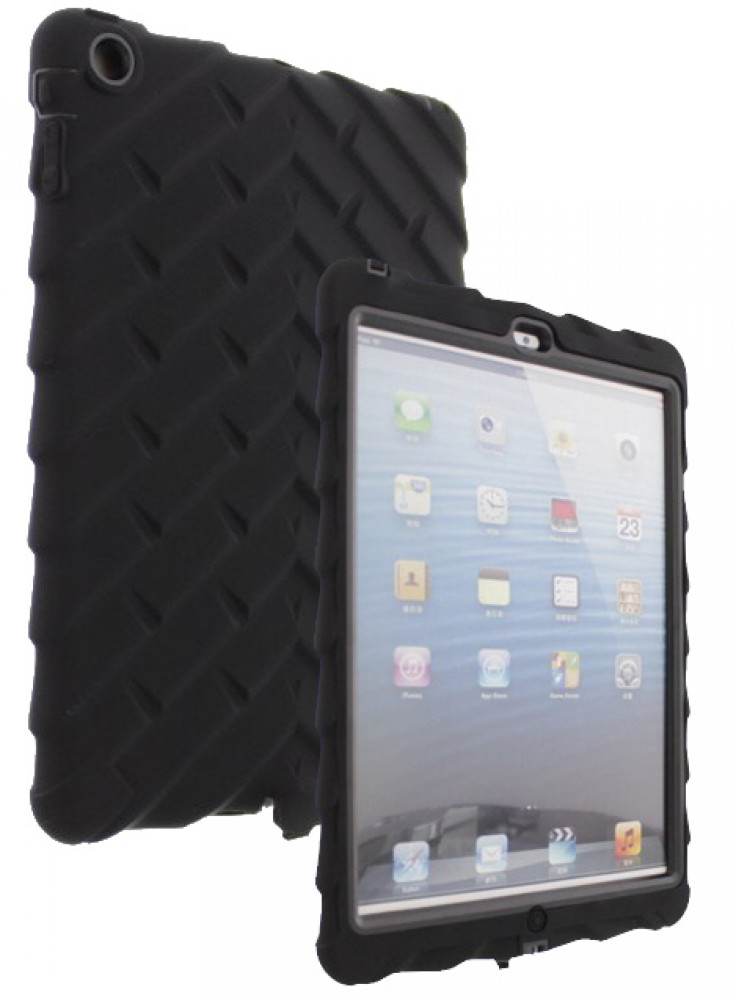 Gumdrop Cases, which has launched cases for five iDevices ahead of their launches -- getting four out of five guesses right; the company missed badly in 2011 when it built a tall iPhone 5 case when Apple only chose to release its iPhone 4S -- has released an iPad 5 case that looks thinner and smaller than the fourth-generation iPad, thanks to its rumored thinner side bezels and reduced form factor.
Gumdrop's CEO said he already has a press sample of the new iPad 5 case ready to go, and the iPad 5 cases are also up for pre-order. Gumdrop is also building two more iPad 5 cases -- a Gumdrop Bounce for $34.95 and a Gumdrop Drop Tech Designer Series for $59.99 -- which are both scheduled to release on June 10, the same day as the Apple keynote at WWDC 2013.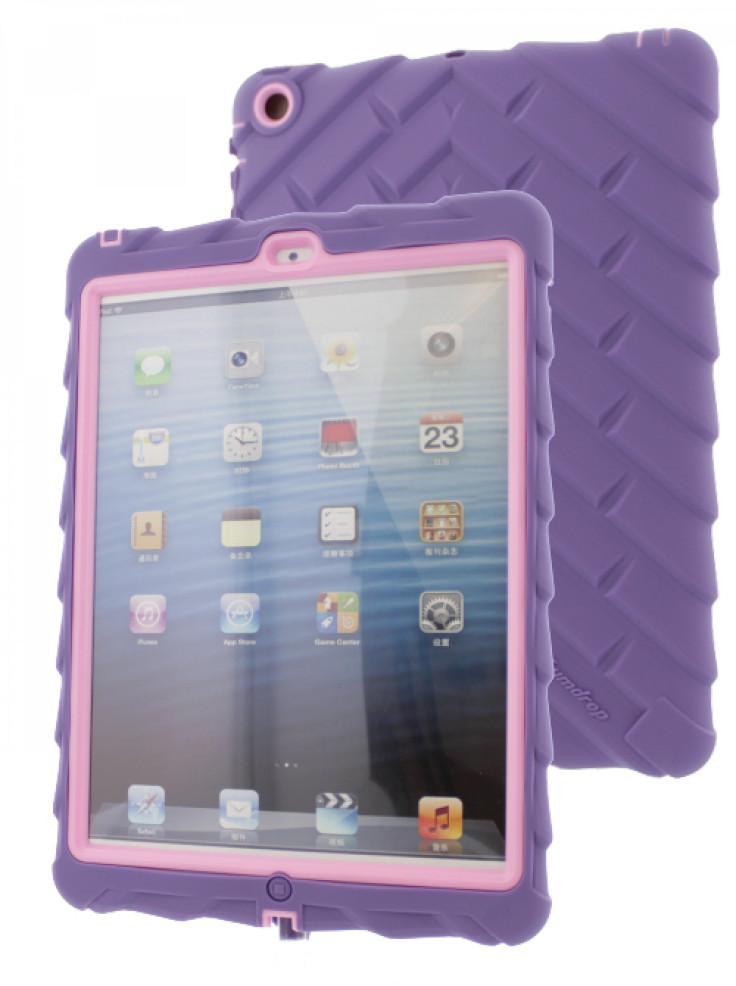 Cases and shells for the new iPad 5 were leaked back in April by a British blogger named Tactus; the iPad shells revealed a new dark aluminum form factor, similar to that of the iPad mini, and the specs look very consistent with previous reports of the iPad 5, saying the fifth-generation Apple tablet would feature a tapered backplate with thinner side bezels that shrink the overall size without needing to adjust the 9.7-inch Retina display.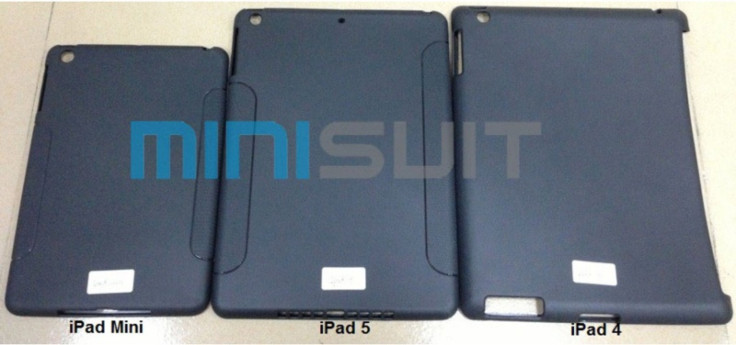 In December, Apple blog Macotakara pegged the iPad 5 to be 4mm shorter and 17mm narrower than the iPad 4, which would be about as thin as the first-generation iPad Mini. These dimensions have aligned well across all our previous iPad 5 leaks, which range from external shells to third-party cases and accessories.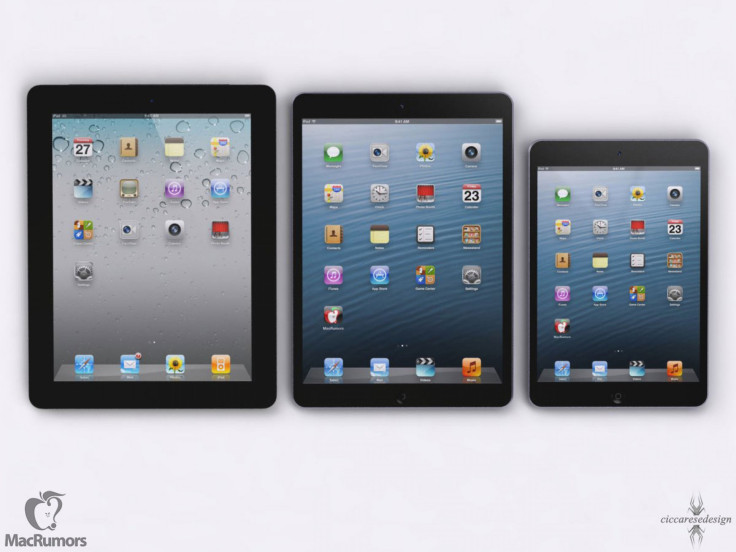 While the only major differences between the iPad 4 and the iPad 5 are supposedly cosmetic, Tactus (and many others) believe the iPad 5 will introduce Sharp's proprietary IGZO technology to house an even denser Retina display.
"IGZO displays use up to 90 percent less power than previous generation iPad displays, which means a smaller battery that reduces the overall weight and thickness," Tactus said in a blog post. "Everything's slimming even more with every leak and rumour, I even think with the use of the IGZO display, Apple will be able to use a much slimmer LED backlight. I'm inclined to think the iPad 5 will shape up to be just 7.2mm thick because of the above points!"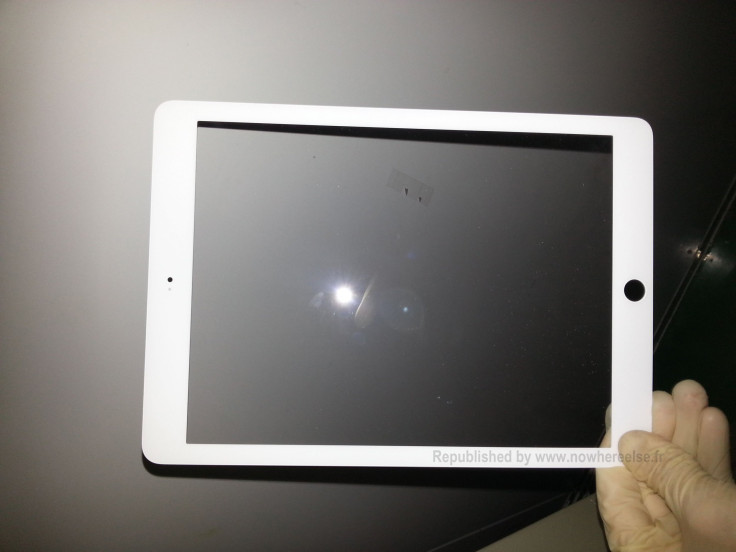 Taiwan-based Innolux Corp. (TPE:3481), which is one of Apple's key component suppliers, has reportedly licensed Sharp's proprietary IGZO display technology, so it's possible Apple may implement IGZO technology into the iPad 5. A December note from Asymco analyst Horace Dediu also points to the likelihood Apple will implement Sharp's ultrathin display technology in its next round of iPhones and iPads, given Apple's $2.3 billion investment in the Japanese display maker.
Besides the external features, however, we don't know much about the specs and software features in the iPad 5, but we have seen a few interesting iPad patents, including a built-in stand and backside controls for gaming.
Some originally believed the iPad 5 would see its release date in April, while others foresaw a release date between July and August. If Apple unveils the iPad 5 at next week's WWDC 2013, the company could choose to release the tablet within the next couple of weeks as it has done with previous iPad launches, or it could wait until later in the summer so the company has time to release other products expected to be unveiled at WWDC 2013, including new MacBooks, new Macs and new iOS and OS X software. Either way, expect the iPad 5 to release within the next few months, even if it isn't unveiled during the WWDC 2013 festivities.
© Copyright IBTimes 2023. All rights reserved.