Apple iPhone 5 Release Date 2012: Foxconn Recruiter Says June Launch [RUMORS]
A recruiter for Foxconn, the largest manufacturing partner of Apple products, told reporters from TV Tokyo's World Business Satellite that Apple's sixth-generation iPhone, presumably called the iPhone 5, will be released in June. He added that Foxconn is hiring about 18,000 workers to kick production of the new smartphone into high gear before summer.
The reporters from TV Tokyo met with the Foxconn recruiter at Foxconn's plant in Taiyuan, China, which currently employs about 80,000 workers. A video conversation between the recruiter and reporters can be viewed here (watch at 7:10).
Foxconn is known in the assembly of Apple products, has been the recruitment of 18,000 more personnel, said the reporter from World Business Satellite. Personnel recruitment office says it's recruiting for the production of iPhone 5.
But to what degree can this report be trusted? It's unlikely that Foxconn told its recruiters such privileged information, but it's entirely possible that the recruiter let it slip to catalyze a massive hiring spree. It's also possible that Apple told Foxconn the wrong information on purpose (highly likely), but whether or not the information turns out to be true, reports from Foxconn's employees should be acknowledged nonetheless.
While it's unclear if this latest rumor can be trusted, previous reports also said Apple would release the iPhone 5 in June. In March, Reuters reported that Apple plans to unveil the next iPhone around the second quarter of 2012. While this report would mean a release in June or July, it did contradict an earlier report from Japanese blog Macotakara, which believed, citing inside sources from the supply chain, Apple would release the iPhone 5 in September or October, effectively abandoning mid-year iPhone launches for a 11-month upgrade cycle starting in the fall.
Macotakara's report of a fall release date is bolstered by iMore's editor-in-chief Rene Ritchie, who said on March 23 that the iPhone 5 will be released in October 2012. Ritchie has a solid track record with Apple news. Last August, Ritchie correctly reported Apple's next iPhone would be unveiled in the first week of October and would be called iPhone 4S, while all other reporters at the time called the speculative device the iPhone 5. Ritchie also correctly pegged the new iPad's unveiling on March 7.
Apple's last iPhone, the iPhone 4S, was the first Apple smartphone released outside the summer months; the original iPhone, as well as the iPhone 3G, 3GS and 4, were all released in either June or July. While there is no clear reason why the 4S was the only iPhone released in the fall, analysts believe the Cupertino, Calif.-based company attempted to implement LTE into the phone, and failed. Now, it would seem the company wants to wait a full year until releasing its next iPhone.
Moving the iPhone's annual release date to October makes sense, given the wild success of the iPhone 4S. Although the phone was largely unchanged from the iPhone 4, Apple added a couple of features like Siri and an 8-megapixel camera, and it became the most-popular and fastest-selling iPhone of all time. No one should be surprised, then, if Apple wants to repeat that formula, releasing its best smartphone yet around the holiday season.
While the report from Foxconn should be recognized, if any report about release dates is to be believed, it should be Ritchie's. Ritchie has valuable sources from within Apple, and his reports have always been highly reliable and accurate. Given that Apple just released its new iPad in March and it will reportedly release a new line of MacBooks in April or May, it would make for Apple to hold onto the new iPhone, let it continue to build hype for several months, and then release it in October, making it a great Christmas gift.
What Will The iPhone 5 Look Like?
Apple fans are already clamoring for the iPhone 5, even though nobody outside of Cupertino knows what it looks like, what it can do, or when it's coming out. But since Apple keeps its lips sealed until the official unveiling, the best we can do is use the latest reports and rumors to imagine what the finished iPhone 5 could look like.
On March 21, Apple had reportedly ordered 4.6-inch screens, to be featured in the company's next iPhone. The report came from a South Korean publication, the Maeli Business Newspaper, which quoted an unnamed industry source, according to Reuters.
Two days later, a new report from Ritchie stated the iPhone 5 retains the current 3.5-inch screen -- the same size as all previous generation iPhones -- but Apple added a few new features.
While Ritchie believes the iPhone 5 could get a little bigger than its predecessors, he said that it would not be nearly as big as those 4.5-inch-plus Android smartphones.
The truth seems to be somewhere in between Ritchie's report and the Korean source. In early January, as Apple was reportedly gearing up to begin production on the iPhone 5. A source from within China's Foxconn manufacturing plant told 9 to 5 Mac that various sample iPhone 5 prototypes were floating around the factory floor, but there were a number of common features among the phones, including a display that measured at least 4 inches, and a longer and wider form factor that did not match that of the iPhone 4 or 4S. The Foxconn sources believed the iPhone 5 would retain the rectangular shape of its predecessors, which, if true, would put to bed any rumors of a slimmer teardrop design.
Other Features, Specs To Look For In The iPhone 5
It's already a foregone conclusion that Apple will implement radio bands for 4G LTE in the iPhone 5, given that Apple introduced the high-speed network on its new iPad, released on March 16, which was likely done as a practice run.
LTE features significantly higher download and upload speeds compared to 3G technologies, but previous implementations of LTE in smartphones tended to ravage battery life, which was a major complaint from users. If Apple wanted LTE in the iPhone 4S at the time, it would have been forced to increase the phone's thickness to accommodate a larger circuit board and a bigger battery. Apple CEO Tim Cook, in a company earnings conference call in April 2011, said first-generation LTE chipsets force a lot of design compromises.
The iPhone 4 PCB [printed circuit board] is already incredibly small, not leaving any room for an extra chip to enable LTE without shrinking the size of the battery, said Anand Shimpi, a chip expert and CEO of Anandtech.
Fortunately, Qualcomm recently unveiled the fifth iteration of its new chip, which supports TD-SCDMA, TD-LTE, HSPA+, EV-DO, embedded GPS, and LTE on TDD and FDD networks worldwide. The chip works with Android and Windows 8 devices, but there's a great chance this will be the chip inside the iPhone 5.
Apple's next iPhone may also include a number of the company's recently granted patents. Apple won a major patent on March 6 for a piece of technology called the iWallet, which is a digital system that gives users complete control over their subsidiary financial accounts on their iPhones, and also leverages Near-Field Communication (NFC) technology to complete credit card transactions directly on the phone as well. The iWallet has many different features, including giving users the ability to see their entire credit card profiles, view statements and messages from their banks, and even set parental controls for their children, should they also want to use their iPhones as digital wallets. Outside of the iPhone, users can keep track of their payments and statements within the iTunes billing system, which keeps credit card information and records safe and secure. There's a possibility that iWallet could also work with other Apple utilities, which could allow users to buy things like movie tickets directly within the apps, but only time will tell with that one.
The iPhone 5 might also be the first phone to feature a new piece of software for multi-player gaming. On March 15, the U.S. Patent and Trademark Office published a patent application from Apple that describes a system for multi-player gaming, which allows groups of people to play the same game together and even see it from different perspectives according to the devices' physical relation to one another. The system actually mimics that of the Find My Friends app, in which a user's device detects other nearby devices that it recognizes as friends, and invites them to all join a common application. The technology also determines the relative position of those devices, so some games -- like turn-based role-playing games or card games -- can be played in a specific order.
The best patent of them all, however, may be Apple's patent for crack-resistant glass, granted on Nov. 15. Basically, the crack-resistant glass solution utilizes the same alumino silicate glass used in the iPhone 4 and 4S, but by chemically treating it with potassium and sodium ions, the glass can then achieve greater compression thresholds on the surface and edges of the glass, making it less susceptible to cracks. The patent also involves a shock mount between the glass and the body of the device that will instantly inflate if the device senses it's falling, which is determined by the device's internal accelerometer. An actuator within the device sucks in the cover glass as it accelerates to the ground, protecting it from damage.
Would you rather see the iPhone 5 released earlier, or later for the holidays? Let us know in the comments section below.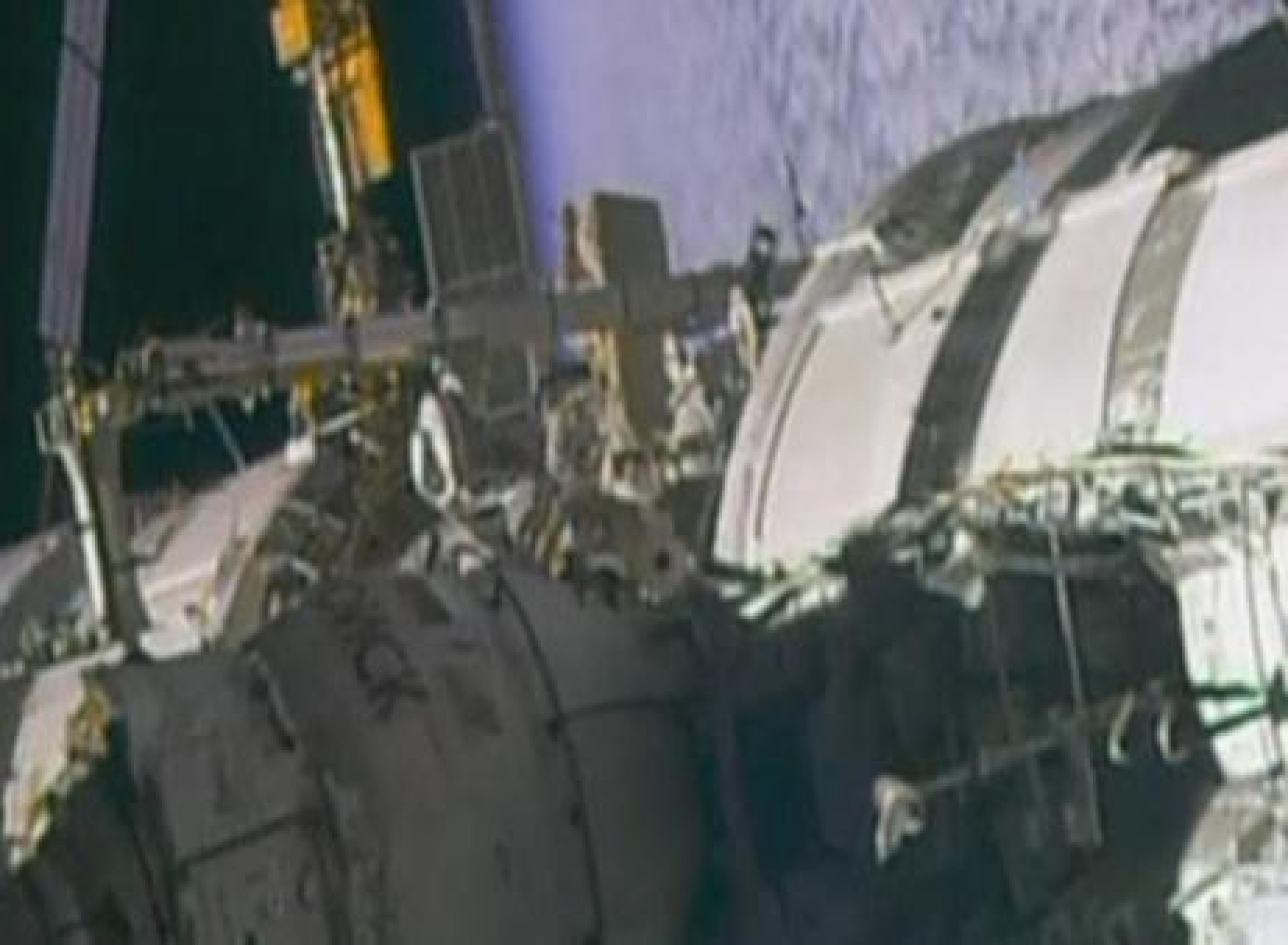 © Copyright IBTimes 2023. All rights reserved.
FOLLOW MORE IBT NEWS ON THE BELOW CHANNELS