Apple iPhone 5 vs HTC One X And Samsung Galaxy S3: Get Ready For Fierce Smartphone Encounter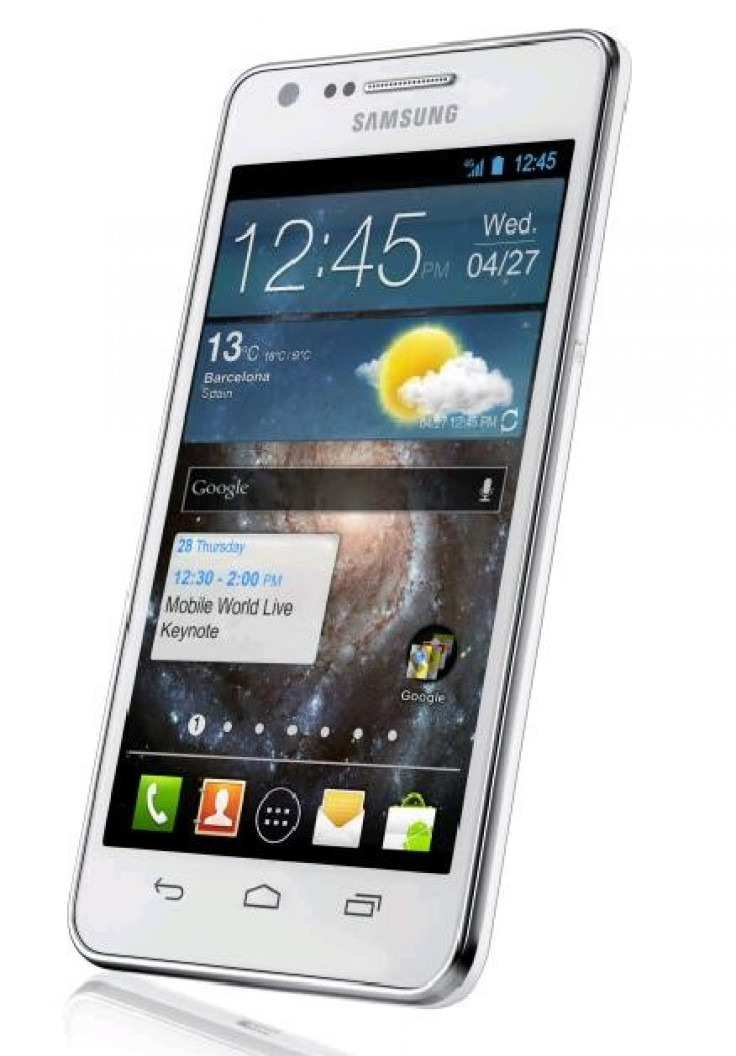 The tech world is currently busy speculating about two upcoming smartphones - Apple's next generation iPhone, presumably called the iPhone 5, and the Samsung Galaxy S3. Given that both devices are expected to be highly feature-rich, they are rightly considered as the manufacturers' best weapons in the so-called smartphone battlefield.
However, ever since HTC came out big in February with the release of its three major Android phones for 2012 - HTC One X, HTC One S and HTC One V - it looked like iPhone 5 and Galaxy S3 had got one more powerful rival to face in the ring. In the HTC One series, HTC One X, coming to AT&T, is the big one and is considered in a head-to-head competition with the two forthcoming super phones from Apple and Samsung.
Fans of both iPhone 4S and Galaxy S2 are definitely keeping a close watch on the improvements in both the phones, while manufacturers too are striving to bring phenomenal new features in their upcoming handsets to keep the interest of consumers high. But HTC One X, the first quad-core phone with Nvidia's Tegra 3 processor running at 1.5GHz, just can't be ignored at the same time.
Let's check out the specifications of the Ice Cream Sandwich (Android 4.0) running HTC One X in comparison with the rumored yet most likely features of iPhone 5 and Galaxy S3:
Design and Display: Apple iPhone 5 is expected to be symmetrical in shape, with an aluminum rear panel reinforced by glossy plastic or rubberized bezel while Samsung Galaxy S3 has been speculated to be thinner than Galaxy S2. Given that Galaxy S2 is just 8.5 mm thick, Galaxy S3 will definitely have the wow factor if it does turn out to be thinner than its predecessor.
When it comes to HTX One X, it has a dimension of 134.36 x 69.9 x 9.29 mm and weighs only 130 grams.
A few earlier reports suggested that the next iPhone would sport a gigantic 4.6-inch screen, but recent reports say Apple is planning to stick to the current 3.5-inch screen size. The device is expected to sport Quantum Dot LED curved glass edge-to-edge display with 1280 x 720 resolutions (367ppi).
In case of the Galaxy S3, the smartphone is expected to feature a 4.8 inch, full HD 1080P resolution display with 16:9 aspect ratio. Many reports even said that Samsung might launch the device as its first phone with a 3D screen.
HTC One X sports a much bigger 4.7-inch super LCD 2 multi-touch screen with a resolution of 720 x 1280 pixels and 312 ppi pixel density. It also has Gorilla Glass protection for its display.
Processor: Apple iPhone 5 is predicted to slot in a faster 1.2-to-1.5 GHz quad-core A6 chip with probably 1GB or more of RAM. On the other hand, Galaxy S3 is expected to be powered by a quad-core, Exynos 4212/ Exyos 5250, 2 GHz/ 1.8 GHz processor with 2GB RAM.
In case of the HTC One X, the global version of the handset will be a quad-core phone with Nvidia's Tegra 3 processor running at 1.5GHz, while AT&T's LTE version uses a Qualcomm S4 instead. The handset comes with 1GB RAM.
Operating System: Since every new Apple device comes with an upgraded version of the company's mobile operating system, speculations are rife that an update to iOS 6.0 is possible by the time of the iPhone 5 release later this year. Galaxy S3, on the other hand, is likely to be available in the market with Android 4.0 Ice Cream Sandwich, Google's latest mobile operating system. Rumors also said that Galaxy S3's TouchWiz would be an upgraded one and would include Samsung hubs for music, reading, games and apps.
HTC One X also runs on Android 4.0 (Ice Cream Sandwich), the most up-to-date (and in demand) version of Android.
Camera: iPhone 5 is highly rumored to feature an 8 megapixel or even 10 megapixel camera and the possibility of taking pictures in the panorama mode. Rumors also suggest that the iPhone 5 will have a 2 megapixel front-facing camera for video chatting.
Samsung Galaxy S3 is expected to sport a 12 megapixel 4000x3000 pixels camera along with features like autofocus, LED flash, geo-tagging, touch focus, face and smile detection and image stabilization features. A 2 megapixel secondary camera is also likely on cards.
When it comes to HTC One X, the phone sports an 8 megapixel camera with five levels of LED flash, automatic focus and recording and playback support for 1080p HD video. It has a 1.3 megapixel camera in the front, capable of shooting 720p HD video.
HTC has claimed that the phone is the most advanced yet as it has a new lens (f/2.0), better image sensor and an image-processing chip dedicated to processing photos and videos. The image-processing chip allows the camera to autofocus in 0.2 seconds and goes shot-to-shot in 0.7.
Storage Capacity: The next generation iPhone is rumored to have 16/32/64 GB with external microSD card support. On the other hand, Galaxy S3 is likely to have internal storage options of 16/32GB with microSD card support up to 64GB.
HTC One X comes with 32GB of internal storage. It lacks expandable memory slot, but HTC and Dropbox offer 25GB of online storage.
Network and Connectivity: Apple's next iPhone is highly expected to feature 4G LTE, and the same is the case with Samsung Galaxy S3. Both the phones are also likely to come with the Near Field Communication (NFC). Some reports tend to be more specific by saying that Galaxy S3 will feature Bluetooth version 4.0, assisted GPS with GLONASS, Wi-Fi with DLNA and hotspot functionality are also on the cards.
On the other hand, HTC One X comes with HSDPA 21 Mbps, HSUPA 5.76 Mbps and supports 4G LTE. It also features Wi-Fi 802.11 /b/g/n/a, NFC, DLNA, MHL, Computer sync, OTA sync, Bluetooth 3.0 version with FTP/OPP, A2DP and microUSB 2.0 version.
Battery Life: It's expected that the iPhone 5 will have a better battery life than the Li-Po 1420 mAh battery in iPhone 4S that gives up to 8 hours of talk time on 3G and up to 14 hours on 2G (GSM), while Samsung Galaxy S3 is expected to feature a 2250mAh battery.
In case of HTC One X, the phone sports an 1800mAh standard Li-Po battery. However, information on stand-by time and talk time are not yet out.
Must Read:
© Copyright IBTimes 2023. All rights reserved.