Samsung Galaxy S3 Release Date: 10 Million Units Reportedly Pre-Ordered; But Is Launch Delayed Due To S2 ICS Update?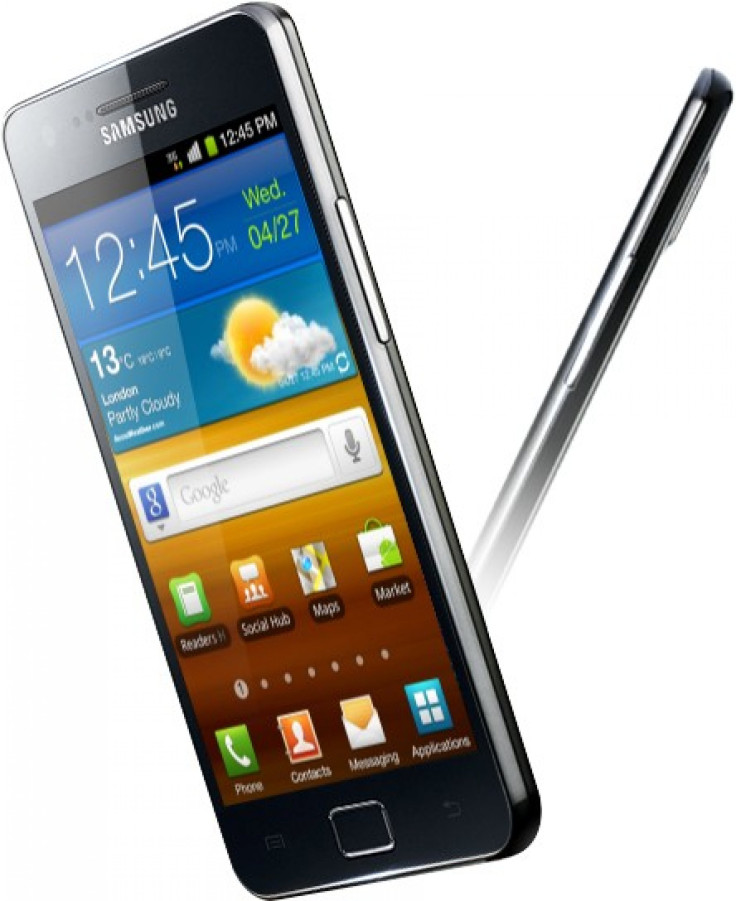 At a time when there are constant rumors about a specific timeframe for the release of the Samsung Galaxy S3 smartphone, a new piece of information turned up recently saying that as many as 10 million units of the device had already been ordered by channel partner companies.
News came from Unwiredview, citing a respectable source saying that channel partners have already pre-ordered 10 million Galaxy S3s from Samsung. The report also stated that Samsung has shipped over 40 million smartphones in Q1 2012 and is predicted by analysts to ship over 50 million in Q2 this year.
The report also bet on the second part of May for a possible release of the Galaxy S3 and said that when the device finally starts shipping, Samsung would send out 10 million pre-ordered units and add them to overall sales with little attrition. Those 50 million devices shipped in Q2 - are right there, the report added.
Can We Expect Galaxy S3 in April or May?
Denying all previous speculations, South Korean technology giant's upcoming flagship smartphone was a no show at this year's Mobile World Congress that took place in February. But that didn't stop the buzz around the Galaxy S3. Samsung fans kept the rumor mills churning with speculations starting from the release date to the most likely features on board.
Samsung recently told the technology website The Verge that the successor to Galaxy S2 would be launched in the first half of 2012. The successor to the GALAXY S II smartphone will be unveiled in the first half of the year, closer to commercial availability of the product... We cannot confirm the detailed information at the moment, said the company.
So as far as the release date is concerned, Samsung's own announcement itself gave waiting customers an authentic ground to believe that the S3 will arrive in the first half of this year.
A recent report by ZDNet Korea said that the device would be released in April and it would hit the stores in July, in a bid to coincide with Samsung's sponsorship of the London Olympic Games. But a latest report by Android Spin has pushed the release date from April to June. This was the same site that reported on March 13 that Galaxy S3 was in production and would be released next month or, at latest, in May. But it's better to take it with a pinch of salt.
On the other hand, TechRadar, citing another leaked photo of the device, reported that Galaxy S3 might see the light of the day in May. Thanks to the photo which was posted on the social news website Reddit, the Samsung Galaxy S3 is set for a May 22 launch, in London, the report added.
The report said the official-looking leaked press image reveals that the device will get a new style with the front of the device sporting a two-tone white and grey design.
How Does Galaxy S2 Impinge on S3's Release?
According to a report in Pop Herald, older Android phones are sometimes stuck with an older version of Android as manufacturers get more inclined to focus on new devices. As a result, customers are forced to purchase a new phone to experience the new version of the OS.
Tech bloggers, especially the opinionated ones, agree that Samsung must reach the 100 percent 'Galaxy S2 with Ice Cream Sandwich' status worldwide before selling a new flagship device, like the widely expected Galaxy S3, because it is the best way to convince the buying public that Samsung doesn't abandon customers like other manufacturers, the report said.
While some Galaxy S2 owners are using the new Android Ice Cream Sandwich OS after receiving the update over the air, or through Samsung's software Kies, or by manual update, almost all customers, mostly the carrier-locked customers, in the US are still awaiting their scoop.
An unidentified employee of a wireless carrier told Pop Herald that the delay is possibly due to some rules and procedures that US-based carriers implement.
Samsung's Ice Cream Sandwich for the S2 must work properly with carrier apps, Pop Herald quoted the source as saying. They're already testing the new software and I heard it works.
Various reports surfaced last week about a leaked ICS update for AT&T Galaxy S2 variants. However, the path was considered a very risky one. Android Police posted a report suggesting that manually updating the Samsung Galaxy S2 Skyrocket to Ice Cream Sandwich might brick the phone.
Whether it's the success of the Galaxy S2, the slow roll out of the ICS update on the S2, or whatever the actual reason may be for Galaxy S3's delayed launch, the enthusiasm among the awaiting consumers seems increasing every other day. Let's have a look at what the Samsung Galaxy S3 is likely to offer once it is made public.
Processor: Samsung is highly rumored to improve its processor in the Galaxy S3 in a big way. The rumors so far have suggested that a quad-core, Exynos 4212/ Exyos 5250, 2 GHz/ 1.8 GHz processor with 2GB RAM would power the Galaxy S3. The phone is also expected to get major speed boosts on graphics and incorporate some battery-friendly power-saving features with its latest device.
Display: Recent rumors suggested that Galaxy S3 will feature a 4.8 inch, full HD 1080P resolution display with 16:9 aspect ratio. Many reports even said that Samsung might launch the device as its first phone with a 3D screen.
Design: Samsung Galaxy S3 has been speculated to be thinner than Galaxy S2. Given that Galaxy S2 is just 8.5 mm thick, Galaxy S3 will definitely have a wow factor if it does turn out to be thinner than its predecessor.
Camera: Rumors about the camera feature in Samsung Galaxy S3 have gone too far, saying that it may feature a 12 megapixel 4000x3000 pixels camera along with features like autofocus, LED flash, geo-tagging, touch focus, face and smile detection and image stabilization features. The phone is also expected to sport a 2 megapixel secondary camera.
Operating System: Galaxy S3 is likely to be available in the market with Android 4.0 Ice Cream Sandwich, Google's latest mobile operating system. Rumors also said that Galaxy S3's TouchWiz would be an upgraded one and would include Samsung hubs for music, reading, games and apps.
Memory: With 2GB RAM, the next Samsung smartphone is likely to have internal storage options of 16/32GB. The device is also expected to support a microSD card up to 64GB.
Connectivity: Samsung's upcoming flagship smartphone will also likely incorporate LTE and Near Field Communication (NFC) technology. As suggested by rumors, features like Bluetooth version 4.0, assisted GPS with GLONASS, Wi-Fi with DLNA and hotspot functionality are also on the cards.
Battery: Samsung Galaxy S3 is expected to feature a 2250mAh battery.
Must Read Articles:
© Copyright IBTimes 2023. All rights reserved.