Apple iPhone 5 Will Use In-Cell Technology To Ensure Thinner Screen, Mass Production Begins: WSJ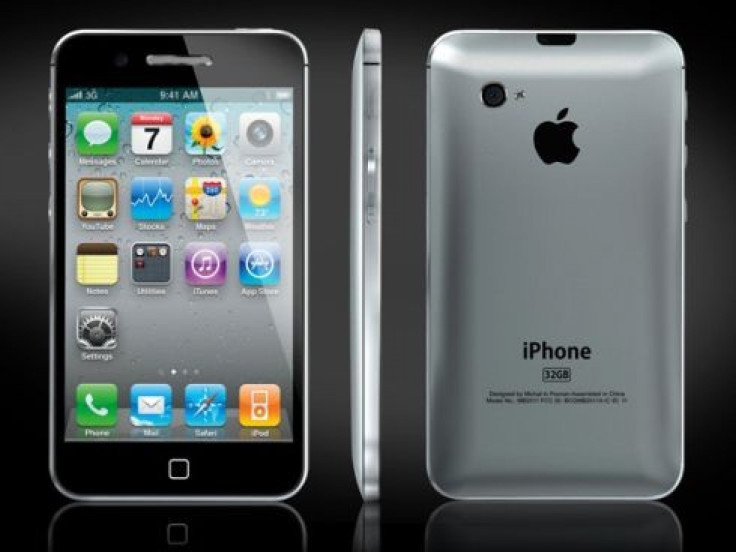 At a time when rumors are gaining traction that Apple will unveil its next generation iPhone, presumably called the iPhone 5, complete with significant design changes later this year, a latest report surfaced Tuesday saying that Apple would use a new display technology called in-cell touch display to ensure that the screen of the smartphone remains thin.
The tech world is currently flooded with rumors surrounding the upcoming iPhone iteration, and hence, people tend to consider reports based on rumors with a pinch of salt. However, the piece of information in question has come from one of the trusted sources, The Wall Street Journal, which even said that the mass production of the panels for the next iPhone has already begun.
Japanese liquid-crystal-display makers Sharp Corp. and Japan Display Inc.-a new company that combined three Japanese electronics makers' display units-as well as South Korea's LG Display Co. are currently mass producing panels for the next iPhone using so-called in-cell technology, the people said, said the WSJ report, citing people familiar with the matter.
The report also added that the Cupertino tech giant strives to improve technological features amid intensifying competition from Samsung Electronics Co. and other rivals.
As The Verge noted, the current iPhone 4S models sport a screen that has layers made out of the LCD, capacitive sensors and glass. With the sixth gen iPhone, Apple is expected to remove a layer by integrating touch sensors into the LCD that should reduce the overall thickness of the screen.
Apart from a thinner screen, the new display technology is also expected to improve the image quality. It would help cut Apple's costs by eliminating separate suppliers for each component, reported WSJ.
The news of Apple using the in-cell touch display technology was first reported by Taiwanese newspaper DigiTimes in April. The report, based on leaked information from sources in Apple's supply chain, stated that Sharp would manufacture the in-cell panels at its 5.5G lines while Toshiba Mobile Display (TMD) would use its 6G lines for production.
Industry analysts also seem to be convinced that Apple would indeed embrace the new display technology and implement it on the next version of its flagship smartphone. KGI Securities Analyst Ming-Chi Kuo said in a report that using the in-cell touch display technology, Apple could make the new iPhone at least 1.4mm slimmer than the iPhone 4S, bringing the device in at a thickness of just 7.9 mm, MacRumors reported.
DisplaySearch analyst Davis Hsieh also believes that the next iPhone would come with the in-cell touch display technology. Hsieh reportedly said that Apple is likely to use display technology provided by Japanese panel makers for its next-generation iPhone to achieve a thinner profile for the device.
More Rumors on iPhone 5 Features
9to5mac recently reported that Apple had internally seeded a prototype next-generation iPhone with the iPhone 4 design. The actual next-generation iPhone is specifically said to not include the iPhone 4/4S design, but Apple is testing these new devices in older casings to throw off leaks, said the report.
According to the report, the iPhone prototypes had a variation of the A5X's S5L8945X architecture and like the new iPad, they were also packing 1GB of RAM.
Earlier reports suggested that the sixth generation iPhone would feature an A6 processor. It was expected to be a superfast 1.2 to 1.5 GHz processor with 1GB or more of RAM to offer amazing processing capabilities to the smartphone.
On the other hand, a recent report by DigiTimes said that Apple could launch its next-generation iPhone built on Samsung's Exynos 4 quad-core processor in the second half of this year.
Besides that, rumors surrounding the iPhone 5 say that the future flagship Apple phone will feature a larger 4-inch Retina display. Brian White of Topeka Capital Markets recently said the next-gen iPhone could sport a 4-inch display, contrary to earlier reports of a large 4.6-inch and 3.5-inch screen.
Some other sources also said that the device would sport a Quantum Dot LED curved glass edge-to-edge display with 1280 x 720 resolutions (367ppi).
Other highly rumored iPhone 5 features include 4G LTE technology, Near Field Communication (NFC), a smaller dock connector, iOS 6, improved Siri, liquidmetal casing, an 8 megapixel (or even higher) rear camera, a 2 megapixel front-facing camera for video chatting and a much-improved battery life.
As far as the release date of the device is concerned, the speculations are around betting on both September and October launch for the iPhone 5.
Analyst Shaw Wu of Sterne Agee said in a note to investors last month that Apple's next generation iPhone was expected to arrive in October, full 12 months after the release of the iPhone 4S last October. On the other hand, J.P. Morgan analyst Mark Moskowitz said last week that the device should be launched in September, ramping up production throughout the fourth quarter.
Must Read: iOS 6 Beta 3 Jailbreak On iPhone 4 (GSM/CDMA), iPhone 3GS, iPod Touch 4G and iPad With RedSn0w 0.9.13dev3
© Copyright IBTimes 2023. All rights reserved.
FOLLOW MORE IBT NEWS ON THE BELOW CHANNELS