Apple IPhone 5C: Is This The Name Of The Tech Giant's Budget Smartphone?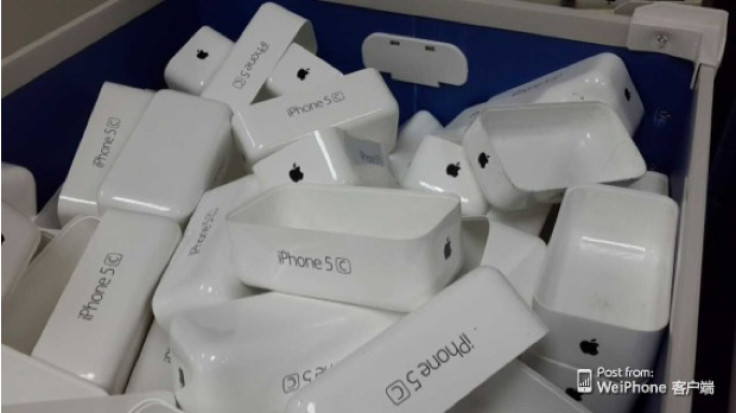 With about two months to go until the anticipated rollout of new Apple Inc. (NASDAQ:AAPL) iPhone lines in September, clues gathered across three continents this weekend indicate the tech giant's expected budget smartphone may be called the iPhone 5C.
First, the above photograph was posted on a WeiPhone forum in China. Second, the photo was discussed at NowhereElse.fr in France. And third, the picture -- and its possible meaning -- was brought to the attention of American-language readers by AppleInsider in the U.S.
The photograph has been interpreted as showing packaging material to be used for retail sales of the rumored low-cost Apple iPhone that apparently would be called the iPhone 5C, but the Cupertino, Calif.-based company has not yet publicly commented on the accuracy of this interpretation.
According to AppleInsider: "[R]eaders are speculating in the forums that 'C' may be for 'Color,' given the recent rumors that the low-cost iPhone would be made available in a variety of colored plastic enclosures … when it arrives later this year. They also note that the plastic retail packaging would be consistent with the latest packaging for the iPod touch, which similarly features a plastic container topped off by the device itself, then covered with a transparent cover."
© Copyright IBTimes 2022. All rights reserved.
FOLLOW MORE IBT NEWS ON THE BELOW CHANNELS