Apple iPhone 5s Touch ID Update: Problematic Fingerprint Scanner Fix Coming Soon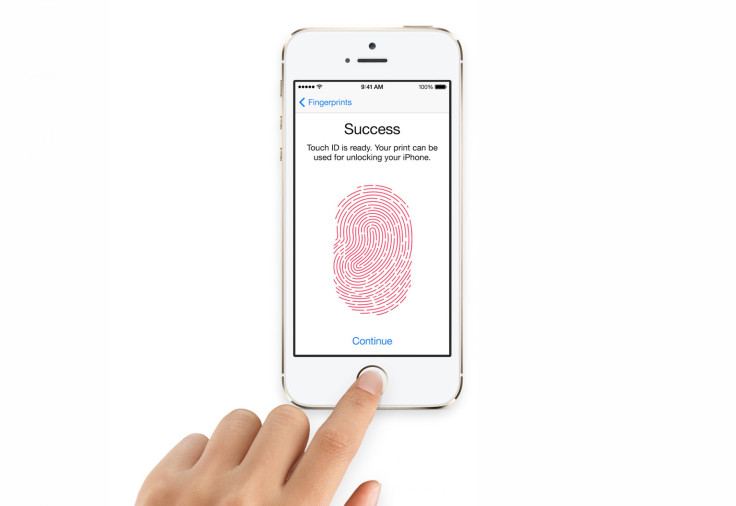 When the iPhone 5s debuted last September, Apple advertised the Touch ID technology as the next greatest move in mobile security. However, in a twist of fate, the fingerprint scanner has started to bug out, causing iPhone owners to seek out inventive workarounds for the security device. Apple wants to put that practice to bed. The Cupertino-based company is planning a fix for what users are calling Touch ID fading.
The fade happens when the fingerprint scanning ring on the home button fails to recognize the iPhone owner's fingerprints. The system is a mix of simple and complex, simple in concept and complex in design. Basically the Touch ID works like this. When a user places their finger on the capacitive ring, a high-definition sensor takes an image of the fingerprint. It works in both landscape and portrait positions.
When it works, that is. Some estimates have it at a 20 percent failure rate. But creative iPhone owners are finding ways to get around the failure, at least temporarily. Workarounds include overtraining the device, scanning the same fingerprint up to five times (normally reserved for five different fingers), and making sure that there is no moisture between you and the capacitive ring. While these workarounds are able to help certain customers, Apple wants to eliminate their need completely.
iOS 7.1, expected to drop in mid-March, is the next time the iOS software will be updated and could be the soonest iPhone 5s customers could see the update delivered. However, AppleInsider could not verify whether the Touch ID fix would be part of that package. AuthenTec, the makers of the fingerprint scanner, was acquired by Apple in 2012. Previously, AuthenTec had employed a swipe-style scanner on the Motorola Atrix, which also ended up with users unable to unlock their device with the peripheral. Android developers eventually dropped support for the fingerprint scanner in later versions, something which Apple is not soon to do.
The sensor is protected by a laser-cut sapphire crystal. Apple opened up its own sapphire plant in Mesa, Ariz., giving rise to the speculation that the screen on the next iPhone could be completely made from the crystal. But Apple CEO Tim Cook recently stated that the sapphire plant is for a secret project, which might indicate a push toward a better fingerprint scanner as well. As it stands, users will just have to wait for the update for improving the unlocking feature.
© Copyright IBTimes 2023. All rights reserved.