Apple iPhone 8 Leaks Continue, Video Allegedly Shows Vertical Camera, Black Rear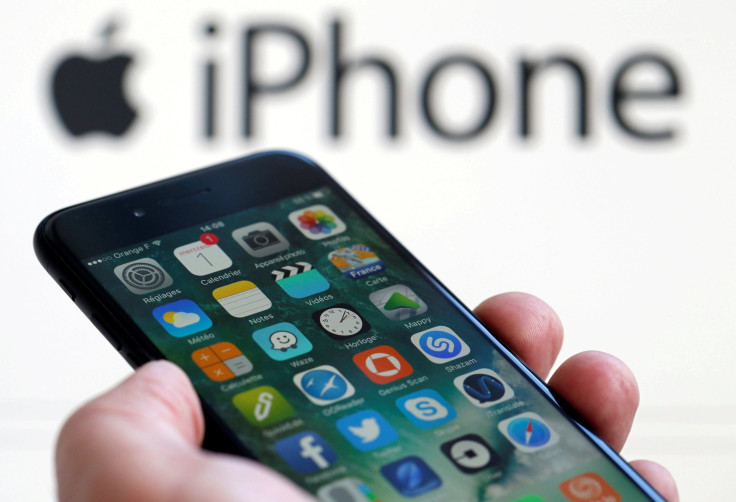 The iPhone 8 has leaked and this time it is in the form of two alleged Apple assembly chain videos, which seems authentic at least at first sight, although we could not properly see Apple's icon on any of the devices. What we could see in the videos, was a jet-black rear and a vertical camera setup, both being rumored features for the upcoming device. It also shows an iPhone 7-like shape, although with sharper edges and from what can be assessed by looking at the videos, a sleeker form factor.
Since only the rear of the device is visible in the videos, the presence of an edge-to-edge display could not be ascertained.
The more important subtext to this instance is that despite Apple's draconian regulation for its supply chain, an authentic supply chain video seems to have been leaked, using what seems like a concealed camera.
Apple has metal detectors and cameras at its plants to check if any of its products are being stolen.
Yet, it faces a barrage of leaks before its iPhone is released, every time. The product raises such anticipation that someone or the other tries to break into its plants and find out about the new iPhone.
In May this year, New York University grad student Dejian Zeng went into a factory of Apple manufacturer Pegatron and worked there for six weeks. Zeng revealed that many of the assemblers are blocked by a "big curtain" from seeing the next stage of assembly. Workers at the plant were also restricted from bringing phones, keys and all other metals to the production line. The workers are also verified by facial recognition when they enter the facility.
The system is so strict that female employees had to go back and change their bras if they had metal in them. Those workers who try to smuggle a prototype are turned over to the police.
Yet, despite such high security levels at its plants which have been called 'scary' by tech website Ubergizmo, the leaks keep happening.
In fact, in June an internal briefing on combating leaks at Apple facilities in both China and U.S. was itself leaked. The hour-long presentation was called "Stopping Leakers - Keeping Confidential at Apple."
Apple's security team is headed by David Rice, Director of Global Security, Lee Freedman, Director of Worldwide Investigations, and Jenny Hubbert, a member of the Global Security communications and training team. Rice has worked in the past for the National Security Agency and the U.S. Navy and stated in the meeting that Apple facilities conducted more security screenings than the Transportation Security Administration, which screens people traveling to the United States.
Rice had said at the time, that the crackdown on leaks at Apple factories was hard, but despite this more leaks were happening at Apple's campuses in California than in the factories in China.
The leaked videos, if they are authentic, have proven him wrong.
© Copyright IBTimes 2023. All rights reserved.