Apple iPhone XI Specs, Features: 5G, USB-C, Triple-Lens Camera, Updated Face ID And More
Even though Apple has yet to announce anything about the 2019 iPhone, many rumors have surfaced regarding the upcoming device's features. Apparently, the upcoming iPhone could have new features like a triple-lens camera, updated face ID, and even a USB-C charging port. Here's what we know about iPhone 11's features and specs from leaks so far.
5G Modem
According to a report from AppleInsider, Apple devices using a 5G modem will not be released this year but in 2020. So far, this innovation is not that crucial as current 4G LTE download speeds are still fast enough for your phone. There's also no major reason to go for an extremely fast connection unless you are constantly downloading big files onto your phone.
USB-C Charging Port
Throughout the whole iPhone series, Apple has continued to use its own Lightning charging port that's different from that of other smartphone devices. However, rumors claimed that the new 2019 iPhone will have a USB-C port, breaking the long cycle of iPhone's unique charging port tradition. Many smartphone users would likely be thrilled as they wouldn't always have to use specific chargers and could easily find one to use if they lose their original charger.
Triple-Lens Camera
Moreover, the 2019 iPhone may also have a triple-lens camera to further boost the smartphone's selfie and photo op game in the competition. While Apple isn't the first to implement this feature for their phones, the new technology in the triple-lens camera allows users to take 3D pictures with depth, which means better-looking memories. However, implementing this feature seems to be against Apple's usual design choice as the company prefers making their phones smaller and thinner. The triple-lens camera would add a bulge to a part of the phone.
Updated Face ID
Last May 2018, Apple patented a "vein imaging using detection of pulsed radiation" technology that could be the template for their new Face ID feature for the 2019 iPhone. If this feature is implemented, face ID security and other face-tracking apps will be more accurate. However, the current Apple flood illuminator light is already strong enough for consistent Face IDs, and Apple's technology doesn't always get added to their new iPhones.
As of now, Apple has not yet released any official details about the next iPhone. We'll have to wait in the coming months to know if these rumors are true.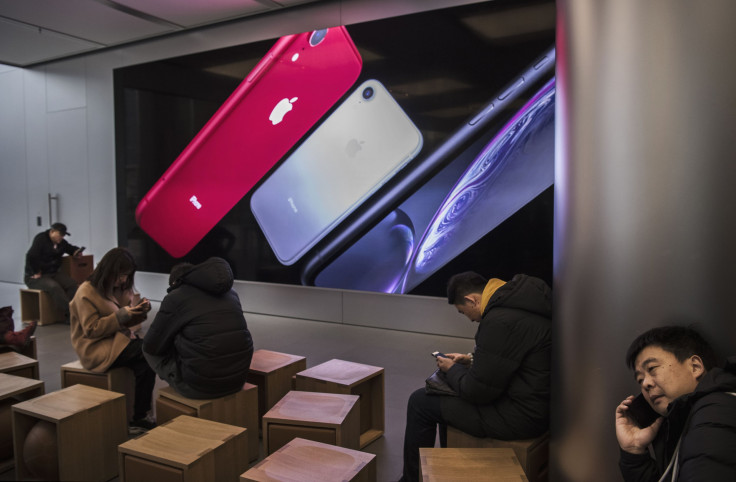 © Copyright IBTimes 2023. All rights reserved.