Apple iPod Turns 10, A History of Change Over a Decade [PHOTOS & VIDEO]
Could you believe it has been a decade since Apple and Steve Jobs first introduced the iPod, changing history and the way we listen to music for the past 10 years?
The iPod was the first MP3 portable digital music player, boasting 10 hours of battery life and capability to hold up to 1,000 songs, to make a break in the market and catch mass appeal in the mainstream. Apple, particularly the late former CEO Steve Jobs, spearheaded the digital music revolution with iPods and the iTunes store.
Since its announcement 10 years ago Sunday, on Oct. 23, 2001, Apple has sold over 321 million iPods since it hit the market on Nov. 10, 2001, according to Apple's fourth quarter results recorded in October.
This is a major, major breakthrough, Jobs said at an event in Apple's headquarters 10 years ago today.
The iPod was conceptualized by Jobs but, according to Wired, created by engineer Tony Fadell and former head of hardware division Jon Rubinstein, along with others who provided input. Looking for a way to sell more Mac computers and, amidst the Napster crazy early in the millennium, eradicate clunky portable music players, Jobs commissioned the one year project.
The iPod was named by a freelance copywriter, Vinnie Chieco, inspired by the movie 2001: A Space Oddyssey.
As soon as I saw the white iPod, I thought 2001, Chieco told Wired in 2006. Open the pod bay door, Hal!
The rest was history, as they say; Apple then added the i prefix to all of its products, which has a double meaning, referring to i as in Internet or I as in me.
Initially, only Mac users benefitted from the device until 2002 when the iTunes Store was launched, bridging the gap between Mac and Windows users.
While the iPod revolutionized the music industry with the creation of iTunes, eliminating physical media almost entirely, the iPod itself underwent dramatic transformations over the decade. Starting off by storing media on an internal hard drive with the first generation, the iPod since has used flash memory to store media, enabling the creation of smaller models like the iPod Nano and Shuffle.
Countless redesigns, including small devices and touch screens, and the inclusion of iPod capabilities to the iPhone have expanded the iPod product line. Still, though, the iPod classic, which hasn't been updated since 2007, still resembles that first iPod from a decade ago.
View the slideshow to see the transformation of the iPod over the past 10 years and view the videos below to see the first iPod commercials.
MUST READ : Apple's iPod Turns 10: Is the Revolutionary MP3 Player Dying?
Must Read : The iPod Turns 10: A Look Back at the Little MP3 Player That Could (PHOTOS)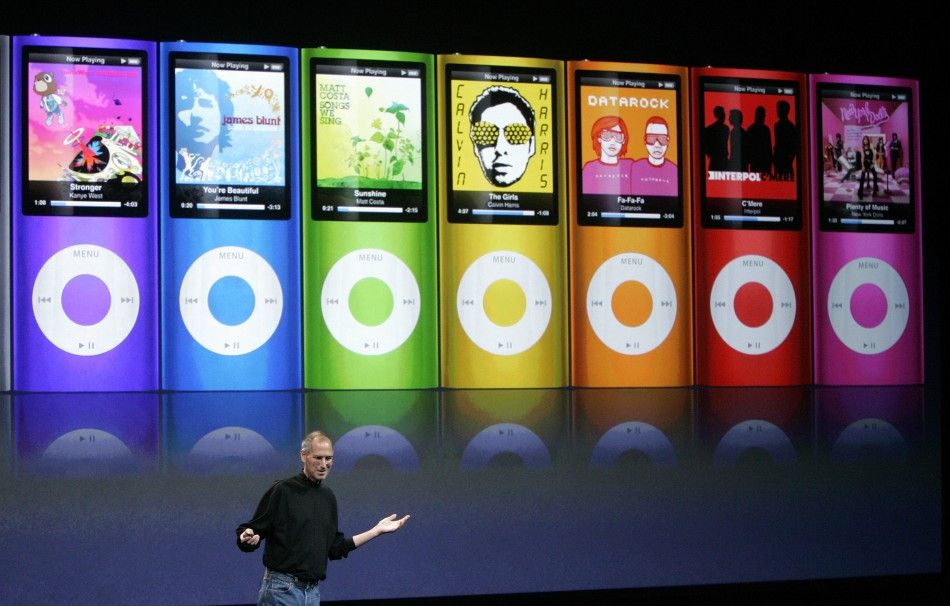 © Copyright IBTimes 2023. All rights reserved.
FOLLOW MORE IBT NEWS ON THE BELOW CHANNELS