Apple MacBook Air 2020: Should You Buy It
KEY POINTS
Apple just launched the 2020 MacBook Air
The 2020 MacBook Air offers better performance, improved keyboard, and longer battery life
But is the 2020 MacBook Air perfect for your needs?
Apple recently launched the 2020 MacBook Air and aesthetically speaking; it does not look different from its older sibling. Interestingly, the Cupertino tech giant equipped it with the much-needed upgrades attractive to consumers looking to purchase a new premium laptop. Apple made sure that the 2020 MacBook Air does not have the problematic Butterfly keyboard and that it provides double the storage and performance of its predecessor.
Why You Should Buy the 2020 MacBook Air
On top of the list of the reasons why you should buy the 2020 MacBook Air includes a better keyboard. Apple finally scrapped the Butterfly keyboard on this year's MacBook Air and instead offered the redesigned Scissor type mechanism found on last year's 16-inch MacBook Pro. The Cupertino tech juggernaut also boasts the more refined keycap design and the inverted T arrangement for the arrow keys.
The latest MacBook Air model also houses Intel's 10th Gen Core i3 CPU and allows users to upgrade to up to a quad-core i7 chip. It also got boosts on its graphics prowess thanks to its Intel Iris Plus Graphics that offers quicker video editing and improved gameplay experience. The 2020 MacBook Air also comes with increased storage.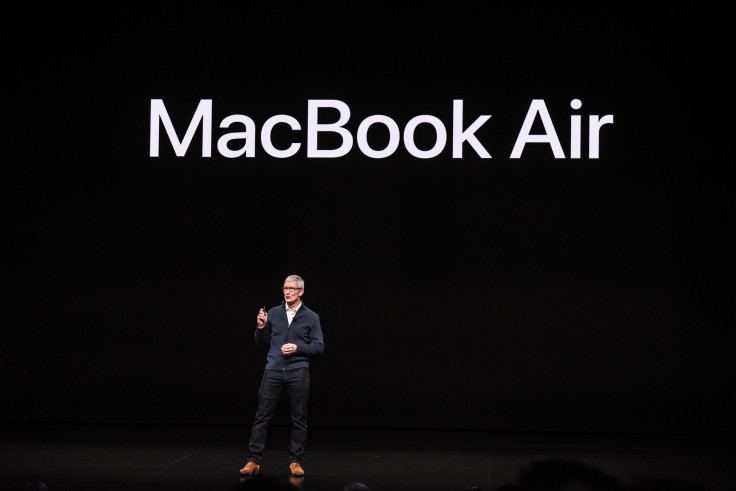 It starts with 256 GB and up to 2 TB of maximum storage capacity. More importantly, the 2020 MacBook Air retails at $999, a $100 cheaper than the model the Cupertino tech giant introduced last Jul 2020. Apple is also offering a discount to students making the 2020 MacBook Air to them for only $899. The latest premium laptop from Apple also packs longer battery life that allows users to surf the web for 11 hours.
Why You Should Not Buy the 2020 MacBook Pro
One of the areas that cause many users to frown about the 2020 MacBook Air is its limited number of ports. The Apple laptop only offers a couple of Thunderbolt ports, which could be a bit disappointing for a $1000 laptop. Additionally, while the 2020 MacBook Air now offers better performance, its webcam maintains a 720p resolution.
Some laptops are already capable of offering 1020p Full HD webcam. Apple might have overlooked this part, or it could be a part of its strategy to prolong the battery life of the 2020 MacBook Air.
© Copyright IBTimes 2023. All rights reserved.