Apple MacBook Pro Battery Recall: Extreme Fire Hazards Force Best Buy To Nix 5,100 Replacement Batteries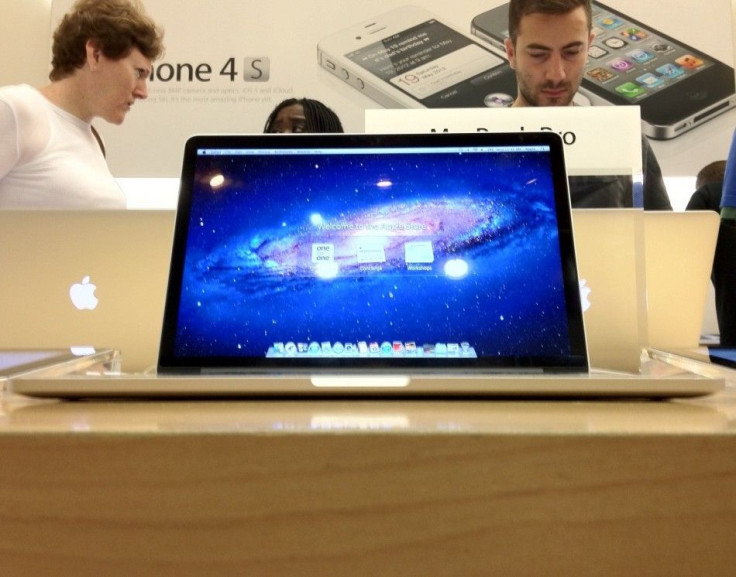 Apple Inc. (NASDAQ:AAPL) has had issues over the years with batteries overheating, but recent complaints by MacBook Pro users were too hot to handle, forcing big-box retailer Best Buy Co. Inc. (NYSE:BBY) to finally issue a recall notice for 5,100 replacement batteries made by a third party as the U.S. Consumer Product Safety Commission, or CPSC, advised customers to "immediately stop using the recalled battery."
According to the CPSC, some of the recalled ATG white and black lithium-ion replacement batteries for Apple's MacBook Pro laptop reportedly caught fire and burned customers while charging. Best Buy received reports about 13 individual instances of the MacBook Pro battery catching fire, with one incident resulting in "a serious burn to a consumer's leg."
As a result, the CPSC said: "Consumers should immediately stop using the recalled battery, remove it from the computer and contact Best Buy for a replacement Apple brand battery or a $50 Best Buy gift card as a full refund. Best Buy is contacting its customers directly."
The two ATG-made MacBook Pro replacement batteries currently listed in the recall notice are model number MC-MBOOK13B and MC0BOOK13W, basically the same replacement battery, one white and the other black. Both ATG replacement batteries were made in China and sold via "Bestbuy.com and Partstore.com, or shipped to customers through the Geek Squad Protection fulfillment at Best Buy from September 2008 through June 2012 for about $50," the CPSC said.
Best Buy told Gizmodo that while it was "only one of many companies that may have sold these batteries, we feel they are a potential fire and burn hazard and want to keep our customers safe."
Lithium-ion batteries are known to overheat, sometimes to hazardous levels, and Apple is intimately familiar with issues like these, but not necessarily with the MacBook Pro. After the release of its new iPad last March (aka iPad 3), Apple customers complained about the battery getting too hot -- Consumer Reports found the new iPad can reach temperatures as high as 116 degrees Fahrenheit -- and there were also two notable instances of iPhones spontaneously combusting in 2011, once on an airplane and once in Brazil. But despite users' concerns about overheating batteries causing reproductive dysfunction or other bodily issues, Apple representative Trudy Miller reassured customers last year that the company's devices operate "well within our thermal specifications."
© Copyright IBTimes 2023. All rights reserved.